Photo Feedback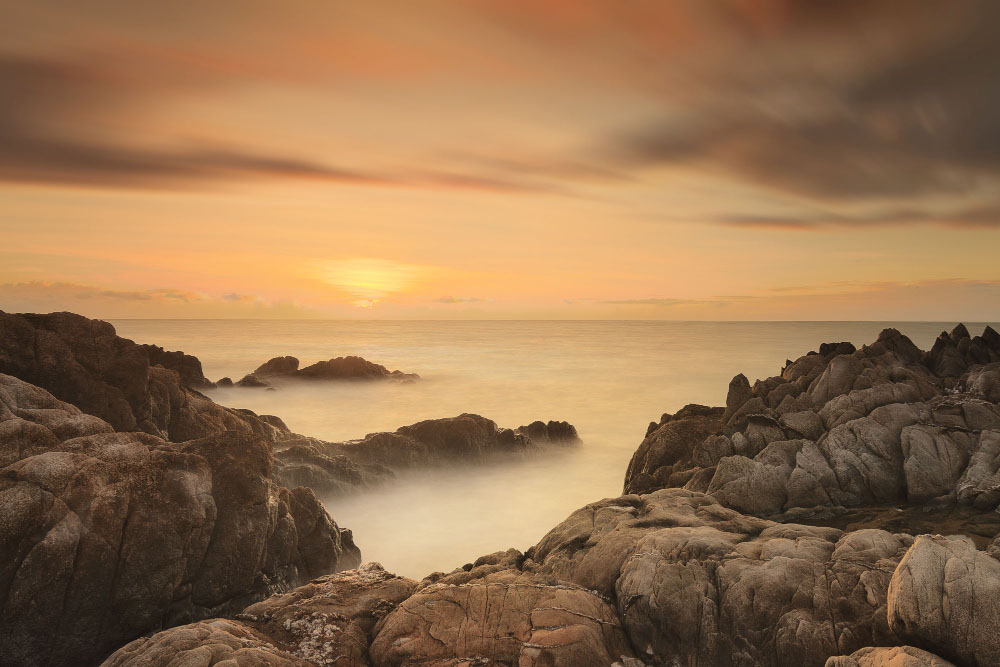 The original image as presented for feedback.
Our Anonymous Photographer sent this image to us some time ago and he or she may now be possibly thinking exactly the same way as I do. Living with an image and letting a little time pass allows us to better observe and edit our own work.
The composition is strong, colour palette pleasing, subject matter quiet and restful. It's an excellent image already, so my suggestions are only subtle. And the first suggestion is to make the foreground a little darker than the sky because, to my eye, this gives the image more of a base, more solidity.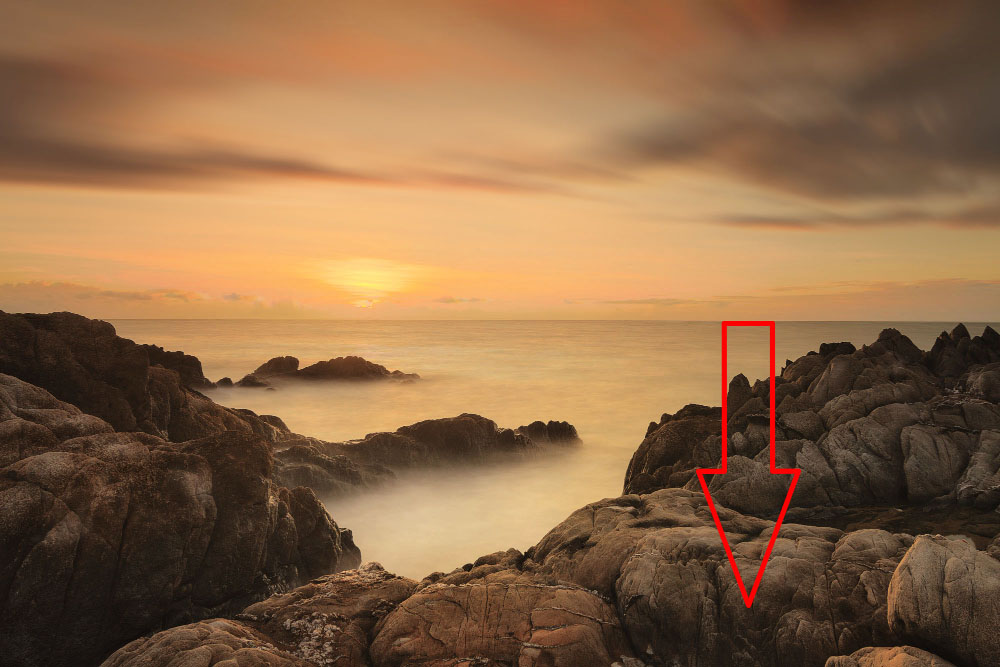 Contrast can also be used to bring the foreground forward and send the sky back a little, so the bottom of the image has had a curves adjustment layer applied and the contrast increased slightly. Compare the image below to the first image at the top and compare. Is this to your liking?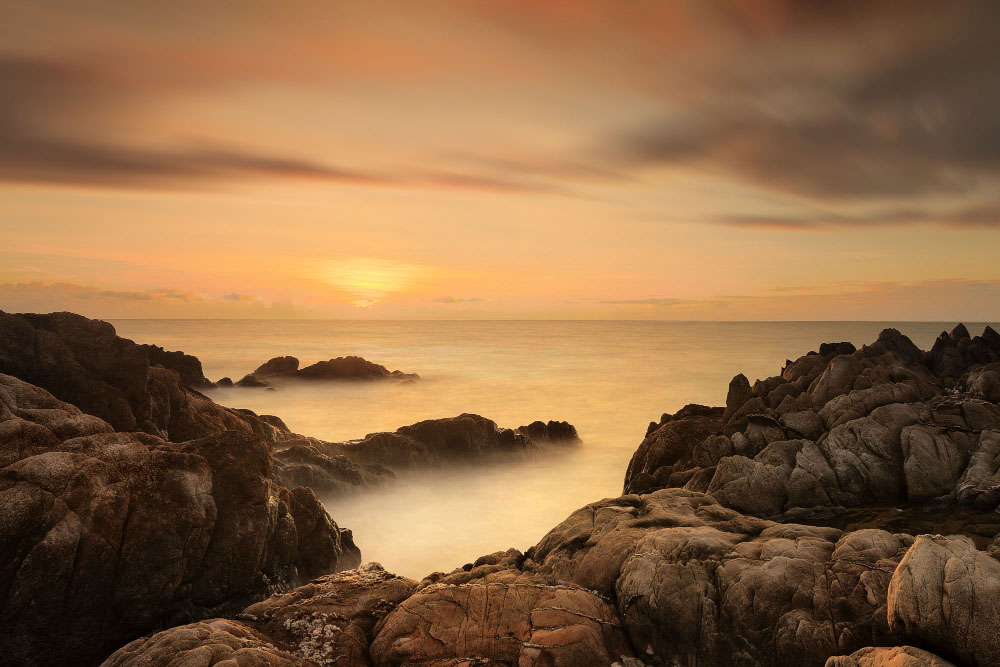 Given the water in the centre of image is so well framed by the rocks and the sun, another adjustment layer has lightened this area of water a tad more, emphasising what I suspect the photographer found appealing. I hope the eye goes there more immediately now.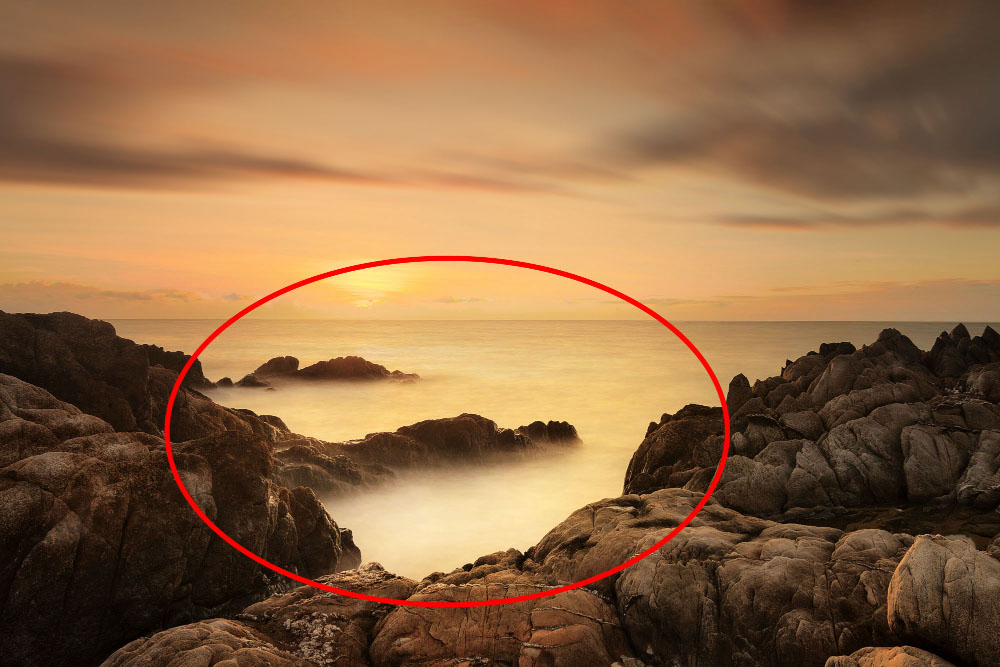 So far, all the changes have been very subtle compared to the original, and so are the final adjustments - darkening the sky right at the top, and vignetting the bottom of the image just a little too.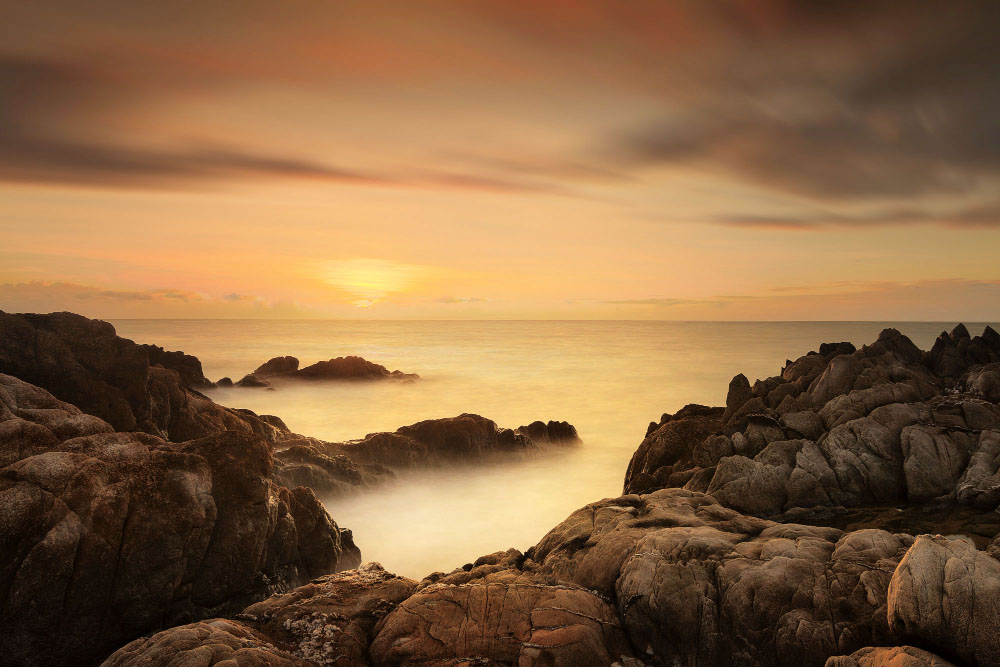 Sometimes our computer monitors are not good enough to show subtle changes like these and so if this is your challenge, rather than purchasing a new lens, think about buying a better monitor (I use and recommend EIZO). It will make a world of difference to your enjoyment of image editing.
Our e-book on How To Win Photo Competitions isn't just for making better competition entries, it's full of great advice on improving all your photos - you can find it here.