Details

Category: Almost Weekly Photo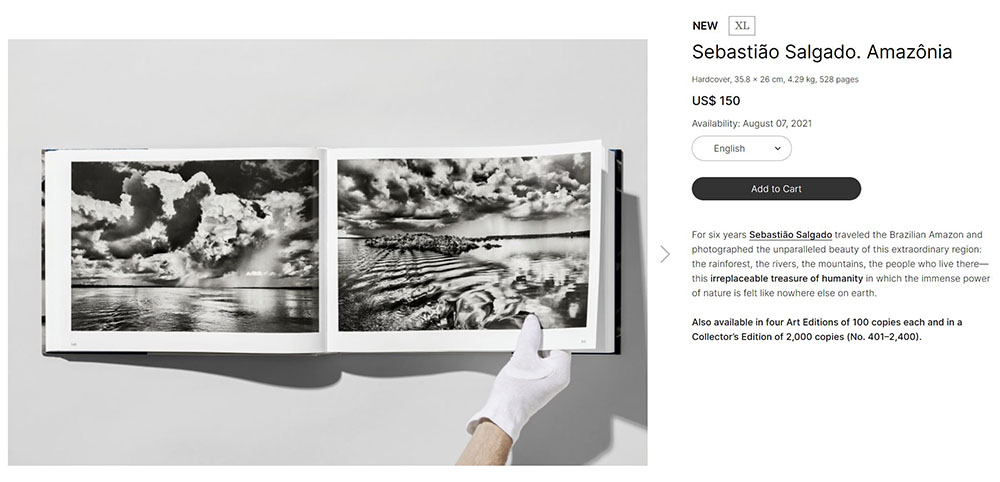 Sebastiao Salgado needs little introduction to photographers. I believe he has earned a seat alongside Cartier-Bresson and Nachtwey as a truly significant practitioner of our times and, while the asking price is not cheap, his latest book Amazonia is a keeper.
And it is a challenger as well. My copy turned up a few weeks ago and, sitting on the coffee table at home, it has been viewed and studied regularly. The photographs are spectacular. The locations incredible. The people amazing. If you have a few bucks spare, this is a book to purchase and ponder.
Now, before you think I've become altruistic and environmentally conscious like Salgado, which of course I am, this isn't the challenge I'm talking about. Let me explain.
Friend and Better Photography contributor Michael Coyne and I have spirited discussions on a regular basis. Michael has spent his life working as a documentary photography, which in turn has chiseled the way he looks at photography, but far from being one-eyed, he is remarkably open to many genres and sees photography as a language which can be used in many different ways. When he asked if I had seen Amazonia, he was in no way challenging Salgado's credentials, but he did lead our conversation to the black and white reproductions in the book, specifically the rainforest scenes and the skies above.
And I understand why he is challenged. 
If I were looking at the cover photo of the Amazonia as a competition judge, or many of the other landscapes within, I would mark them down because the skies are too strong, too contrasty and unrealistic. Wow, did I just write that about Sebastiao Salgado?
I have four or five of Salgado's books and the black and white reproductions have always been sensational, although thinking back, some of the skies in his book Genesis were a little overpowering as well. So is this a new style Salgado is investigating and how does it fit in with my view of the world? On the one hand, if these photographs are being presented by Salgado, who am I to say they are not up to scratch? There is no way these reproductions are accidents - it's an intentional aspect of his presentation.
And having never flown over the Amazon in an army helicopter, who am I to say that it doesn't really look like this? And while I find some of the skies too strong, I love the treatment of the rainforest below, bold and contrasty. The edge contrast is to die for!
But Salgado is a documentary photographer. Should he allow 'art' to interfere with the 'message'? Or does the art make us sit up and take notice? Is Salgado saying the world has changed, everyone knows the filters you can use on your smartphones, so it's time to revisit the language of documentary photography as well?
I don't have an answer, but since both Michael and I are enjoying our COVID-19 lockdowns in Sydney and Melbourne, I'm sure there will be a further telephone conversation later this week. However, I have to admit the treatment is growing on me. Will documentary photographers lead the next school of art photography?
Details

Category: Almost Weekly Photo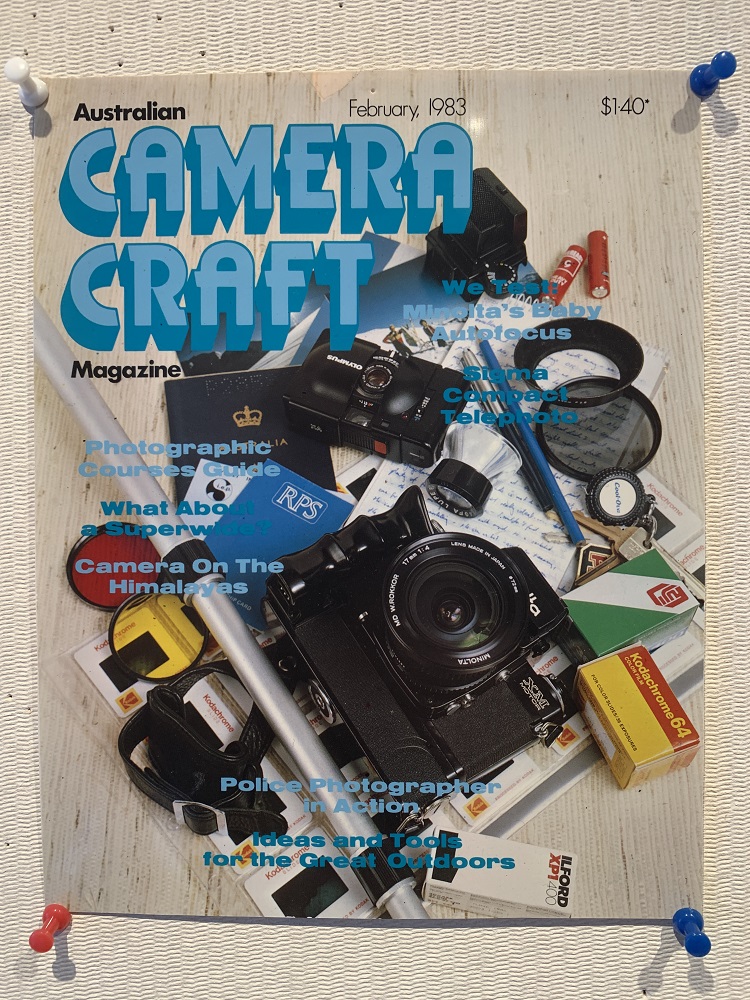 I've had this 'proof' of a magazine cover in a desk drawer for, well, nearly 40 years! You can do the maths if you're so inclined. We were pushing out over 50 magazines a year back then, so why did I keep this cover?
Because it's a table top of my camera equipment and associated paraphernalia - or at least some of it. 
In the middle is a Minolta XM Motor, the pride of my 35mm camera equipment for many years. A professional model and costing a small fortune, my friends all clubbed together for my 21st birthday and bought me a waterproof camera housing for it so I could shoot surf photography. It was a big beast to lug out in the water! And top right under the 'A' is an interchangeable waist-level finder which I could attach. My thought was that by looking down into the camera with the waist-level finder, I wouldn't be noticed by people as a candid photographer, forgetting of course that the camera itself was incredibly large!
The focus of the issue was outdoor photography and what did people use? Well, back then a monopod was lighter than a tripod, one always had a small compact camera like the Olympus XA (whereas now we take our phones), and coloured filters were needed for black and white photography. There's a smattering of slides (Kodachrome), some film boxes, and I was a member of the Royal Photographic Society back then (and also a member of the Royal Hedgehog Preservation Society, but I was excommunicated because I had the temerity to write about echidnas in their newsletter, a thorny situation) and the SIEP card is for the Sydney International Exhibition of Photography I think. 
And it's quaint to think back then, a 4x-magnification plastic loupe was all that we needed to view our images, using a light box or holding them up to the window and a blue sky (which did wonders for colour balance). However, I do feel a little embarrassed about sharing this image - look at the Eveready batteries... they are the cheapest you could buy and I doubt they would have lasted long. And I can't remember what they powered, but I don't think it was either of the cameras. Must have been a colour accent for the composition!
Finally, depending on how big you're seeing this, there's a photo of me and a mate with our skis (above the Olympus camera). I think it is in Austria and I reckon my kids would think my ski jacket is way cool today. But unlike fashions that come around every few decades, the glory days of the Minolta XM Motor will not be repeated.
Details

Category: Almost Weekly Photo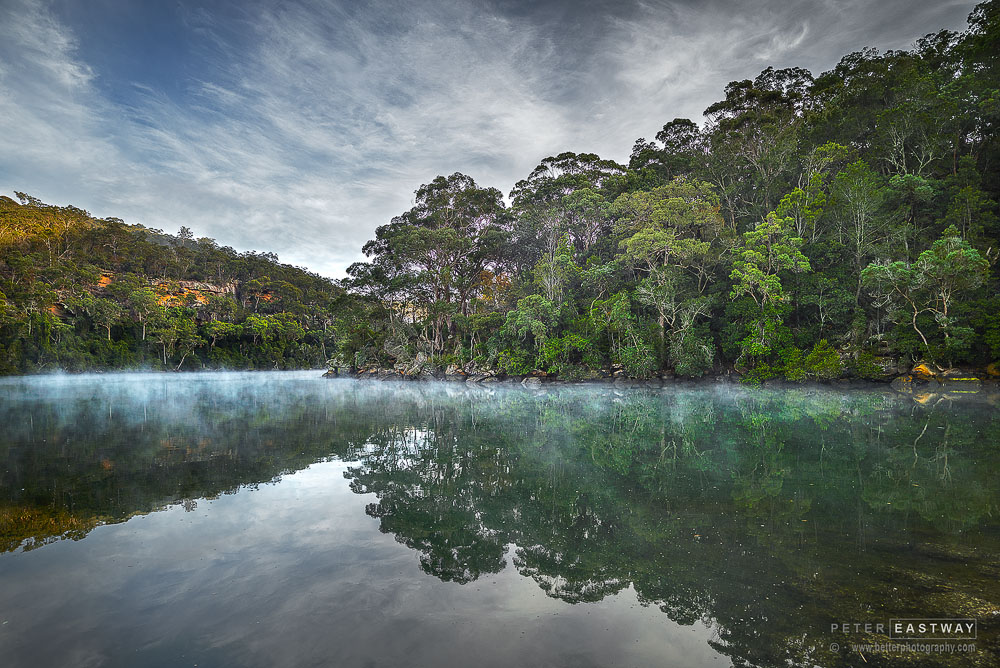 Pittwater Backwater, down the bottom of the hill.
Phase One XT 150MP, 32mm Rodenstock, f5.6 @ 1/125 second, ISO 50
We have an international readership, so not everyone will know that as a Sydneysider, I am in lock down with 5 million other lucky souls who live in the Greater Sydney Area! On the other hand, Australian readers will be well aware of the COVID restrictions and I have been receiving some condolences notes from Victorians who know what it's like. Thank you!
Tony Hewitt and I were supposed to be in Middlehurst, New Zealand today. We've postponed the 'experiences' until later in August and October, fingers crossed. In the meantime, Gladys (our premier) has finally introduced a sensible restriction, asking Sydneysiders not to travel more than 10 kilometres from their home when they are doing essential shopping and daily exercises. So the question is, what can you find within 10 kilometres to photograph?
Now, I know I'm not supposed to leave home to take photos, but I can't see any damage leaving home for an hour walk and taking a camera with me. You never know what you might find. Case in point is this scene not far from home. My wife and daughter 'discovered' it and suggested we get up early one morning and perhaps catch some mist. Although we arrived shortly after sunrise, the mist was already rising and not a lot left for my camera. 
The photo is hand held and the scene quite remarkable when you realise how close it is to a major city. In fact, there are lots of locations like this around the Pittwater backwaters and maybe this will be the first of a series.
In terms of processing, this remains a work in progress. I'm struggling a little to get the balance between the sky and foreground just right, and I also want to experiment with the colour grading a little more. But in the meantime, for someone in lock down, it suits me just fine!
Enjoy your freedom if you have it!