Peter Adams, Katoomba, NSW. The photo was considered to irreverent for use in the book's general publicity, but I am told it is inside. Photo by Peter Eastway.
Peter Adams' book A Few of the Legends is finally done! I've even seen a couple of sample books printed by Momento - a proof of concept so to speak!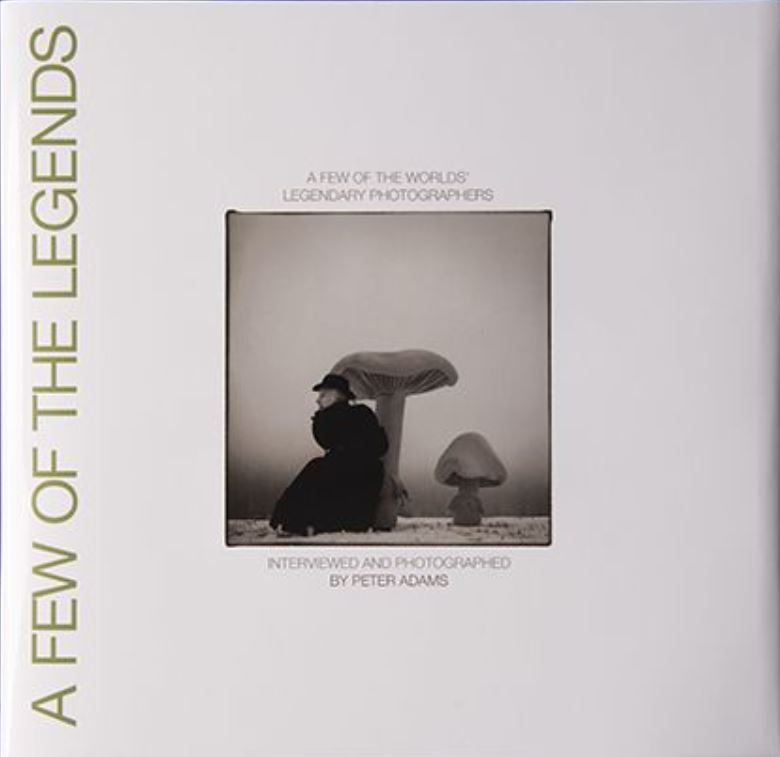 Regular readers of Better Photography may remember Peter's articles in the magazine. Each featured a wonderful B&W portrait of a famous photographer, a photograph by the famous photographer and an interview that was always educational and entertaining. While we published over 50 of these articles, the massive new book will contain around 300 photographers.
It has taken Peter over 40 years to put this work together and he has travelled around the world many times to do it! Peter is also a master of the constructed portrait. Thinking on his feet, often with very little time, he'd find a location and a prop with which to photograph his subjects and more often than not, his portrait outshone the work of the interviewed photographer! However, what you'll love most are the stories and the insights into the creative minds of a diverse range of primarily portrait and documentary photographers. It's  a must-have.
The 30x30 cm tome has over 600 pages and will retail for $190 plus postage. However, if you're quick, you can grab a pre-publication offer for just $150 plus postage, although publication remains some months away. For details, visit Peter's website here: https://peteradams.com/books/a-few-of-the-legends#!Amendolia_and_book_B