Prime Minister Gough Whitlam pours soil into the hands of traditional land owner Vincent Lingiari, Northern Territory 1975. Photo by Mervyn Bishop. 
The National Film and Sound Archive of Australia (NFSA) is celebrating Mervyn Bishop, one of Australia's most prolific and influential photographers, with an exhibition in Canberra.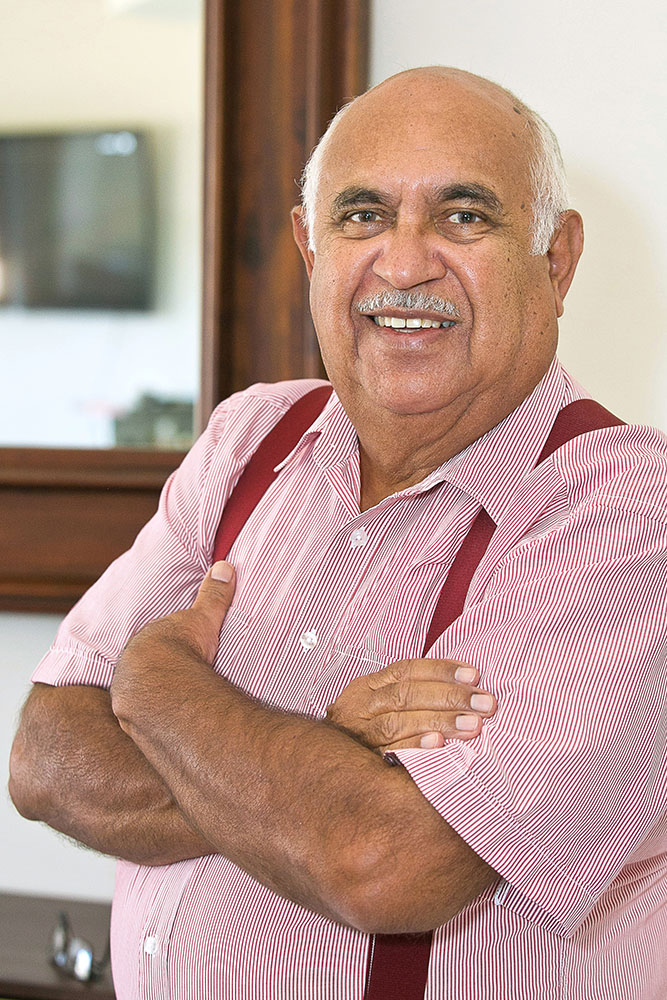 Bishop's images of culture, politics and people have significantly influenced our collective understanding of Australia's history. The exhibition is drawn from the Art Gallery of New South Wales (AGNSW) collection, the artist's private archive, and enriched by sound and moving image from the NFSA.
Mervyn Bishop features iconic photographs that derive from his career as a photojournalist, alongside personal images of family and friends and intimate portraits of members of the Aboriginal community. Spanning the past 60 years, the exhibition provides a fascinating insight into Bishop's life and work.
In 1963, Bishop left his hometown of Brewarrina, venturing to Sydney, where he successfully applied for a cadetship at The Sydney Morning Herald. He became Australia's first Aboriginal press photographer and in 1971 won the News Photographer of the Year Award with his front-page photograph Life and Death Dash 1971.
Bishop went on to work at the Department of Aboriginal Affairs in Canberra in 1974 where he covered the major developments in Aboriginal communities throughout Australia. This included his iconic image from 1975 when the (then) Prime Minister, Gough Whitlam, poured a handful of earth back into the hand of Vincent Lingiari, Gurindji elder and traditional landowner.
The exhibition will be complemented by a suite of special events and public programs, including a curator talk (29 April), a slide night with Mervyn Bishop (28 May) and more.
Where: National Film and Sound Archive of Australia, McCoy Circuit, Acton ACT
When: Fri 5 March to Sun 1 August 2021; 10am to 4pm, Monday to Sunday.
Tickets: $13 adult / $10 concession and Friends of the NFSA / $9 groups / FREE for under 18s
For more information (including our COVID-19 safety measures) and bookings: https://www.nfsa.gov.au/mervynbishop