Details

Category: Almost Weekly Photo
Better Photography is no longer being distributed through newsagencies and only available by subscription, so now is the time to subscribe so you don't miss out on a copy of issue 101.
With issue 101 being printed this week we would need to have your subscription order in within the next few days so we can order enough copies....!  This also applies to existing subscribers - is your subscription still up-to-date or do you need to renew?
Link below to our website and subscription details:
https://www.betterphotographyeducation.com/subscribe-now
Make sure you select the paper copy version for either addresses in Australia or overseas.
Details

Category: Almost Weekly Photo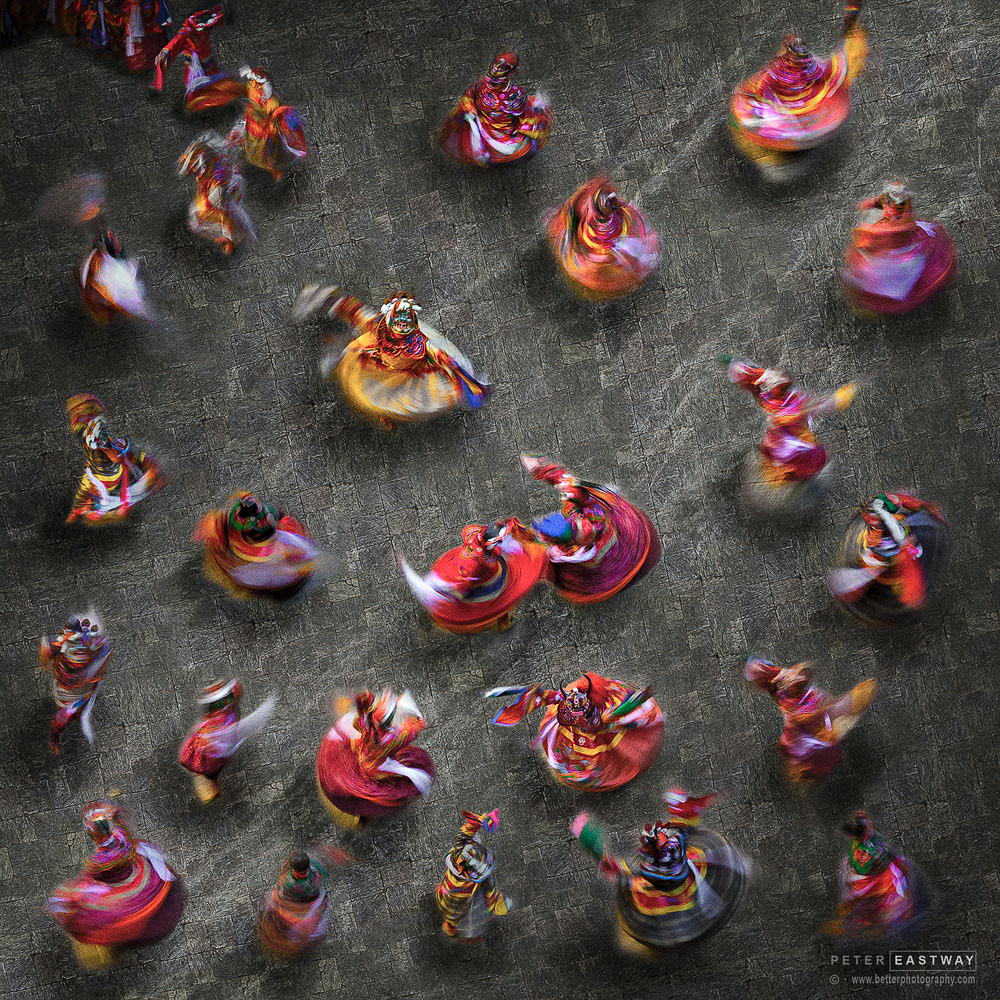 Do I enter photo competitions, or just judge them? I certainly still enter. Why? I enjoy the process. Do I always win? Hardly ever. So why do I enter? Because it pushes me to make better photographs.
Enjoying the process is so important. And the results of that process are, in my opinion, better quality photos whether you win or not.
Some photographers don't enter competitions because they're scared of failure, but in my mind, not entering because you're worried about how you might do is already failure. That's not a good excuse - especially since the photos are judged anonymously and people will only learn about your successes! I realise there are other reasons for not entering and that's up to you. And of course, I will have a more successful photo competition if I convince you to enter. All true!
But I practise what I preach because I believe in the benefits, even after entering competitions for over 30 years.
The image above scored fourth in the Celebration category in the recent Silver Linings Awards run by the AIPP. There was some brilliant photography entered and you can check out the results here: https://aippawards.com.au/silverlining/sla-results/
The image is a composite of a festival in Trashigang, Bhutan. The actors are monks dressed up in the most incredible costumes and a slow shutter speed was used to create the blurs. A series of images was taken with the idea of putting them together into a composite that reflects the animation and congestion of what are usually very intensive, two or three day events.
And for the record, I entered quite a few photos that didn't make it into the semi-finals or finals. 
So, no first prizes! Am I disappointed? Definitely not. The aim of entering photo competitions shouldn't be to win the prizes - although if you do, it's very nice. The aim is to meet a standard which, in the case of the Silver Linings, was to be a semi-finalist or finalist.
For the Better Photography Photo of the Year awards, the aim is to earn Bronze, Silver or Gold awards. Bronzes are your first test and if you find them easy enough, then challenge yourself and go for silver! There's still time to enter - details below!
Details

Category: Almost Weekly Photo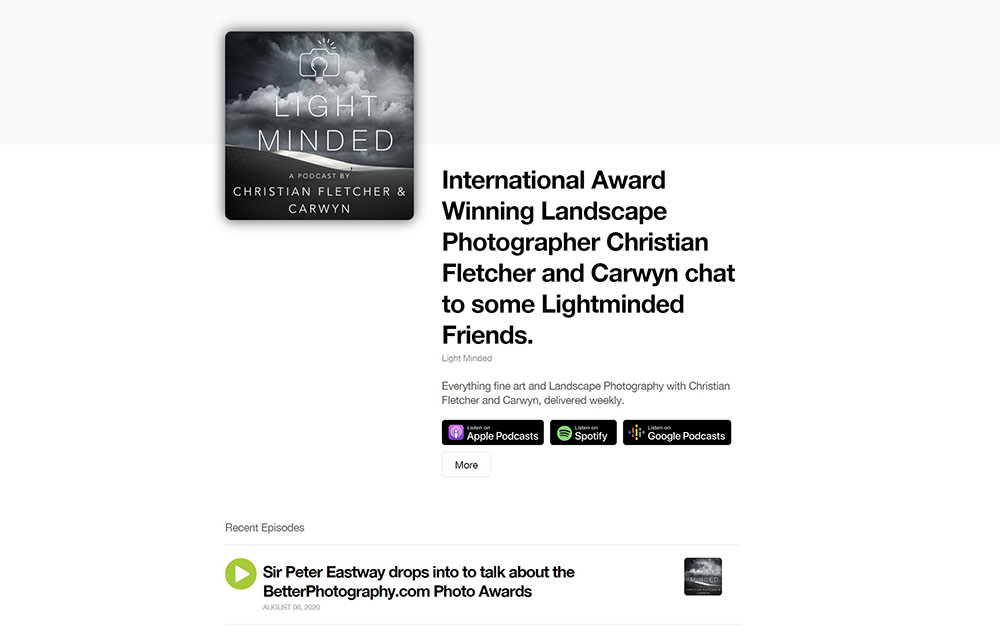 Christian Fletcher and Carwyn have been producing a great podcast for around 12 months now and there's some excellent listening to be had, if you can forgive Christian's poor joke selection. Actually, there's no need to forgive him, we all just laugh at his uncensored sense of humour. One wonders what his wife puts in his coffee to keep him under control! Or maybe we wonder what she should put in his coffee...
I was listening to a LightMinded podcast with Les Walking this week. Dr Les lives in Melbourne and his photography workshops are now all being done online, including one on 3DLUT Creator. Now, for those of you in isolation, here's a little project to look into. 3DLUT (Look Up Table) Creator is all about tone and colour and it does things you can't do in Photoshop, Lightroom or Capture One. It's the latest secret sauce, you can Google all about it and there are plenty of YouTube videos. Or, you could sign up for one of Les's online workshops - which is what Christian said he was going to do on the podcast. What a great idea! So I've signed up for next week and although this means the August course is now full, Les has others later in the year. Check out https://www.leswalkling.com for more information.
In addition to listening to Les, you can also listen to an interview with me where we talk about photo competitions and whether they are worth entering. Naturally I loved the opportunity to talk about photo competitions because the Better Photography Photo of the Year award is running and is about to close!
If you're interested in some great podcasts, here's the link: https://www.lightminded.com.au/podcast or you can Google LightMinded and Christian Fletcher.