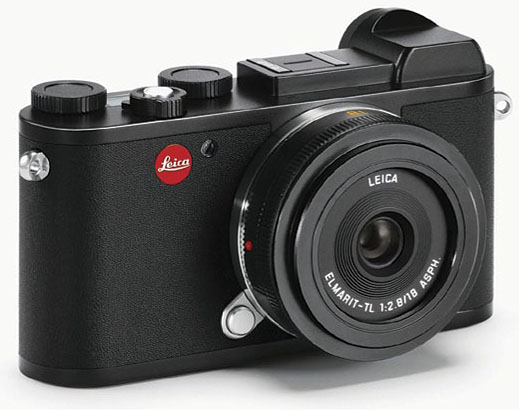 Leica Camera AG has added the Leica CL to its range, so the Leica APS-C System now offers two camera models made in Germany – the Leica CL and the Leica TL2.
In technical terms, the cameras are equals, but could hardly be more different with regard to their design and handling concepts: reflecting the traditions of Leica in the form of the iconic Leica CL and, in contrast, the futuristic look of the Leica TL2.
The CL's electronic viewfinder (with EyeRes technology developed by Leica) features a latency time below the threshold of perception and a resolution of 2.36 million pixels. As the final image is visible in the viewfinder before the shutter release is pressed, users have complete control over the composition and exposure of their subjects.
In combination with the high-resolution, 24MP, APS-C format sensor of the Leica CL, there's a beefed up Maestro II series processor and a super fast autofocus system with 49 metering points, guaranteeing high picture quality in all photographic situations, Leica claims. This also applies to moving pictures captured at a resolution of up to 4K at 30 frames per second.
The Leica CL is equipped with an integrated Wi-Fi module. Pictures and videos can be sent by a wireless connection to smartphones, tablets or computers and quickly and easily shared by email or in social networks with the Leica CL App for iOS or Android.
In addition to this, the remote function of the app lets mobile devices be used as an off-camera viewfinder or for altering exposure parameters – for example, when shooting with the self-timer function or from unusual angles.
There are two dials for setting the aperture, shutter speed, ISO value, and exposure compensation. Everything is conveniently located so that photographs can be made without taking the camera from the eye.
An additional LCD display on the top plate instantly provides information about all relevant settings and exposure parameters.
The Leica CL with a black anodised finish has a RRP $3,700, while the CL with an 18mm will set you back RRP $5,200.
For more information, visit https://leica-store.com.au/