Details

Category: Equipment Blog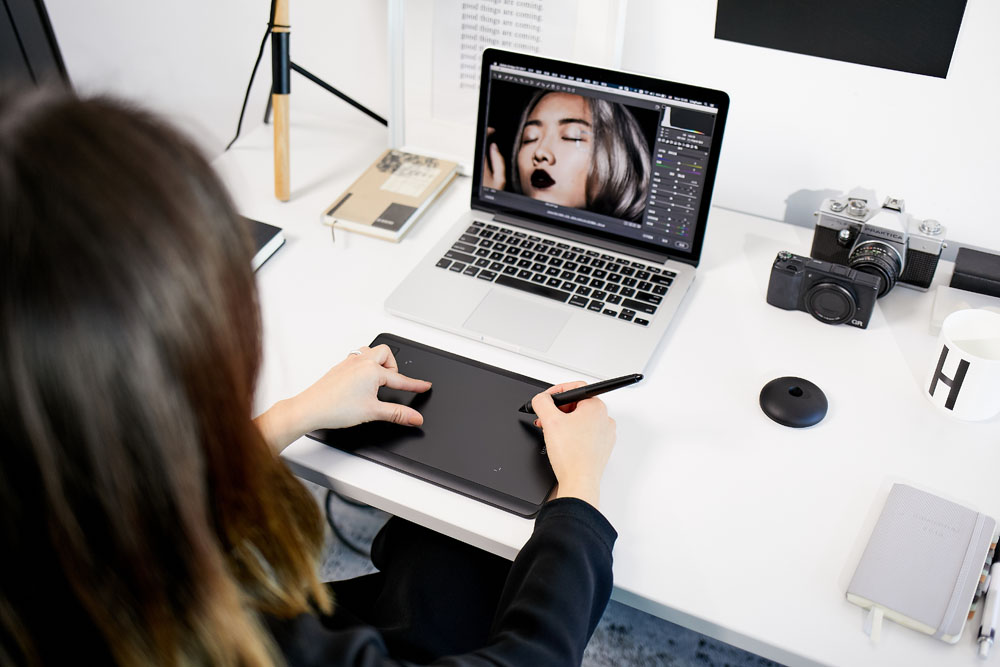 A special Wacom/Better Photography Promotion
Is the way you're currently working slowing you down? Wacom's Intuos Pro Small is here to help! By Peter Eastway.
Using a pen and tablet system for your photo editing will hugely improve your workflow, your productivity and your creativity, but which one is best for you?
While it might be small, it's probably exactly the right size for photographers. As you can see in the photo above, the Wacom Intuos Pro Small tablet is around the size of an A4 sheet of paper – or the page of this magazine.
It measures 320x208x12 mm, so it's very thin on your desk and doesn't take up much real estate. Plus you can use both your fingers and/or the pen to drive it and there are some buttons and a touch ring as well, which means you can operate your software without a keyboard if you wish.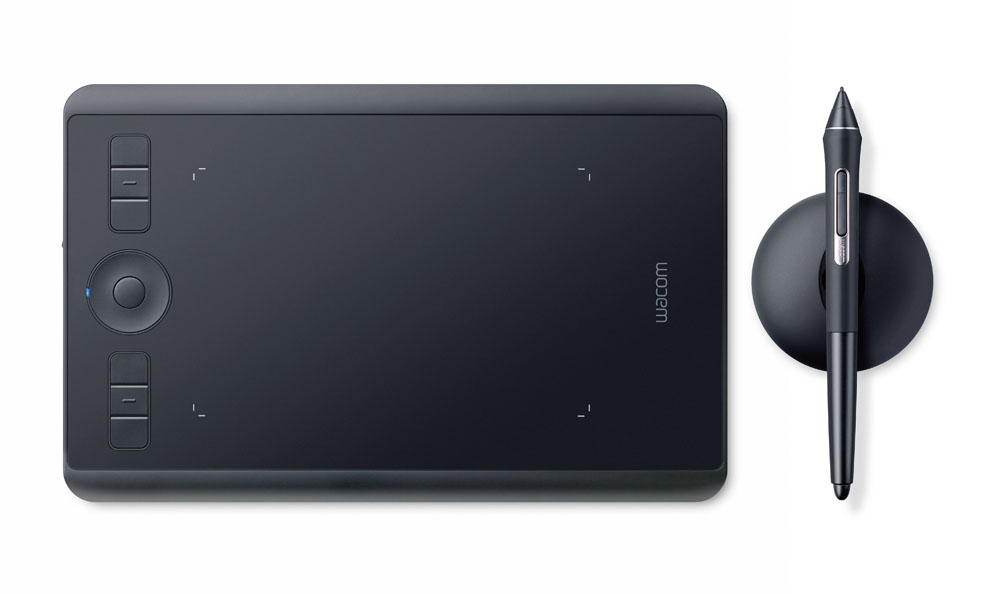 The Wacom Intuos Pro Small is compatible with both Mac and Windows computers and while it will happily sit at home or in the studio on your desk, it's also small enough to take with you on a trip.
The tablet and Wacom Pro Pen 2 give you 8192 levels of pen pressure sensitivity, so the size of your brush can be adjusted simply by changing the pressure with which you press down on the tablet – and this is one of the keys to the Wacom Intuos Pro's success as a creative tool.
When travelling, or even at your desk at home, there are several controls and features on the Wacom Intuos Pro that canstreamline the way you interact with your software, such as Photoshop.
The Wacom Intuos Pro comes with the Wacom Desktop Centre, a powerful app that (among other things) lets you set up the six ExpressKey™ buttons and the Touch Ring.
These keys can be customised to do different things on a program by program basis. For example, my top ExpressKey™ adds a curves adjustment layer in Photoshop, but it chooses the Selection tool when InDesign is open.
There are six ExpressKey™ buttons on the Wacom Intuos Pro Small.
An ExpressKey™ essentially replaces a single or multiple keystroke on a keyboard. Photoshop, Lightroom and Capture One all offer keyboard shortcuts and these shortcuts can be set to the six ExpressKeys™ on the Wacom Intuos Pro Small. And in Photoshop, you can create actions which are assigned to a keystroke, which in turn can be applied to an ExpressKey™, so this becomes a very powerful productivity tool – you can save lots of time when it's all set up!
In the Desktop Centre, after selecting the program you're working with (say Photoshop) and the ExpressKey™ menu, click on the drop down box associated with the ExpressKey™ you want to program and select Keystroke – a further dialog box will allow you to set the keystroke and also to type a description for what it does.
The description is useful, especially in touch mode when it will show up in an on-screen dialog to remind you what each of the keys has been set to do!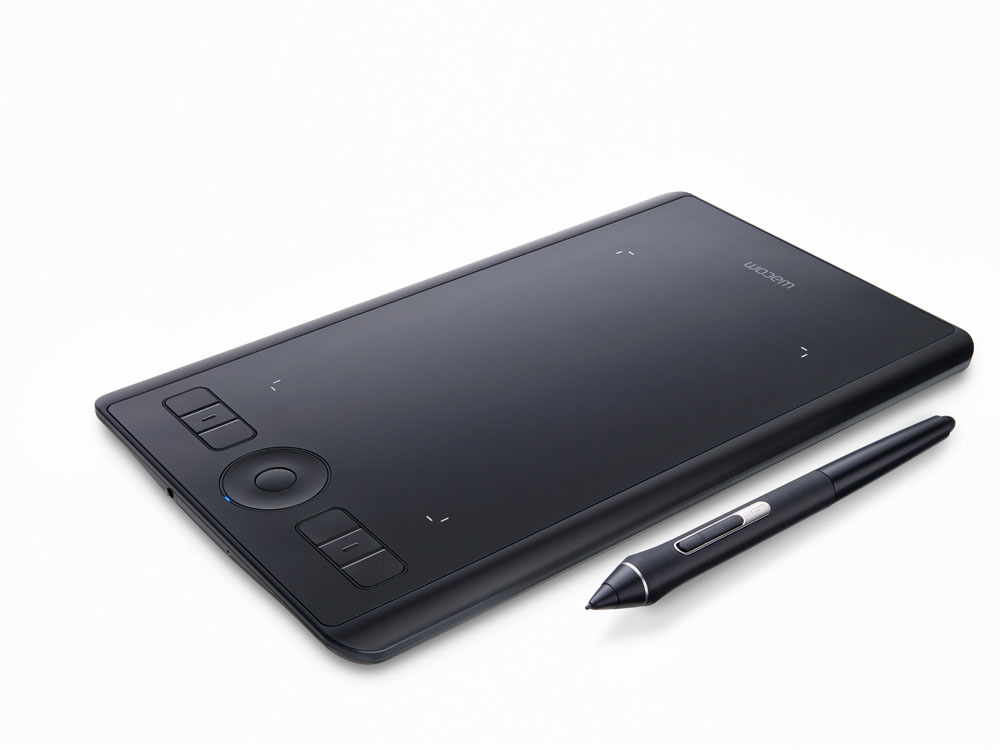 You can also customise the Touch Ring in a similar way, except you might as well choose a tool that will benefit from the 'ring' component.
For instance, on the Wacom Intuos Pro Small, setting 'brush size' as one of the Touch Ring options makes a lot of sense because you can increase or decrease the brush size by tracing your finger around the ring, one way or the other.
So far so good, but you might find that you need more controls than there are ExpressKeys™. Instead of using the keyboard, you can set up Wacom's onscreen panels and radial menus.
For instance, when a radial menu is opened, an eight segment circle appears on screen and by clicking on one of the segments with your pen, you activate the keystroke or action.
The trick is to keep at least one of your ExpressKeys™ free to open a radial menu or one of the panels. Similarly, when you are designing the radial menu or panel, you can leave one of the segments free to open up a second radial menu or another panel. Or you can have different radial menus and panels assigned to different ExpressKeys™ – there are lots of options.
It's this range of different on-screen menus that is the secret to Wacom's keyboardless power: you can assign as many different functions as you like to a range of different on-screen menus and take complete control.
All without a keyboard. Or a mouse!
So, without any hesitation, we recommend you replace your mouse with a pen for Photoshop, Lightroom and Capture One (and similar programs). Then, as you become comfortable with the pen, we're sure you'll use the TouchRing to change the size of your brushes and it won't be long before you also find a use for those ExpressKeys™ too!
For more information, visit www.wacom. com/en-au. And to purchase a Wacom Intuos Pro Small, visit the Wacom eStore at buywacom.com.au/, or selected retailers.
10% OFF For Better Photography Readers. Use this coupon code in the Wacom eStore BETTERPHOTO10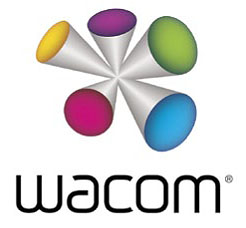 Details

Category: Equipment Blog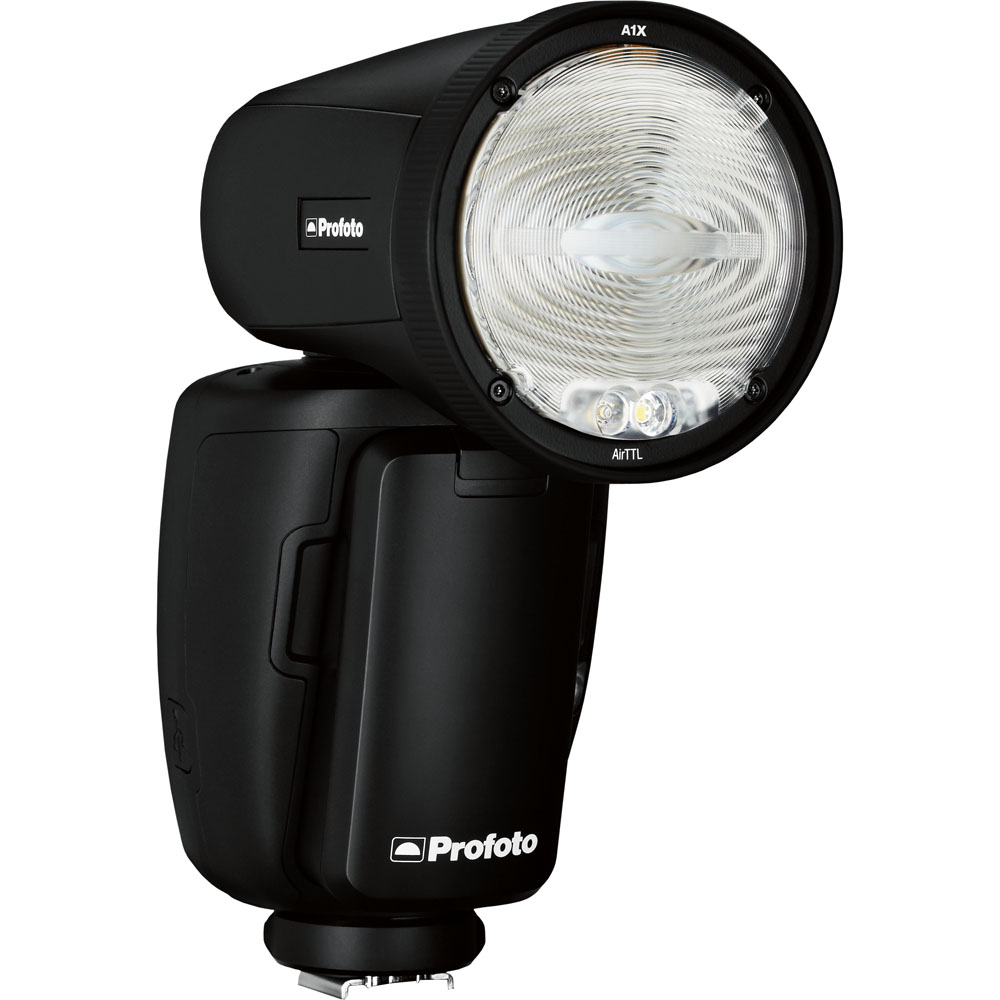 LET'S FACE IT, on-camera flash can look horrible, so the first thing we do is modify the light with a shaper of some type. Then we take the flash off the camera for a better angle – and then generally we wish we had studio lighting instead! Well, perhaps a new light from Profoto is the answer.
The Profoto A1X is a little more of everything than its predecessor, providing a more powerful battery, faster recycling and Sony compatibility.
The Profoto A1X has up to 450 full power pops per charge with a one-second recharge time, but unlike standard on-camera flash units, Profoto suggests the light produced by the A1X will always be natural and beautiful, thanks to the innovative round head (as opposed to the rectangular head found on most camera flashguns), providing a softer, more gentle fall-off.
Certainly Profoto has refined the way its flash system works, demonstrated by cool features such as a magnetic click-on mount for light shaping tools. There are six tools available that can be used individually or in combination with one another.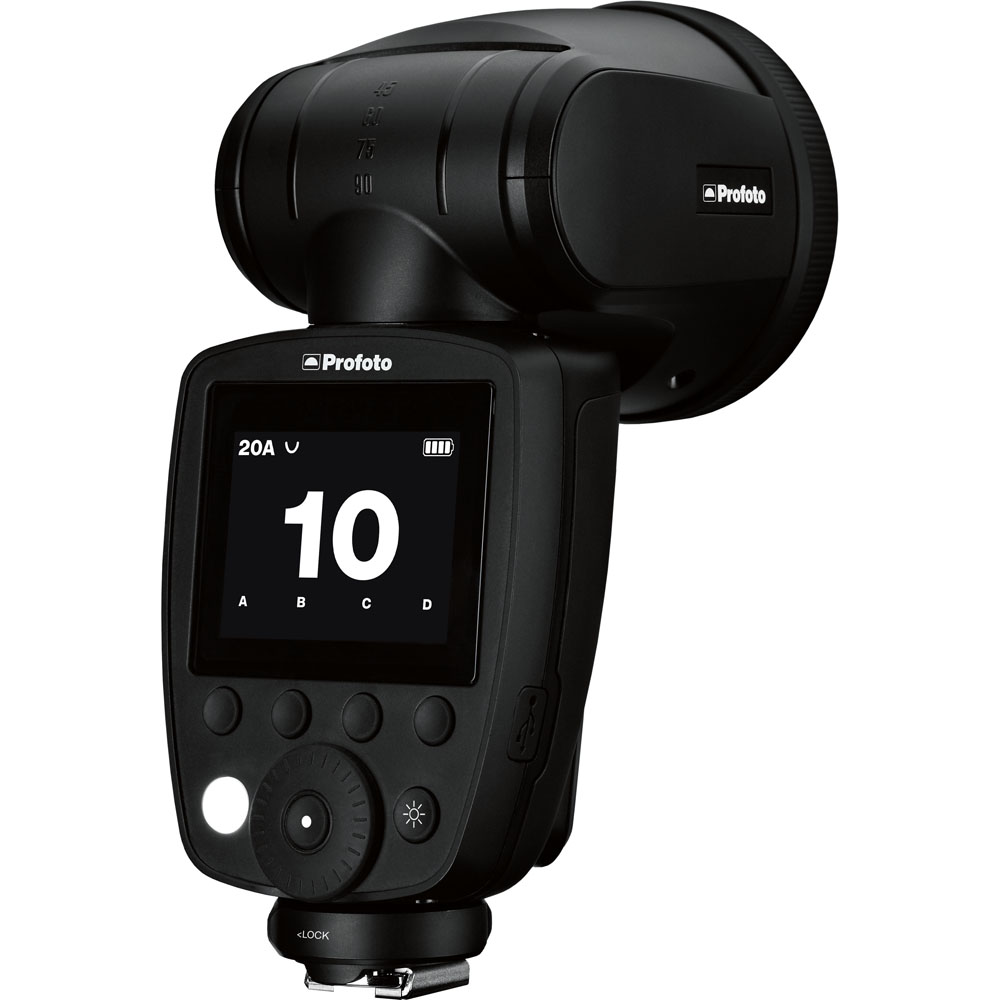 Sometimes it can be challenging to see what your flash light is actually doing, so a modelling light can be useful. The A1X has one built into the head, providing flicker-free illumination so you can see exactly what you're going to capture before you press the shutter. It's especially useful when operating the flash off-camera, allowing you to see where the shadows are going to fall.
Other features include a 20-channel Air Remote with HSS and AirTTL. The increased number of channels means you needn't be interrupted at busy events.
The TTL mode essentially provides point-and-shoot simplicity, the A1X calculating the correct exposure for you. However, switch the flash to manual and you can fine-tune the exposure to create exactly the look and feel you want.
On the back, a large high-resolution display makes the unit easy to navigate with big, super-legible numbers. And whether you're a Sony, Canon or Nikon shooter, the A1X will work happily in tandem.
For more information, visit https://profoto.com/au
Details

Category: Equipment Blog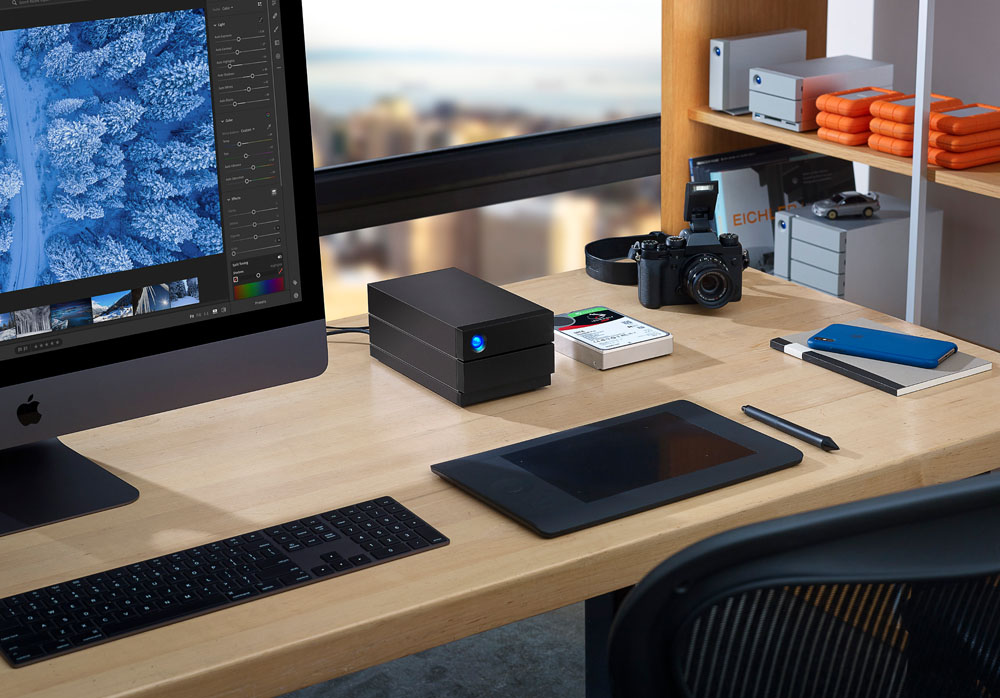 Lacie/Better Photography Magazine Special Promotion
Affordable Desktop Storage
Are all your photos sitting on a computer hard drive? Please, don't do that! Ensure the safety of your precious images with both backup and archive storage solutions from LaCie.
What's the difference between an archive drive and a backup drive? There are lots of definitions, but the hard drive on your computer (desktop or laptop) is neither. This is your working drive and where your current photos and projects reside.
What happens if this drive crashes?
What happens when this drive is full?
In addition to your computer drives, you need external backup and archive solutions and these days, that means more hard drives or the cloud.
The cloud certainly has its uses, but it's slow to upload and download large photographic and video files, it needs a good, fast internet connection and you're reliant on an external company to maintain and manage it.
In comparison, a hard drive sitting on your desk, next to your computer, can be lightning fast to write to and read from, you don't need internet connection and you're in full control of its maintenance.
Hard drives are the solution most photographers use because cloud storage of large volumes of data isn't as easy or practical, certainly not for prolific photographers with thousands of raw files and processed images. So where do you start? What external drives do you buy?
Your choice of hard drives will depend on the amount of storage you need, speed of access and budget. And LaCie has a range of drives for all types of photographers, beginning with the d2 Professional.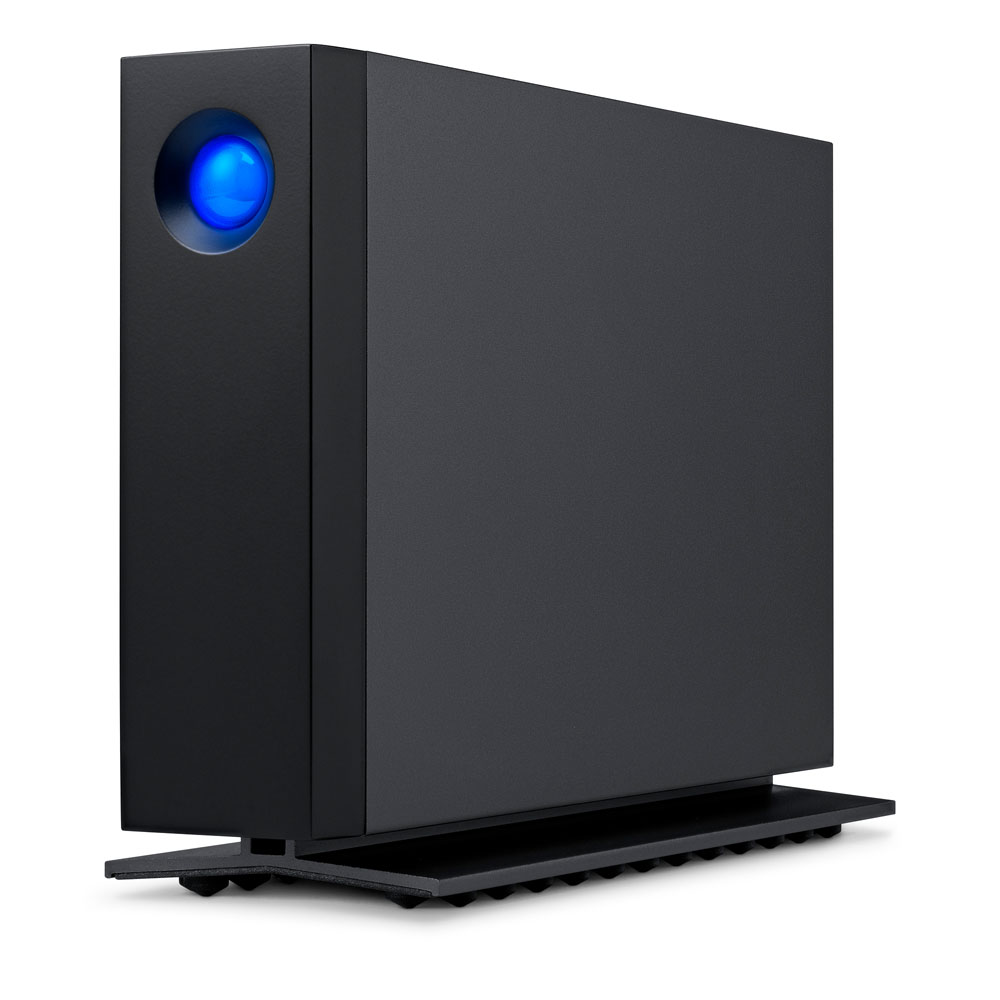 (Above) LaCie's d2 Professional is fast, reliable and offers up to 10TB storage capacity
There are two types of LaCie d2 drives, the d2 Thunderbolt™ 3 and the new d2 Professional. Both feature Seagate BarraCuda Pro enterprise-class drives for incredible reliability and performance.
With storage capacities up to 10 TB (depending on what size you purchase), 7,200 RPM performance and support for 24/7 operations, the BarraCuda Pro is ultrahigh performance and the highest capacity desktop drive available.
The d2 Professional is more keenly priced than the d2 Thunderbolt, offering just one USB 3.1 connector (which is compatible with Thunderbolt 3, USB-C and USB 3.0), while the d2 Thunderbolt model offers the same USB 3.1 connector, plus two Thunderbolt 3 connectors.
If you just require a single drive and don't need to daisy-chain drives together, the d2 Professional offers great value and no diminution in security or performance.
The d2 Professional enclosure is forged from a single sheet of aluminium, providing uncommon rigidity for long-term durability, while a whisper-quiet fan and heatdissipating design pull heat away from the HDD, keeping it running fast and healthily.
And for complete peace of mind, it's also backed by a best-in-class, 5-year limited warranty that includes Rescue Data Recovery Services. What does that mean? It means that in the case of drive failure, LaCie will replace your drive and recover your files with one in-lab data recovery service at no additional cost.
So, will this be an archive or backup drive? If your computer's hard drives have plenty of space, then the d2 Professional may act as a backup drive, keeping a second copy of all your files so that in the unlikely event of your computer drive failing, you have a backup copy that you can rely on.
However, when your computer's hard drive(s) run out of space, then you will need to offload some of your files onto another drive – and so your d2 Professional could become an archive drive.
The important point to understand is, if you have an archive drive, you also need a backup of the archive data as well. You will need to purchase a second drive so you have a backup of your archive.
One option for a backup drive is to use a RAID system – but this is only a partial solution.
A RAID drive is really two or more drives that work together, keeping two or more copies of all the files. In this way, you have a backup so should one of the drives in the box fail, the other one(s) will still have the data safely stored.
However, a RAID drive won't protect you from physical damage, fire or theft, so you find that many people use RAID drives for both their archive and backup drives, as extra insurance.
RAID drives need hardware and software to control them and so are usually more expensive than standard drives, but LaCie has a very affordable new RAID drive, the 2big RAID.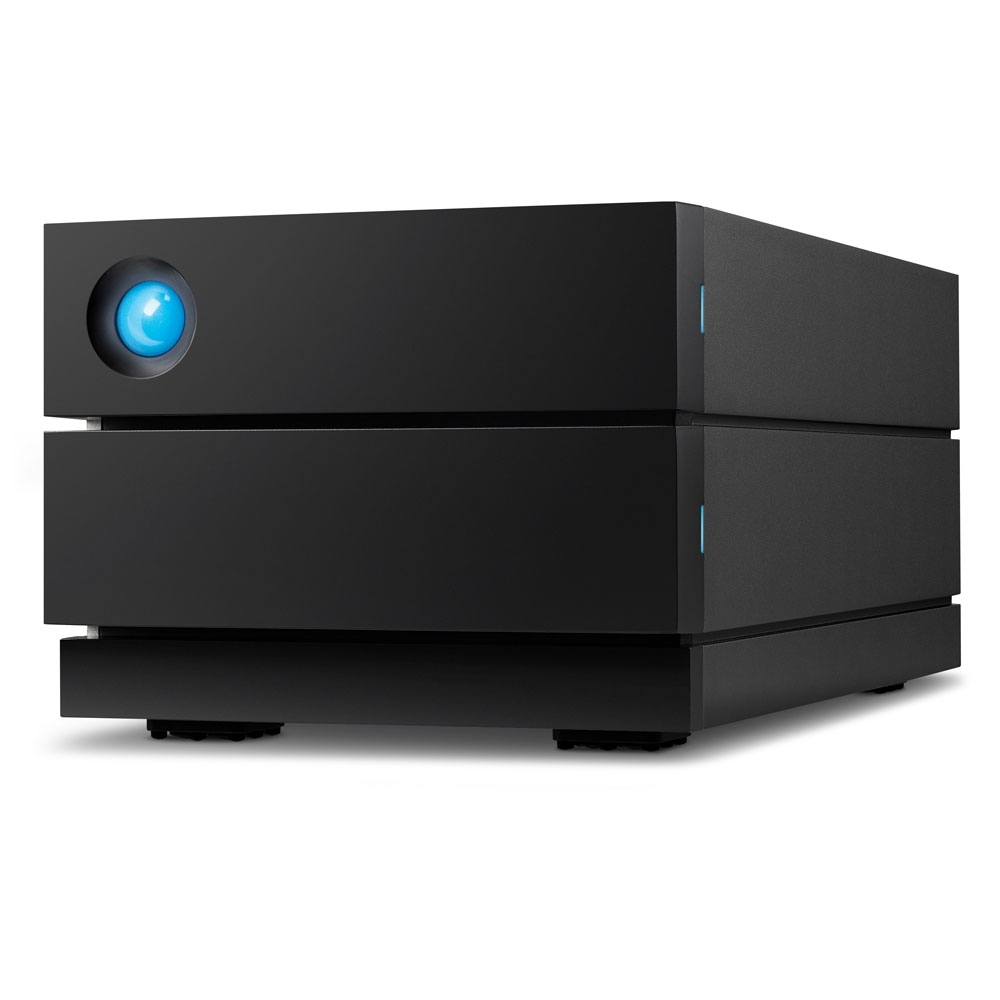 (Above) LaCie's 2big RAID offers RAID storage with capacity up to 18T
The 2big RAID offers three operational modes: RAID 0 offers performance and is called Stripe Mode. The two drives are 'linked' together and function like one large drive, enabling maximum speed and capacity.
RAID 1 offers redundancy protection and is called 'mirror mode'. There are two drives and one drive mirrors the other, meaning data is automatically the same on both drives. If one fails, the other has your back.
There's a third option, JBOD which stands for Just a Bunch of Disks. Here the drives function independently, offering two separate drives in one enclosure, so if you don't want to use the RAID functionality, you don't have to.
With capacities up to 16TB, inside you'll find two IronWolf Pro enterprise-class drives and they're the secret ingredient for fast transfers and excellent reliability. Supporting up to 300 TB/year workloads, they're specifically designed for RAID and highspeed 7,200 RPM performance, delivering smooth power management, massive capacity and 24/7 reliability.
And for ultimate peace of mind they're also covered by a 5-year warranty, just like the d2 Professional.
The 2big RAID supports a USB 3.1 Gen 2 connector and, also like the d2 Professional, is an inexpensive way for you to obtain LaCie's legendary speed and reliability.
We've just touched on the many ways LaCie can help the modern photographer solve his or her storage solutions. For more information, visit www.lacie.com/as/en/, a specialist photo supplier or better computer suppliers Australia-wide.