Details

Category: Equipment Blog
Congratulations to us for reaching 100 issues of Better Photography magazine! It is now available online for all subscribers in digital form, but for paper readers, there are a few changes.
With the COVID-19 issue, we have postponed printing Issue 100 for the newstands and, to be honest, we are unlikely to do so. With the number of newsagencies in decline and the current economic climate, it may not be viable again.
However, we love producing the paper product, so while we have readers who share our passion for turning pages, we will continue to print the magazine for subscribers only. We have teamed up with Momento Pro who is currently printing Issue 100 and it will be available in the second week of June (everything going to plan). 
If you normally wander down to the newsagent to buy your copy of Better Photography, it won't be there. However, you can subscribe online and we'll post it to you, but if you want to get Issue 100, you should act quickly and subscribe now. We've printed a few extra magazines, but essentially we will be printing 'on demand' going forwards, so unless we have your order ahead of time, you may miss out.
And all subscribers to the paper version of Better Photography automatically receive access to the online version - and its archive of nearly 50 back issues.
Click here to visit the website!
If you have any problems or don't have your login details, email This email address is being protected from spambots. You need JavaScript enabled to view it. for assistance (Kim works three days a week, so allow a little time just in case).
Issue 100 content includes: 
Art Wolfe's Human Canvas

Murray Fredericks on Art

Luminosity Masking For Colour

Shooting Butterflies

Fujifilm X-T4

and lots lots more, of course!
Details

Category: Equipment Blog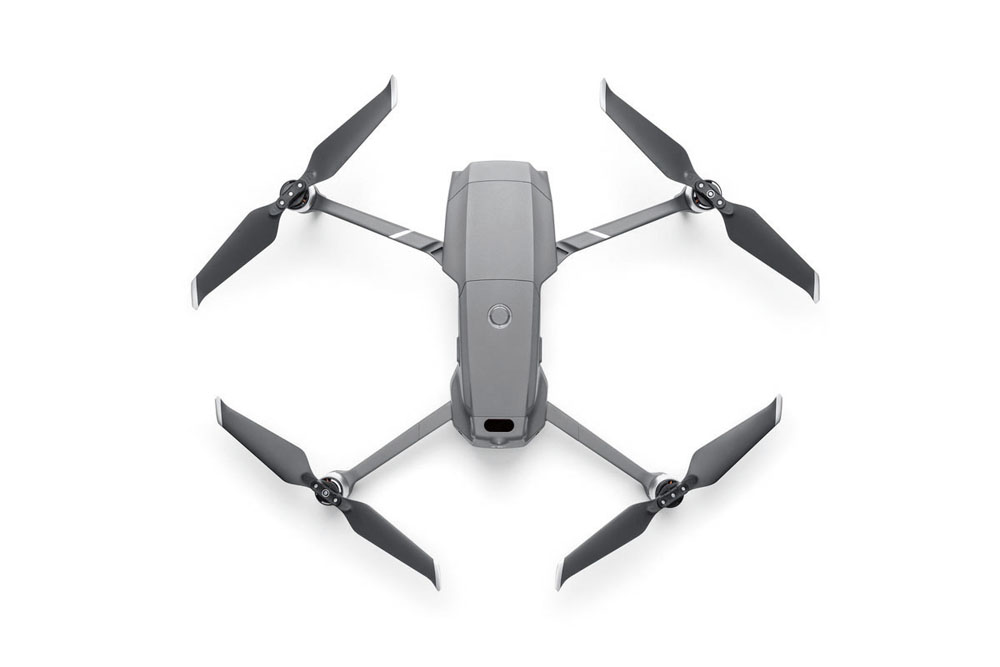 AS PHOTOGRAPHERS, we mightn't realise quite how many lowcost and potentially unsafe drones are hitting the Australian market. However, we probably all realise just how many people are flying their drones contrary to CASA guidelines. And being involved with photography competitions, it's interesting to see a number of photographs that were obviously taken outside the guidelines (for example, there's a person directly below the drone).
There is now a new safety symbol to look for when buying a drone, which means you are purchasing from a responsible retailer, manufacturer or wholesaler.
"Drone safety advocates have pledged to follow a specific set of guidelines when selling drones," CASA spokesman Peter Gibson says.
"The guidelines ensure they are providing consumers with important safety information on when, where and how they can use their drone safely— and stay within the law."
DJI, Zero-X, C.R. Kennedy, EE Group Australia, Fly the Farm, Officeworks and Rise Above Custom Drone Solutions are Australia's first drone safety advocates.
"This is a voluntary joint initiative between CASA, retailers, wholesalers and manufacturers," Mr Gibson says. "The outcome will be better drone safety education and encouragement for safe and responsible flying from the first time a new drone takes to the skies.
"Our research indicates consumers expect to be informed about the drone safety rules at the time they purchase their drone. Drones are great fun and by following the simple rules, everyone can enjoy flying safely."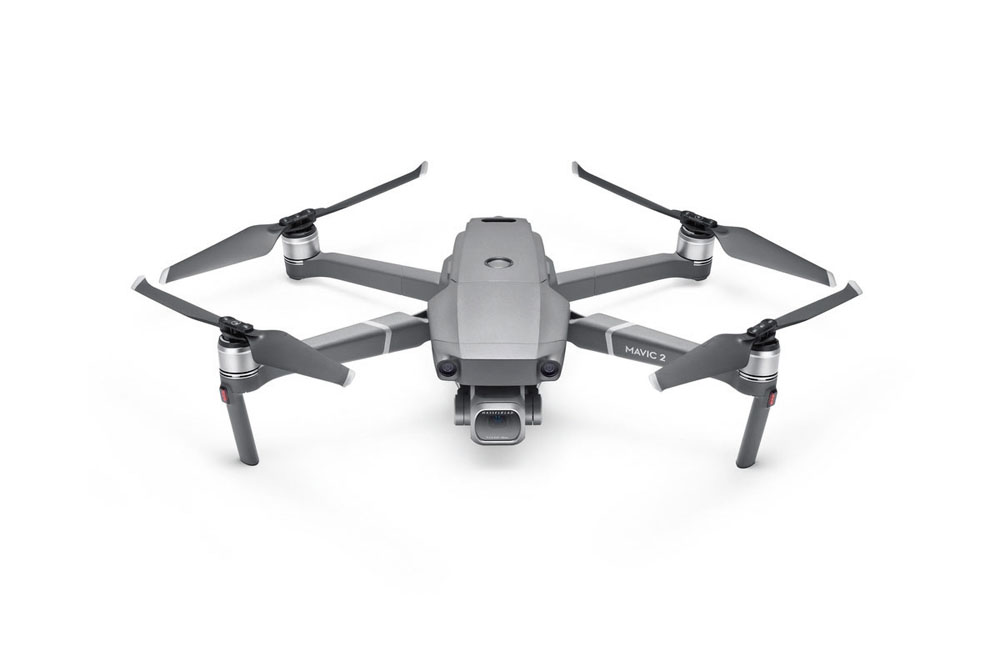 Australia's drone safety rules have been in effect since 2002 and are designed to protect people, property and other aircraft. So, what are the rules we need to follow? Here's a summary:
To begin, you must not fly your drone higher than 120 metres (400 feet) above ground level. You must also keep your drone at least 30 metres away from other people and you can only fly one drone at a time! Now, keeping your drone away from people in busy public spaces can be pretty challenging, even more so when you start flying in an empty field and then find you have visitors arriving.
You must keep your drone within visual line-of-sight. This means always being able to see the drone with your own eyes (rather than through a device, screen or goggles), and you must not fly over or above people or in a populous area. This includes beaches, parks, events and sport ovals when there is a game in progress.
CASA also requires us to respect personal privacy, meaning we don't record or photograph people without their consent as this may breach other laws. This rule could be clarified because, generally speaking in Australia, there's no law to prevent us from photographing people in public, but then again, these laws didn't consider drones flying over private property.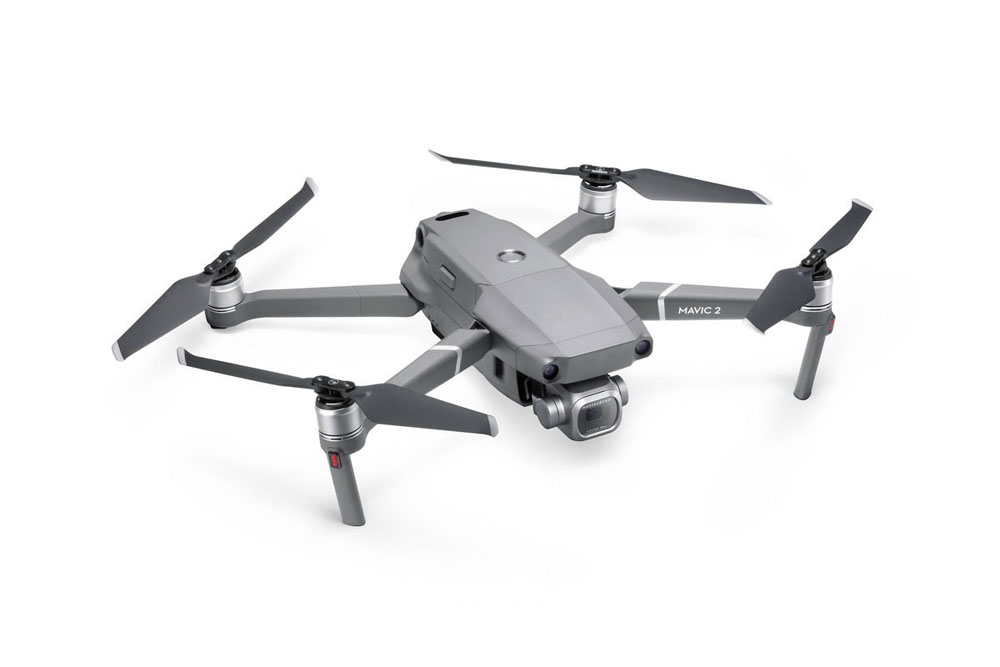 If your drone weighs more than 100 grams, you must fly at least 5.5 kilometres away from a controlled airport, which generally has a control tower at it. You must not operate your drone in a way that creates a hazard to another aircraft, person or property, you must only fly during the day and you must not fly through cloud or fog.
You must not fly your drone over or near an area affecting public safety or where emergency operations are underway. This could include situations such as a car crash, police operations, a fire or firefighting efforts, or search and rescue.
If you're near a helicopter landing site or smaller aerodrome without a control tower, you can fly your drone within 5.5 kilometres, but if you become aware of a manned aircraft nearby, you will have to manoeuvre away and land your drone as quickly and safely as possible.
And finally, it is illegal to fly for money or reward unless you have a remote pilot licence (RePL) or you're flying in the excluded category (meaning the drone weighs less than two kilograms or you're flying over private land with the landholder's permission).
For more information, visit https://www.casa.gov.au/ knowyourdrone/drone-rules.
Details

Category: Equipment Blog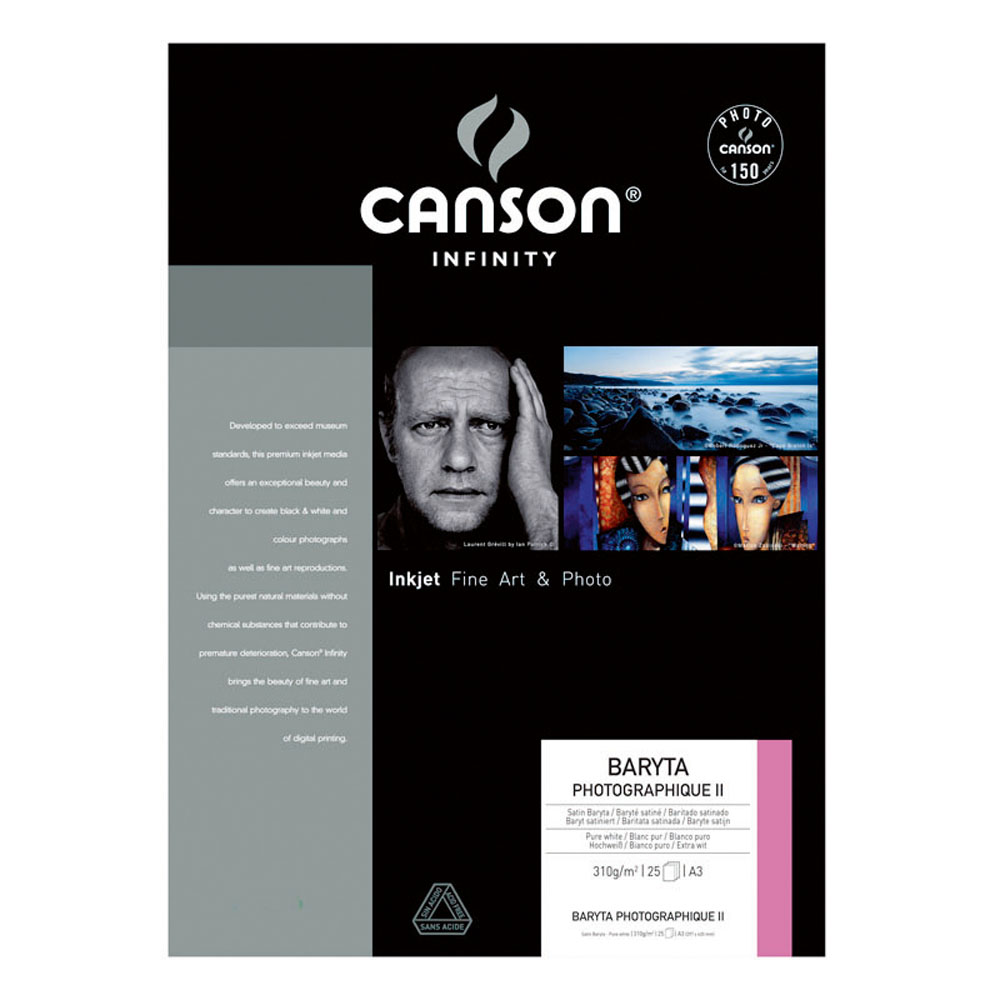 AS READERS WILL well know, we believe a photograph isn't a photograph until you've made a print. While it's wonderful to look at your images on an EIZO monitor, the same can't be said for your standard smartphone or tablet which are often so juiced up, it's hard to know what the photograph really looks like! A print, on the other hand, is not subject to the vagaries of a poor quality electronic screen and once you have it in your hand, there's a feeling of fulfilment.
So, what paper do you print on? As the magazine's editor is a Canson ambassador, it will come as no surprise that he's requested a news story on two new Canson Infinity papers, papers which will make old-timers like him very happy because they are reminiscent of the darkroom papers of last century.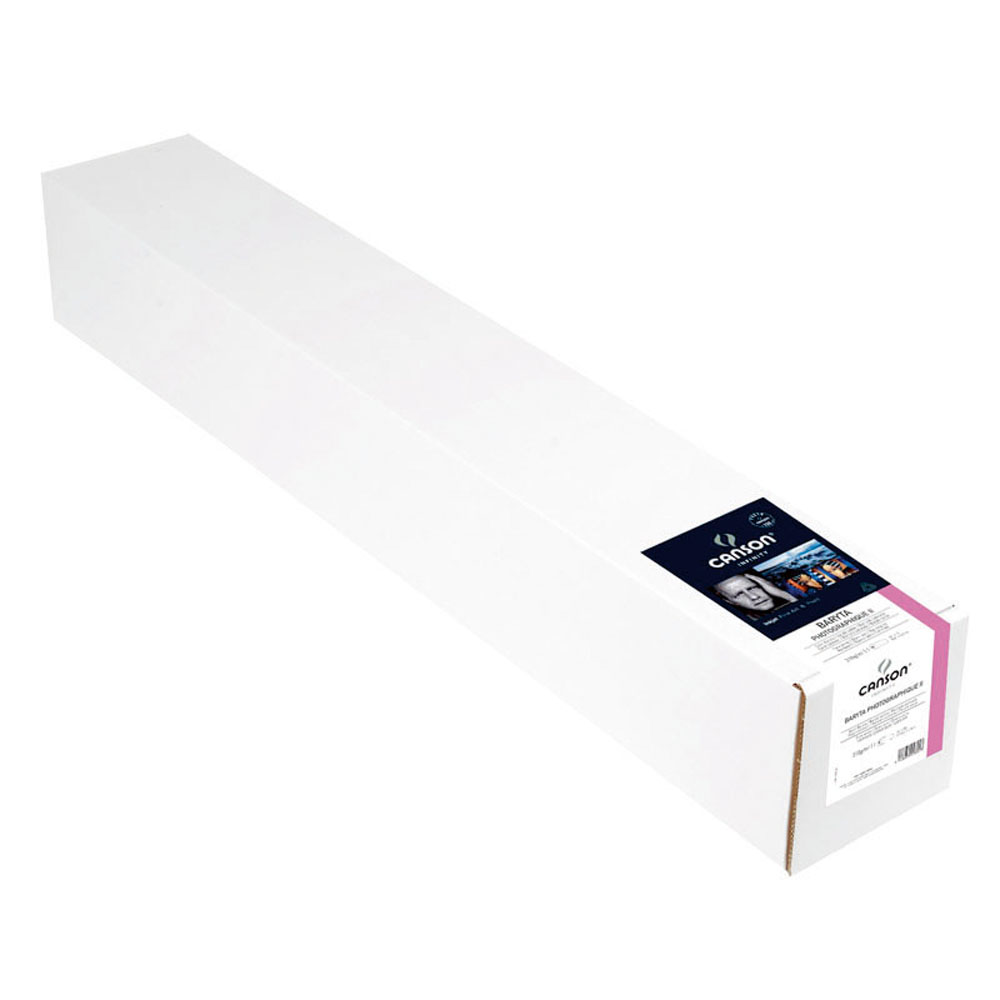 The Canson Baryta range will now consist of an improved Baryta Photographique II 310 gsm and it's being released just ahead of a new Baryta Photographique II Matt 310 gsm.
The second generation of the Baryta Photographique range has improved handling and finishing characteristics, so fewer scratches and curls on the final print. It's also available in more sizes, including up to 60" wide rolls, making it suitable for large-scale photography projects.
The new Baryta Photographique II Matt will also benefit from improved handling and finishing characteristics, but unlike the lustre finish of its sibling, it has a smooth matt surface finish, which accentuates the detail within the image.
Canson suggests Baryta Photographique II and Baryta Photographique II Matt offer photographers and printers the opportunity of creating a photograph with the look and feel of a traditional darkroom print. Both papers have a true 100% barium sulphate layer (baryta) which offers high contrast and detail, as well as a wide colour gamut. They also have an extremely high D-Max (black point) to produce black and white images with depth and clarity, and colour images with exceptional vibrancy and intensity. Both papers have a traditional photographic alpha- cellulose base.
For more information, visit https://www.kayellaustralia.com.au/category/504-canson-infinity