Details

Category: Equipment Blog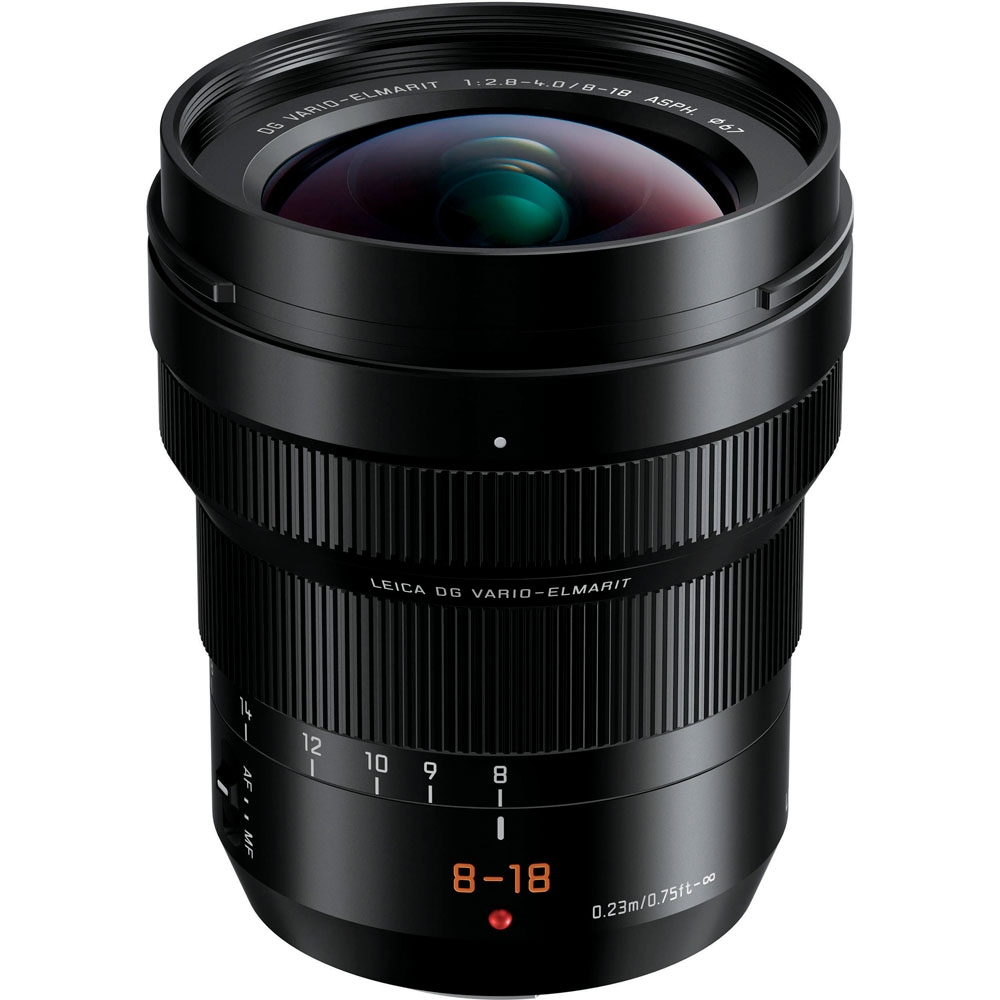 One thing that Leica does remarkably well (in fact, one of many), is design lenses. Since the days of film, there has always been something special about the way a Leica lens resolves detail and presents colour. We figure Panasonic understands this too because it has a strong partnership with Leica. We're also figuring Panasonic supplies Leica with some electronic smarts in return for help with lenses, but who knows what happens with big camera companies!
Suffice to say that Panasonic has released a new ultra wide-angle zoom lens for its Micro Four Thirds mount cameras. The Lumix G Leica DG Vario-Elmarit 8-18mm f2.8-f.0 Asph. lens has a similar focal length range to a 16-35mm lens on a full frame DSLR. The lens has splash, dust and freezeproof construction and that's a good thing as long as the Lumix camera you're using it with is suitably weatherproofed as well (some certainly are).
Panasonic has kept videographers in mind with this lens, ensuring smooth aperture changes so there are no sudden jumps in exposure, and silent operation so it won't interrupt your audio recording. However, assuming you're using a 4K Lumix camera, the big selling point is the stunning image quality.
Of course, still photographers will be equally happy with the image quality. The Leica lens features Panasonic's Nano Surface Coating to reduce flare and reflections, and the MTF charts (which show how sharp a lens is) demonstrate a stellar performance.
The 8-18mm lens includes Aspherical (ASPH) Extra-Low Dispersion (ED) glass which helps reduce size and weight, as well as producing high-resolution, high-contrast images from corner to corner.
For more information, visit shop.panasonic.com.
Details

Category: Equipment Blog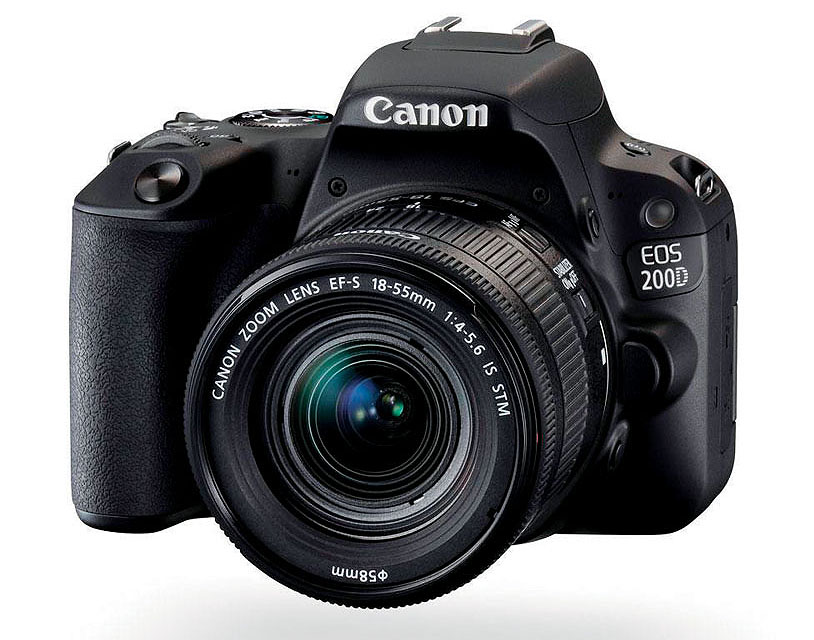 Do you need all the features of a full-frame DSLR, weather-proofing, high frame rate and tons of megapixels? It's a question we're often asked, but sometimes it is better phrased, "Do we want all these features"? The answer is yes, of course, but the reality is that even introductory cameras like Canon's tiny EOS 200D are capable of capturing professional quality images.
The camera market has gone wonderfully silly with all the advances and automation. We're in favour of it, but when you boil it all down, what do you need your camera to do for you? Focus on your subject, set the exposure and colour, and record the photograph. All cameras do this and the sophistication with which they do so far surpasses the best cameras of 10 or even five years ago.
So, what does the new Canon EOS 200D offer? Perhaps most importantly is small size and weight – 122x93x70 mm and 453 g including battery. Compare this with the Lumix DC-GH5 (138x98x87 mm and 725 g) or the Olympus OM-D E-M5 (121x89x42 mm and 425 g) and you can see the new 200D is in the hunt for photographers looking for a lightweight camera to carry around.
Inside, there's plenty to keep photographers happy: a 24-megapixel sensor, a 9-point AF system (this is designed as an introductory camera, after all), continuous shooting up to five frames per second (not bad for an introductory camera), Full HD 60p video recording and a top ISO of 25,600. And it has Wi-Fi and Bluetooth connectivity and access to Canon's Camera Connect app for your smartphone – what more do you want in a camera? For more information, visit www.canon.com.au.
Details

Category: Equipment Blog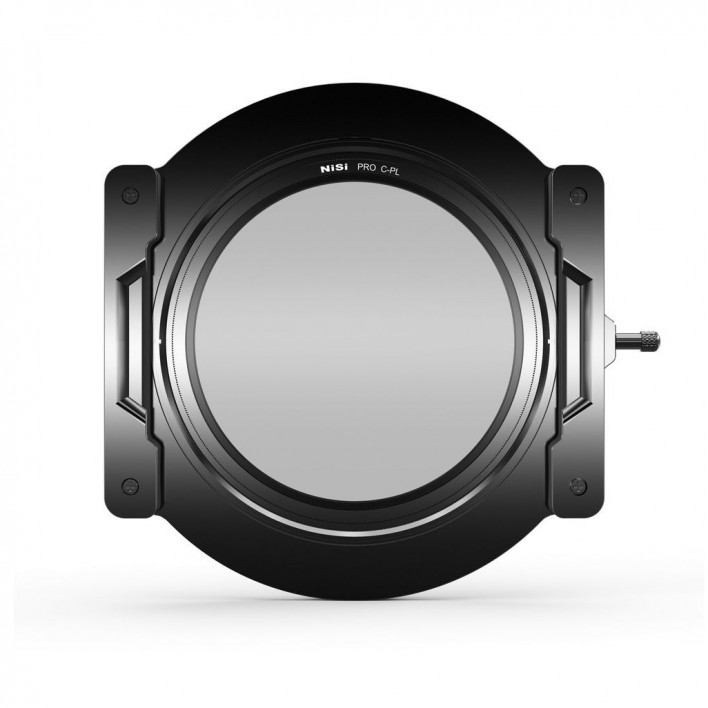 The main reason you purchase a filter is because of the quality of the filter, so it's great when you can purchase top quality glass with a sensibly designed system as well.
We've been using NiSi ND and polarizing filters recently and are delighted with the neutrality of the results. If your current ND filter gives you a colour cast (most noticeable with the denser filters), it's probably because the filter isn't really a 'neutral' filter at all. In comparison, the NiSi Nano IR 6-stop, 10-stop and 15-stop filters we use are remarkably neutral when you compare them with exposures taken without a filter at all.
Equally important as the filters, are how the filter holder attaches to your lens, and how the filters attach to the filter holder. The NiSi system relies on adapter rings like most other systems, but the holder itself is a marvel of engineering. The latest V5 design is made from black powder coated Aviation-grade billet aluminium and will take three filters plus a circular polariser all at once. The design eliminates any vignetting and the filters slip in freely and easily, but don't slip out. It's a fine balance between the two.
A 100mm system is ideal for most DSLR owners, while mirrorless camera owners might get by with the smaller 70mm system. However, if you're the proud owner of an ultra wide-angle zoom, like Nikon's 14-24mm or Canon's 11-24mm with a bulbous front element, then you need a special 150mm or 180mm filter holder. There are a number of different approaches for attaching filters to these types of lenses and in our opinion, the NiSi approach is the most practical. The only issue is the size of the filters and the holder, but there's nothing you can do about this given the size of the lenses you're working on!
NiSi has an Australian website (www.nisifilters.com.au) which is designed for mail order. You can check out the full range there, along with all pricing.