Details

Category: Equipment Blog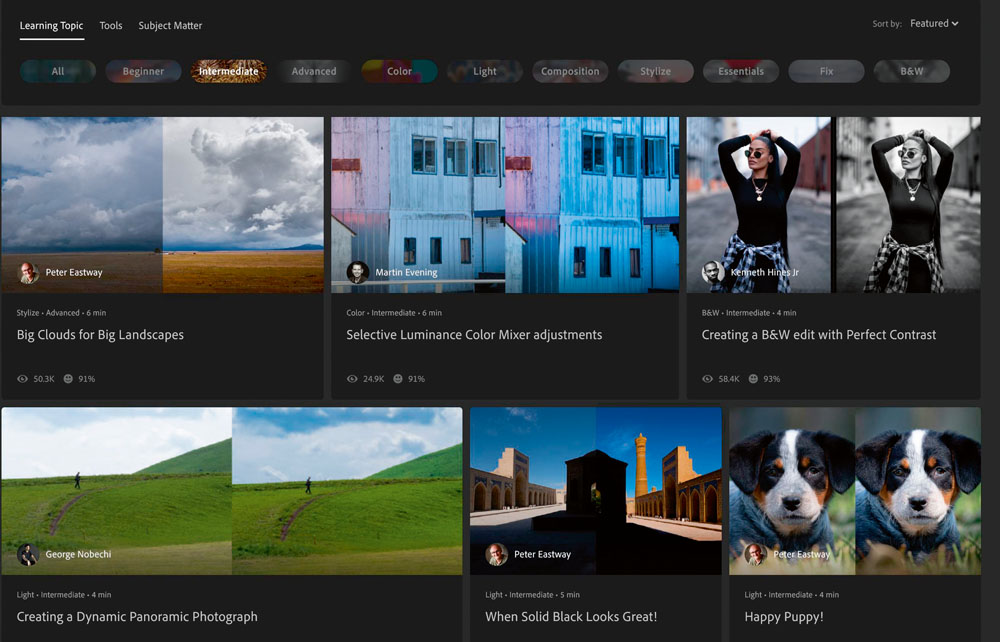 Regular followers of Better Photography will know that our editor is a huge believer in post-production. Whether you're using Photoshop, Lightroom, Capture One or a host of new image editing programs, to get the best out of your capture you invariably need to edit it. How much you edit is up to you, but some editing is, in his opinion, mandatory.
"What I love most about editing is being able to selectively adjust the image - to lighten or darken separate parts of the image on their own. And the good news for many of us is that we no longer have to go into Photoshop to do this. Lightroom, for example, has its adjustment brushes and gradients which give you wonderful control over the interpretation of your photographs.
"I and a number of other photographers from around the world, have been working with Adobe Lightroom, producing a series of tutorials that allow you to open our images and work alongside us as we edit them, step-by-step. Next time you open Adobe Photoshop Lightroom on your phone, tablet or computer (the new Lightroom, not Lightroom Classic), go to the home page and you'll find a bunch of Guided Tutorials. Click on one and then follow along, seeing how these photographers use Lightroom to process their files."
Each tutorial has a short introduction with the before and after versions of the file. There's an opportunity for the photographer to explain his or her ideas before each step and then Lightroom encourages you to select the tool and make the adjustment. If using a smartphone, it vibrates when you've moved the slider or brush into the correct place – and you have to get it right before it advances to the next step. What a great idea, Adobe!
And after you've mastered all of these adjustments, don't forget Peter's Lightroom Atelier series of videos featuring his philosophical approach to using Lightroom. You can see details at https://www. betterphotographyeducation.com/lightroom-atelier/about-the-la.  You will get a 50% discount if you use the coupon code CORONA - for this week only!
Details

Category: Equipment Blog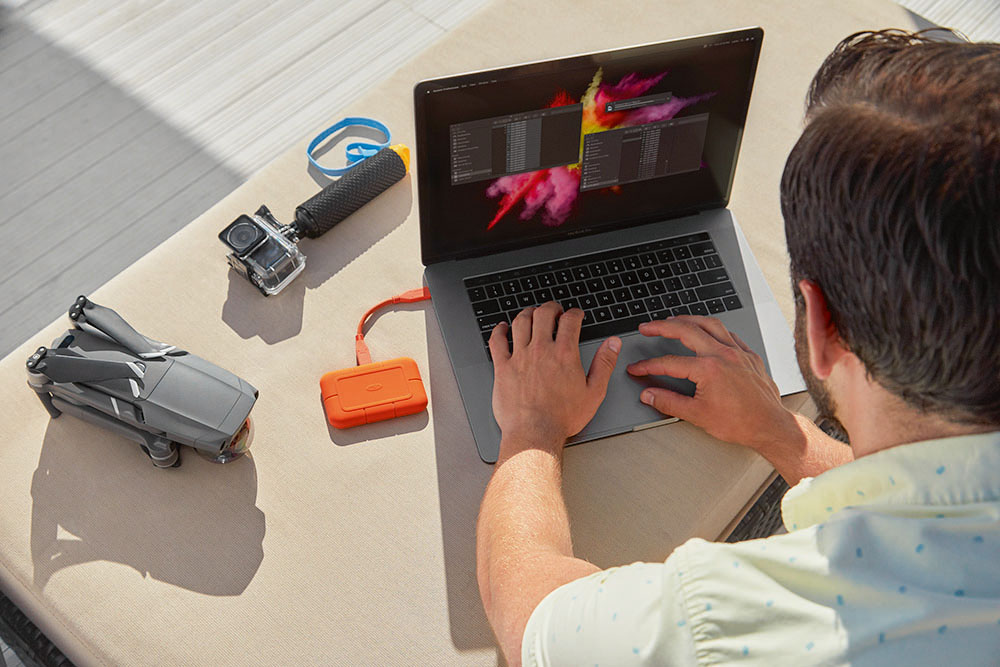 Small, Fast, High Capacity
A Special LaCie/Better Photography Promotion
While our image files are getting bigger, LaCie's Rugged drives are getting physically smaller. Check out the latest Rugged SSD drives – with up to 2TB capacity!
There's no doubt that while image quality is increasing, the average size of our cameras is getting smaller.
In fact, almost everything electronic is being reduced in terms of size and weight, which for most of us, is a good thing.
And it's especially good for photographers and video producers who have lots of data to store and protect because now we can take smaller drives out on location – or more drives if we choose.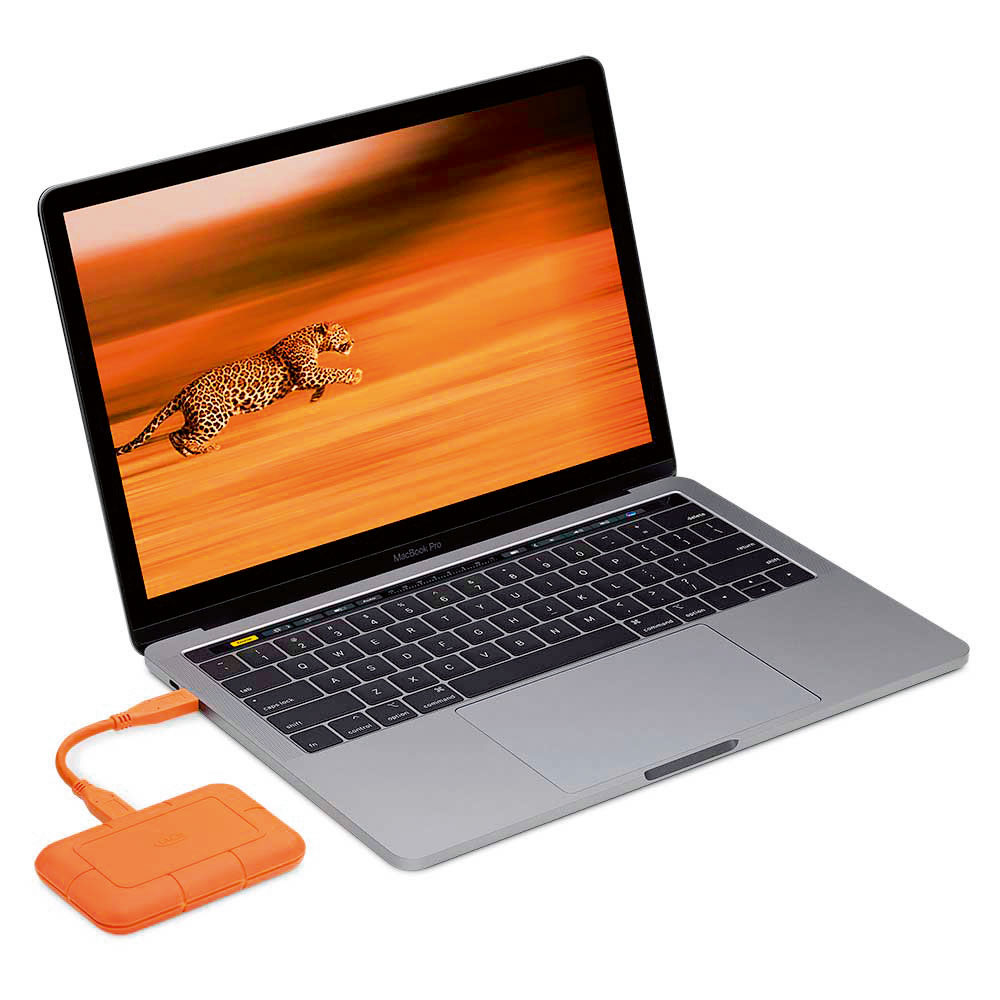 Use the LaCie Rugged SSD to expand your computer's storage space – with no loss of performance.
Portable drives like LaCie's Rugged range are mainly used out on location, away from our home or studio computers.
Very often, our portable computers run out of space on their hard drives, so we need additional storage, just to keep all our image files together.
However, as we well know, one copy of our files is never enough and while some of us have sufficient camera storage cards to last an entire project without being overwritten, most of us are recycling storage cards which means we need at least a second copy of all the image files we've taken.
So that's at least two drives and since some of us are especially cautious, a third drive isn't out of the question.
This explains why we're seeing photographers with three Rugged drives out on location – and video producers with many more!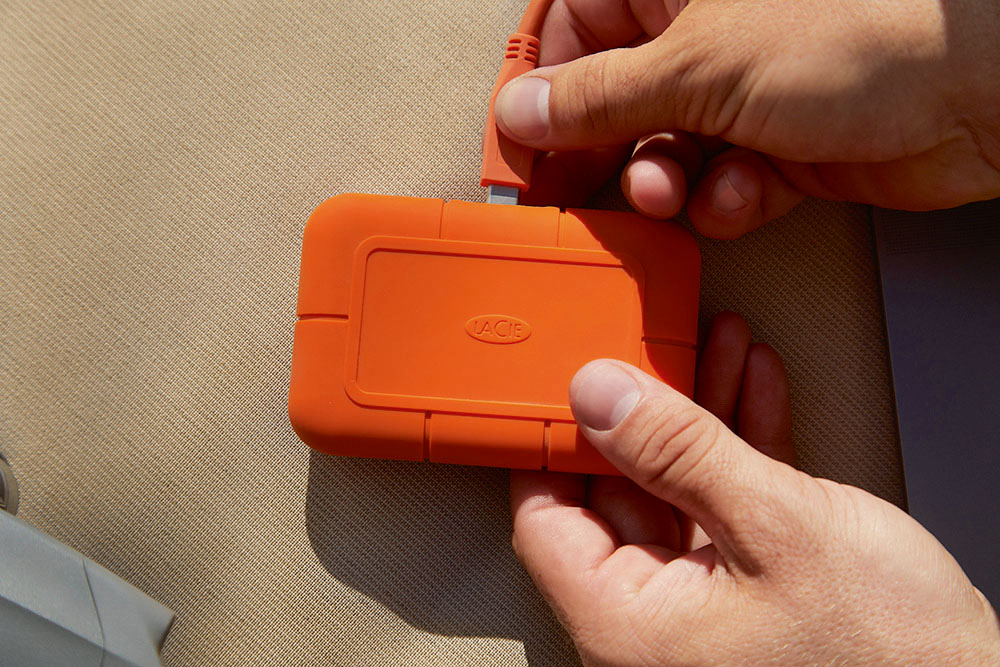 Attaching the LaCie Rugged SSD is as simple as plugging in the USB-C connector. USB 3
cable is also supplied.
Now, the original Rugged drives were not large by any measure, but their protective orange jacket and robust design did make them larger than drives designed for office duties only. It was a small price to pay because, let's face it, photographers and video producers visit some pretty inhospitable places and even in quieter locales, the hurlyburly of the shoot can mean equipment isn't looked after as carefully as it could be.
Having built-in protection is what has made the Rugged range of external hard drives so popular because photographers and video producers know what it's really like!
So, what if you could have three small Rugged drives which didn't take up much more space than one of the original Rugged drives?
Well, now you can! The new Rugged SSD drive is around one-third the size of the originals, but still offers a strong protective case in that famous, bright orange colour!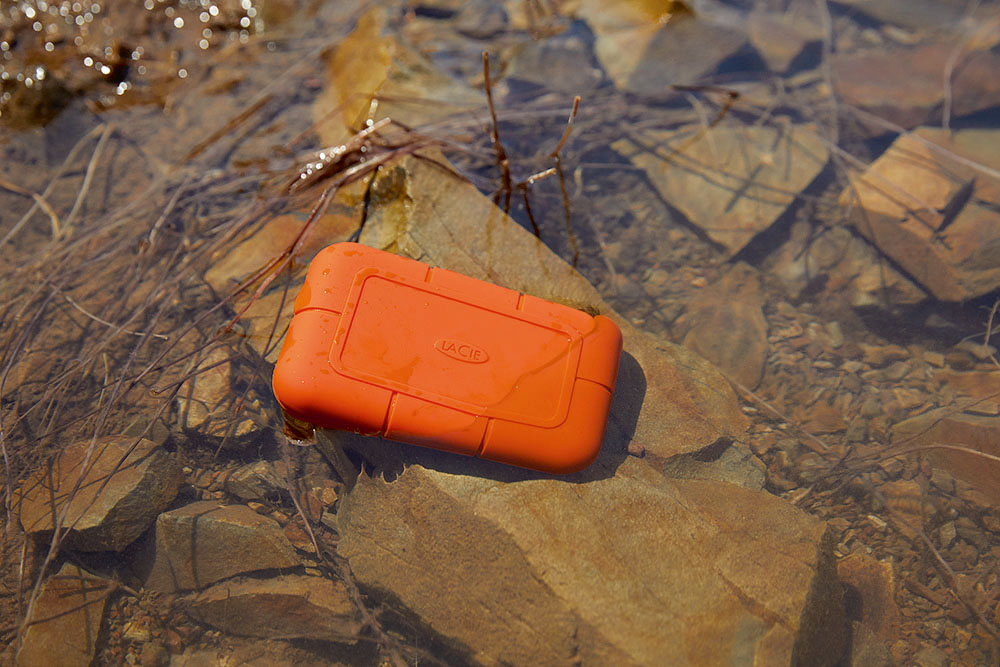 We don't recommend you do this, but it's nice to know how rugged the Rugged SSD
really is (it's rated IP67 waterproof)!
The LaCie Rugged SSD isn't just an external storage unit, it can be as fast if not faster than the internal hard drive on your computer! It's high performance of up to 1000MB/s means you don't need to keep current data on your laptop's main drive. Its also the easiest way to expand your existing laptop – simply plug the LaCie Rugged SSD drive into your laptop via the USB-C connector.
The hand-held Rugged SSD provides plenty of capacity (you can choose between 500GB, 1TB and 2TB) and, like all members of the next-generation Rugged family, it is rated IP67 for water resistance, three-metre drop tolerance, and two-ton car crush resistance.
The Rugged SSD also comes with Seagate's five-year limited warranty and Rescue Data Recovery Services plan for added piece of mind, as well as a one-month complimentary membership to Adobe® Creative Cloud® All Apps Plan.
The Rugged SSD NVMe drives are compatible with both Mac and Windows computers, come with both USB-C and USB 3.0 cables, and weigh just 130 grams.
If you want peace of mind out on location, these are the new hallmark drives for the photographic and video production industries.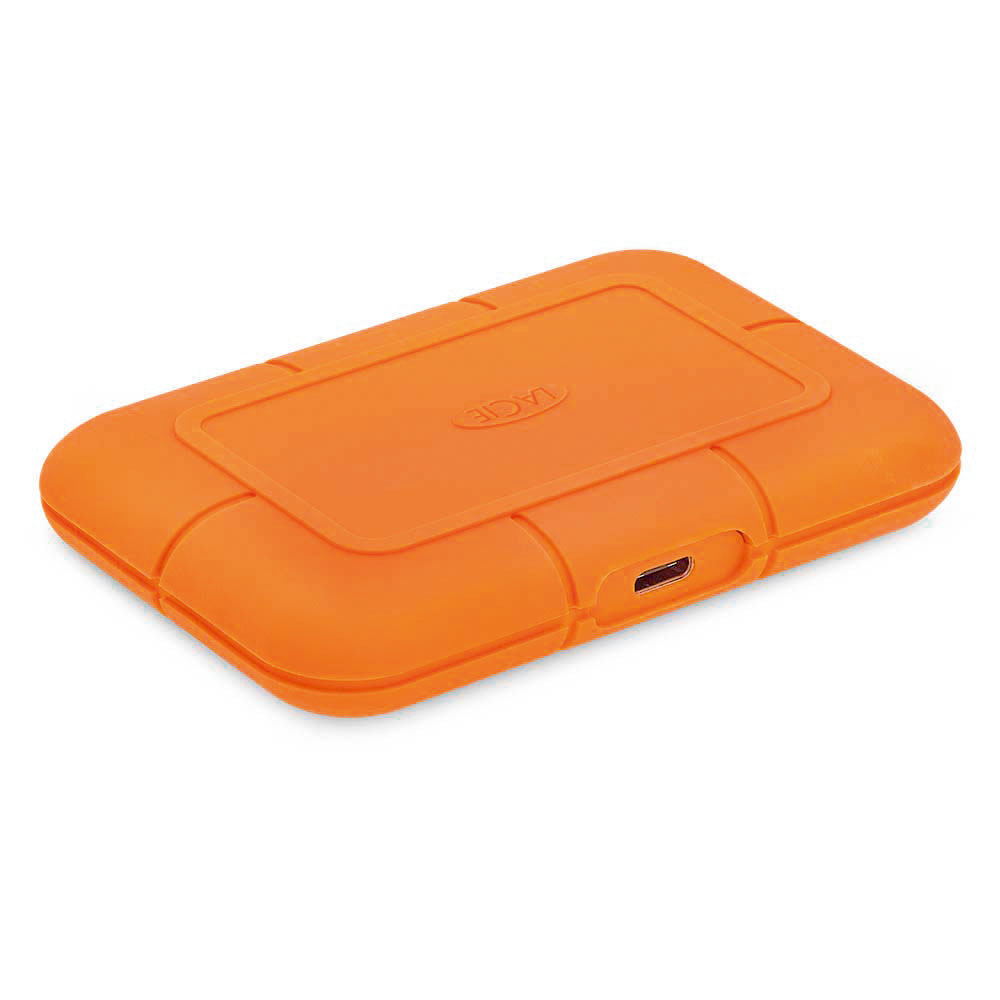 LaCie's Rugged SSD – small and light, but super fast and powerful!
For more information, visit www.lacie.com/as/en/, a specialist photo supplier or better computer suppliers Australia-wide.
Details

Category: Equipment Blog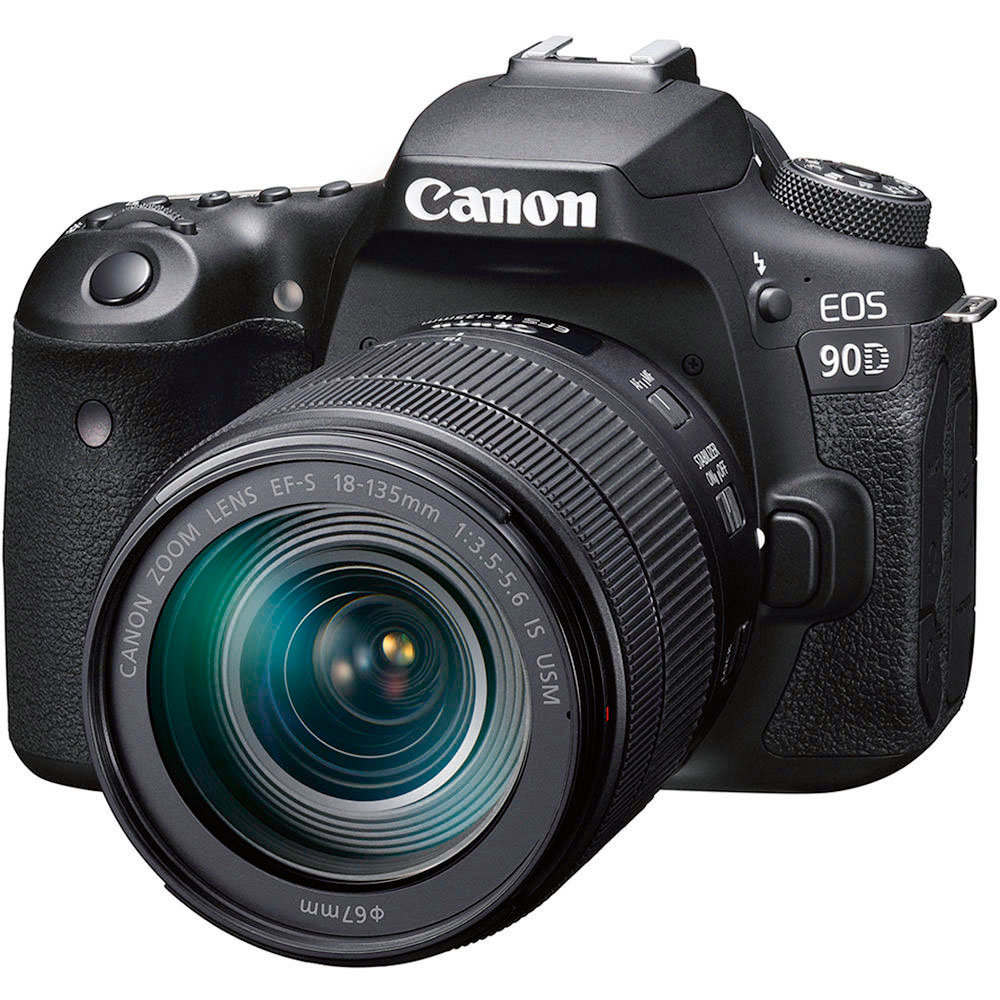 AS MIRRORLESS cameras outsell DSLRs, it appears the manufacturers still selling DSLRs are pulling out all stops to extend the life of what is arguably photography's most successful design to date. And one of the advantages the DSLR seems to have over mirrorless cameras is speed, or if not speed, power usage.
With a DSLR, the viewfinder is always 'on' because you're looking through an optical path which requires no power, whereas with mirrorless cameras, you need an electronic viewfinder (or the rear LCD screen), and this not only chews through power, it can take a split second to power on. It's this split second that is so important for sport and wildlife photographers - and perhaps this is who Canon has in mind for its latest EOS 90D.
The EOS 90D DSLR shoots 10 fps with autofocus tracking and 11 fps in Live View. Canon suggests the optical viewfinder better enables the responsiveness needed to shoot wildlife, such as birds in flight, while all the camera's essential settings are still visible within the viewfinder, as we would expect. And given the EOS 90D isn't powering an EVF, a fully charged battery can provide enough juice for up to 1300 shots.
Inside, the new camera features a 32.5-megapixel APS-C CMOS sensor coupled with the DiG!C 8 processor. The processor also unlocks lens correction tools, including the Digital Lens Optimiser and Diffraction Correction, which produce corrected images straight out of the camera.
Also improved is eye autofocus tracking (so face and eye are on board, but not head detection as found in the new EOS-1D X Mark III – see article later in the magazine), working in collaboration with a 220,000-pixel RGB+IR metering sensor with flicker detection. This new sensor works from ISO 100 to 25,600 and the camera focuses in very low light, down to EV -5 when used with lenses with f1.4 or wider apertures.
For more information, visit https://www.canon.com.au/cameras/eos-90d