A page from The New Tradition
Len, Tone Trumps Colour. Does It?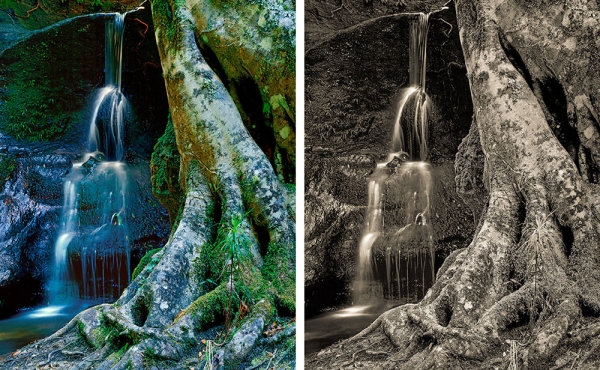 Photograph and guest blog by Len Metcalf. Lens is running a course on luminosity and monochrome which might interest you - visit https://www.lensschool.com/workshops-tours/monochrome-lens-2021
Gordon Undy looked me straight in the eye, with a lovely wry smile, and said, 'Len, tone trumps colour'. His words have reverberated in my mind ever since. At the time, I was trying to understand the tonal compositions underlying my colour artworks.
The comment reverberates because tone is an optical phenomenon, an illusion, something we perceive as not being real. It changes so readily with shifting light. As artists, we need to learn to see tone. Yet colour is such an easy concept to grasp. Usually we can identify the colour despite its tone. Colour dominates our memory and our attention. We learn our colours early on in life and spend so much of our time noticing them. We appear to notice so many things by colour.
What Gordon is saying is that tone does the work, whilst colour takes on a secondary role. Yet colour so often gets the credit. Contrast actually does a lot of the work if we are to be truly analytical. Psychological contrast and contrast discrimination help us sort out the apparent contrast of two objects (simultaneous contrast) or sequentially (successive contrast) when it is between an object and a background.
Read more
Peter Eastway FAIPP HonFAIPP HonFNZIPP APPL GMPhotogII MNZIPP
Editor and Publisher
Why did you receive this email? You are registered on the Better Photography website.
Unsubscribe: If you'd like to unsubscribe, click the link here to visit our unsubscribe page: Unsubscribe me, please!