The [Almost] Weekly Newsletter
Shark Bay Confession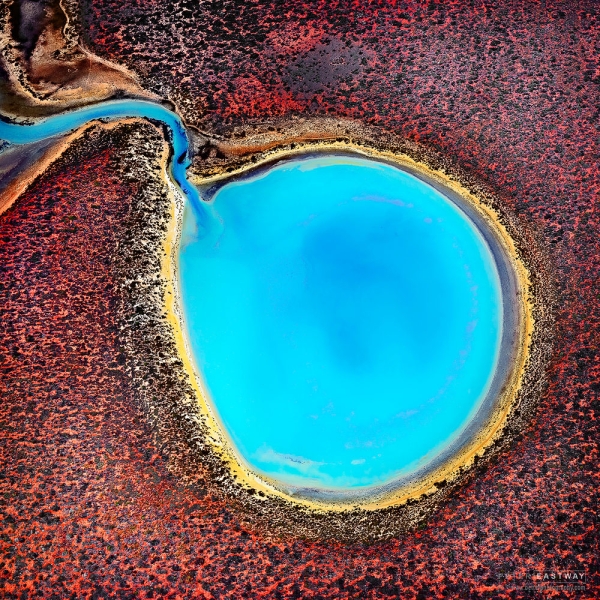 Francois Peron National Park, Shark Bay
Phase One XF, IQ180MP, 80mm Schneider lens, f5.0 @ 1/400 second, ISO 200
We have one spot available for an aerial photography workshop at Shark Bay, 7-11 June. If you're interested, email Kim ASAP at kim@betterphotography.com.
Shark Bay has become an incredibly popular location to shoot in recent years. Tony Hewitt and I, along with the other ND5 members Michael Fletcher, Christian Fletcher and Les Walkling, feel an affinity to the place after our 2016 Shark Bay - Inscription exhibition, held back in 2013. Images from this shoot won Tony the Australian Professional Photographer of the Year Award and the resulting book won us the AIPP Photo Book of the Year.
Although shot in 2013, we named the exhibition 2016 because of the 400 year celebration of Dirk Hartog's discovery of Shark Bay that was coming up. And I think we were ahead of our time in more ways than one, given the current popularity of the location. While undoubtedly Richard Woldendorp, Western Australia's grandfather of landscape and aerial photography visited Shark Bay many times before us, it was our exhibition and our interpretation of the landscape in bold colours and large format that started a trend.
Shark Bay is a gold mine for aerial photography. I'm sure there's lots to shoot with a drone, but most of the popular images I've seen are taken from much higher, which usually means a plane for Shark Bay.
The year after our exhibition, I remember judging photos in New Zealand that I thought were Tony's aerials (I actually didn't judge them, I stepped back from the panel to avoid any conflict of interest), only to find out they weren't Tony's at all. Since then, I have seen hundreds of photos that can be correctly called 'derivative' of the images and style we used. The photo above is one very popular example.
In fact, looking at this photo, you might think the original belongs to Tony as a very similar image was a part of his winning PPY portfolio. This is one of the minor challenges of working collectively - sometimes we can't all process and exhibit the same image, even though we all photographed this lake the same day (I can't remember if I was in the plane with Tony). However, there's another reason I didn't use this photo originally.
Read more
‍

PHOTO TOURS AND WORKSHOPS WITH PETER EASTWAY & FRIENDS

ESPERANCE ALBANY - 29 MAY-4 JUNE 2022 WAIT LIST ONLY
SHARK BAY AERIALS - 7-11 JUNE 2022 - 1 SPOT LEFT 
SVALBARD ARCTIC - 19-30 JUNE 2022
SVALBARD ARCTIC - 29 JUNE-10 JULY 2022
MIDDLEHURST - 25-31 JULY 2022 - WAIT LIST ONLY
MIDDLEHURST - 3-9 AUGUST 2022 - 1 SPOT LEFT
ICELAND - 12-20 SEPTEMBER 2022
BHUTAN - 29 SEPT-12 OCTOBER 2022
GEORGIA & ARMENIA - 24 OCT - 7 NOVEMBER 2022
ANTARCTICA 17-28 NOVEMBER 2022
ANTARTICA SOUTH GEORGIA - 27 NOV -17 DEC 2022 - WAIT LIST ONLY

Peter Eastway FAIPP HonFAIPP HonFNZIPP APPL GMPhotogII MNZIPP
Editor and Publisher
Why did you receive this email? You are registered on the Better Photography website.
Unsubscribe: If you'd like to unsubscribe, click the link here to visit our unsubscribe page: Unsubscribe me, please!