The [Almost] Weekly Newsletter
Greg Williams' Nuanced Portraits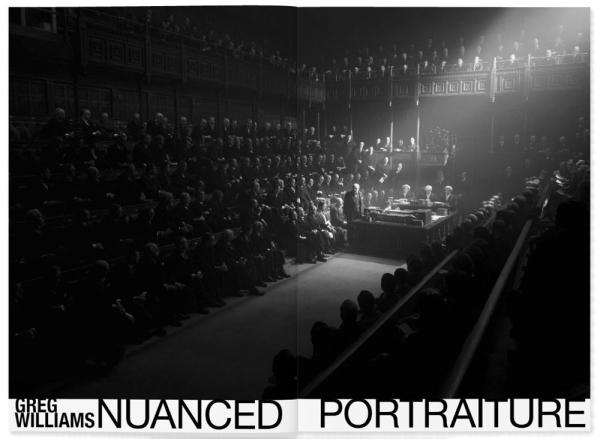 As a portrait photographer, it helps to have famous subjects. But it would be a mistake to look at Greg Williams' photographs and think they are reliant on their human content. Sure, his subjects may be actors and they would know how to pose, but his portraits have an extra element that helps them stand out from the standard internet and publicity shots we regularly see.
The difference is a nuanced image. The location. The pose. The expression.
Cartier-Bresson talked about the decisive moment where all the elements, not just the expression, come together. The idea of capturing that perfect moment is clearly seen in Greg's book, Photo Breakdowns. If you are interested in portrait photography, this is a great reference for your journey and is highly recommended.
Writes Greg, "All of the lessons in this book can be applied to your own photography. Because I shoot in ambient light, with just me, my camera and my subjects, there's nothing I do as a photographer that you can't do yourself with your friends, family and loved ones.
"Six years ago, I started making and sharing my photo breakdowns on social media with that ethos in mind, and this book is filled with over one hundred of my favourites. It's a point of pride for me to find the simplest and fastest solution to take a picture.
"Having come from a world of big production crews, lights and effects, I now love the simplicity of walking into a room and imagining that it has been lit just for me. I ask myself: What am I going to do with this light? With this location? With this subject?
"As photographers, we often go into a shoot with an idea of the picture we would like to take. One of the main lessons I hope you learn from this book is to remain open-minded to change, because often the picture you end up with will not be the one you went in wanting to take and the sooner you can get beyond that, the quicker you can capture the image that's actually unfolding in front of you.
"Above all else, I encourage you to show empathy and kindness toward your subjects, as in my experience, this will encourage a sense of trust and collaboration and result in the most authentic picture."
Greg's book was released in Australia and New Zealand on 30 August, 2023 and is available through all good book stores. RRP is AUS $110 and NZ $125.
You can get a quick introduction to Greg's portraits in the current issue of Better Photography magazine! Current subscribers just have to login to read online or download to their device. Not a subscriber? I'd love you to join and help support our small community. For just AUS $29.88 (it's 40% off, but you must use the coupon code BP40) you can subscribe for one year and have access to over 50 back issues as well. Subscribe now - visit our website here - https://www.betterphotographyeducation.com/better-photography-online/about-the-magazine
PHOTO TOURS AND WORKSHOPS
WITH PETER EASTWAY & FRIENDS
SPIRIT OF ANTARCTICA - 9-20 JANUARY 2024
ANTARCTICA, SOUTH GEORGIA, SANDWICH IS 19 JAN - 10 FEB 2024
BHUTAN & LADAKH 8 - 25 APRIL 2024
NAROOMA, NSW - 6-10 MAY 2024
SHARK BAY, WA - 28 MAY-1 JUNE 2024
BROOME AERIALS - 4-8 JUNE 2024
KENYA WILDLIFE TOUR - 18 JUNE - 1 JULY 2024
UGANDA PHOTO TOUR - 2-13 JULY 2024
MIDDLEHURST - 5-11 AUGUST 2024
MIDDLEHURST - PHASE ONE - 14-20 AUGUST 2024
ARKAROOLA - 13-21 SEPTEMBER 2024
ANTARCTICA, SOUTH GEORGIA - 16 MARCH - 4 APRIL 2025
Details at www.betterphotography.com/workshop-seminars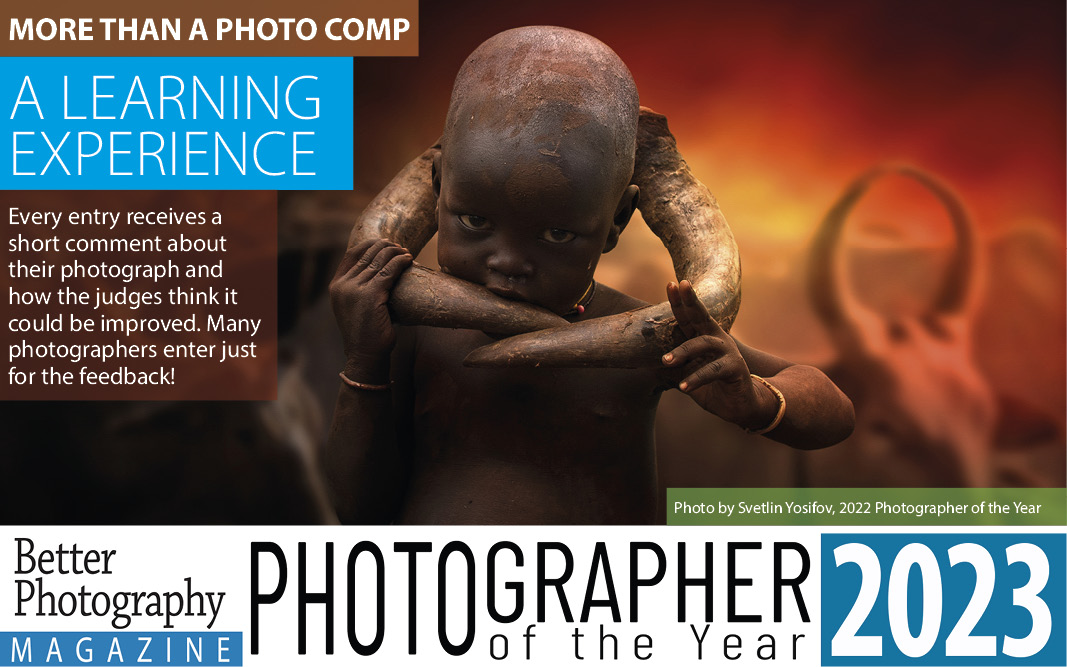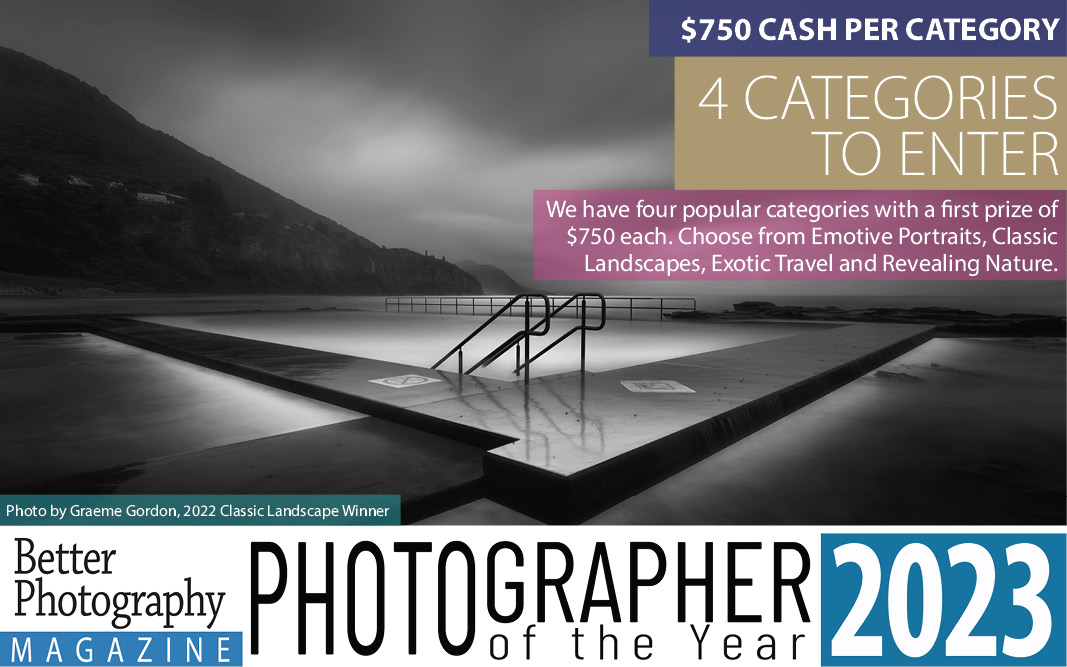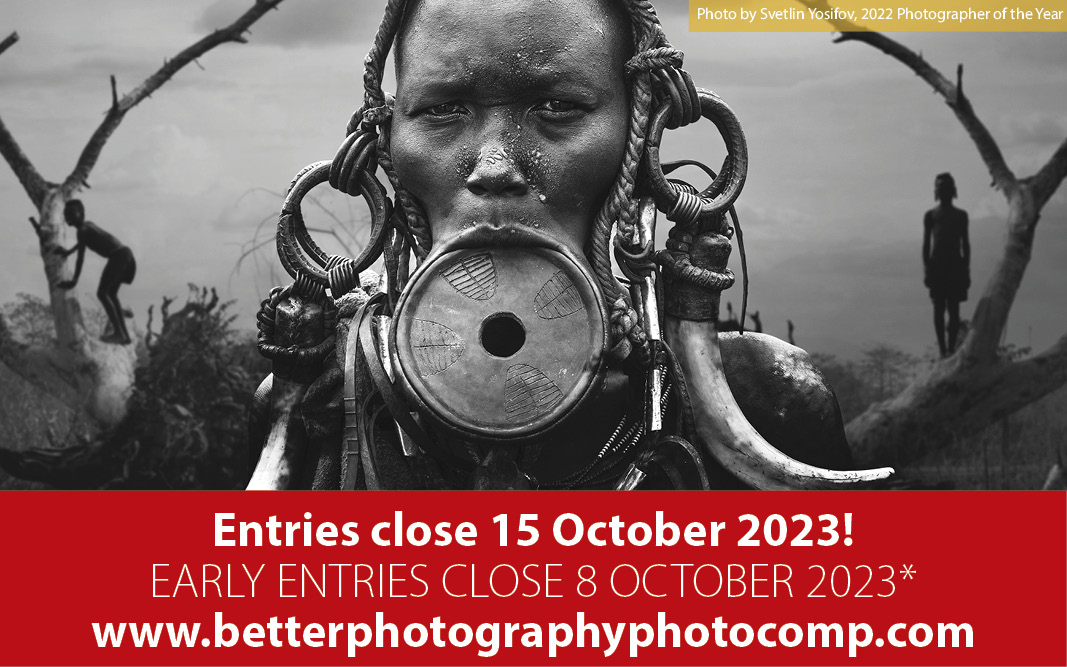 Peter Eastway FAIPP HonFAIPP HonFNZIPP APPL GMPhotogII MNZIPP
Editor and Publisher
Why did you receive this email? You are registered on the Better Photography website.
Unsubscribe: If you'd like to unsubscribe, click the link here to visit our unsubscribe page: Unsubscribe me, please!