The [Almost] Weekly Newsletter
The Benefits of Entering Our Photo Competition – Part 4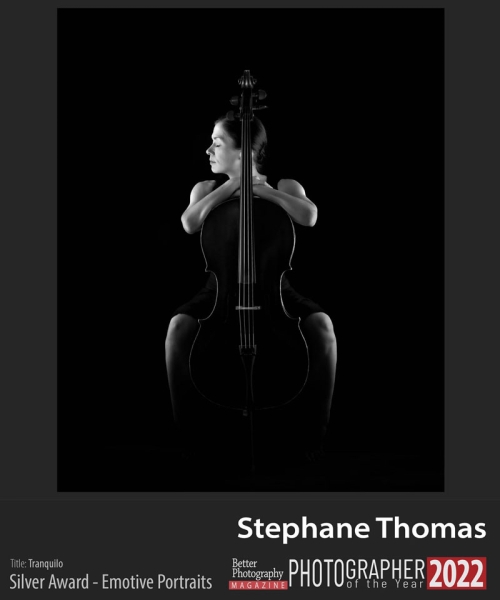 I never won four gold awards at the Australian Professional Photography Awards (and I never will now the Awards are no more). The best I have done is a gold with distinction, two golds and a silver with distinction, but every year, I packed away four gold prints and hoped the judges agreed with me.
They never did!
I realise I sound as though I'm big noting myself here and my apologies, but I wanted to show you that no matter how experienced you might appear, or how many awards you've won in the past, entering photography competitions remains an important part of your development as a photographer.
I entered the APP Awards for nearly 40 years. My co-judges for the 2023 Better Photography Photographer of the Year awards, David Oliver and Tony Hewitt, are AIPP Grand Masters of Photography. They also entered APPA every year. And we used to have a little wager on the side with the lowest scoring photographer buying lunch for the other two.
As judges, we think it's important to know what it feels like to win and to lose. We all know what it's like to get an entry with no award. We also remember what it was like to get our first bronze and silver awards. And the excitement doesn't change with experience.
We're realistic that winning a category or the overall competition is partly a matter of luck because we have no control over how good other entries might be. However, we can judge our success by how many silver or gold awards we get. At our level, we expect to get silvers all the time (unless we're testing something new, which is shorthand for saying we didn't get a silver)!
But what about you? If you get bronze awards easily enough, then perhaps your challenge is to get four silvers? Getting lots of silvers? Then welcome to the club in trying to get lots of golds. And if you do find the secret, please remember to share it with me!
Entries into the 2023 Better Photography Photographer of the Year Awards are now open. There is a $5000 cash prize pool, entries can win Gold, Silver or Bronze awards and every entry receives a judge's comment to assist them improve. Early entries close 8 October and final entries on 15 October 2023. For more details and to enter, visit www.betterphotographyphotocomp.com now!
PHOTO TOURS AND WORKSHOPS
WITH PETER EASTWAY & FRIENDS
SPIRIT OF ANTARCTICA - 9-20 JANUARY 2024
ANTARCTICA, SOUTH GEORGIA, SANDWICH IS 19 JAN - 10 FEB 2024
BHUTAN & LADAKH 8 - 25 APRIL 2024
NAROOMA, NSW - 6-10 MAY 2024
SHARK BAY, WA - 28 MAY-1 JUNE 2024
BROOME AERIALS - 4-8 JUNE 2024
KENYA WILDLIFE TOUR - 18 JUNE - 1 JULY 2024
UGANDA PHOTO TOUR - 2-13 JULY 2024
MIDDLEHURST - 5-11 AUGUST 2024
MIDDLEHURST - PHASE ONE - 14-20 AUGUST 2024
ARKAROOLA - 13-21 SEPTEMBER 2024
ANTARCTICA, SOUTH GEORGIA - 16 MARCH - 4 APRIL 2025
Details at www.betterphotography.com/workshop-seminars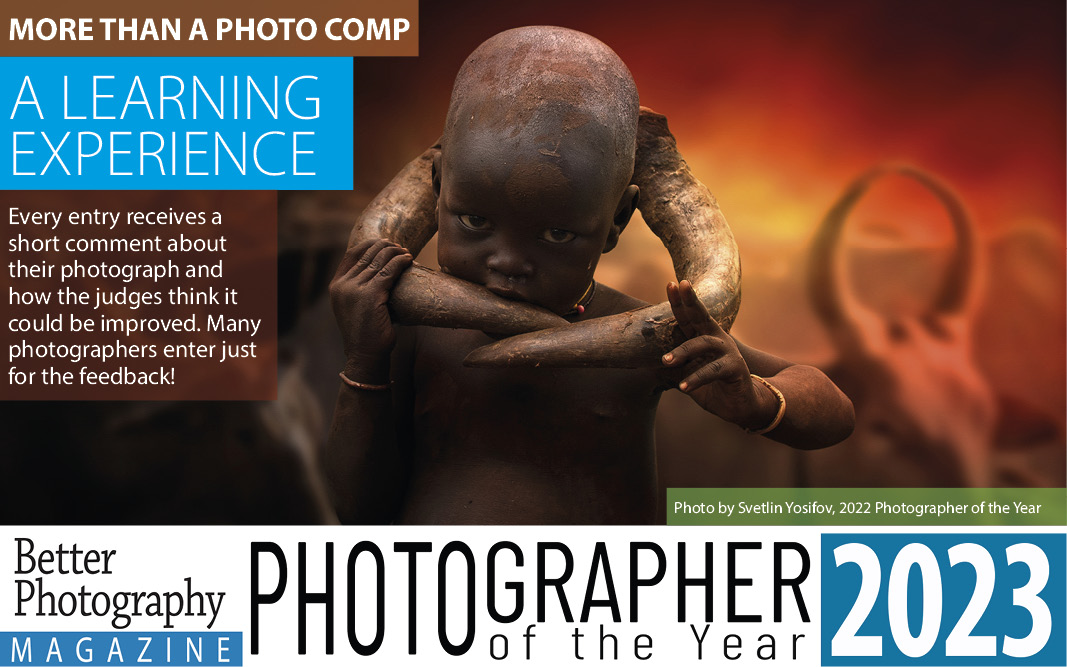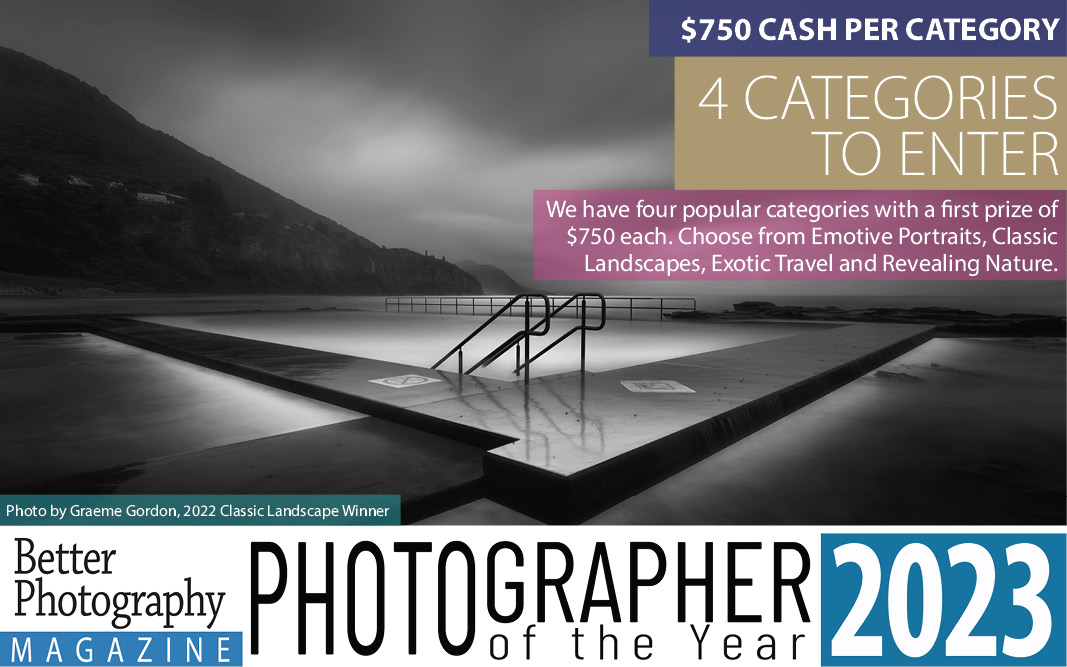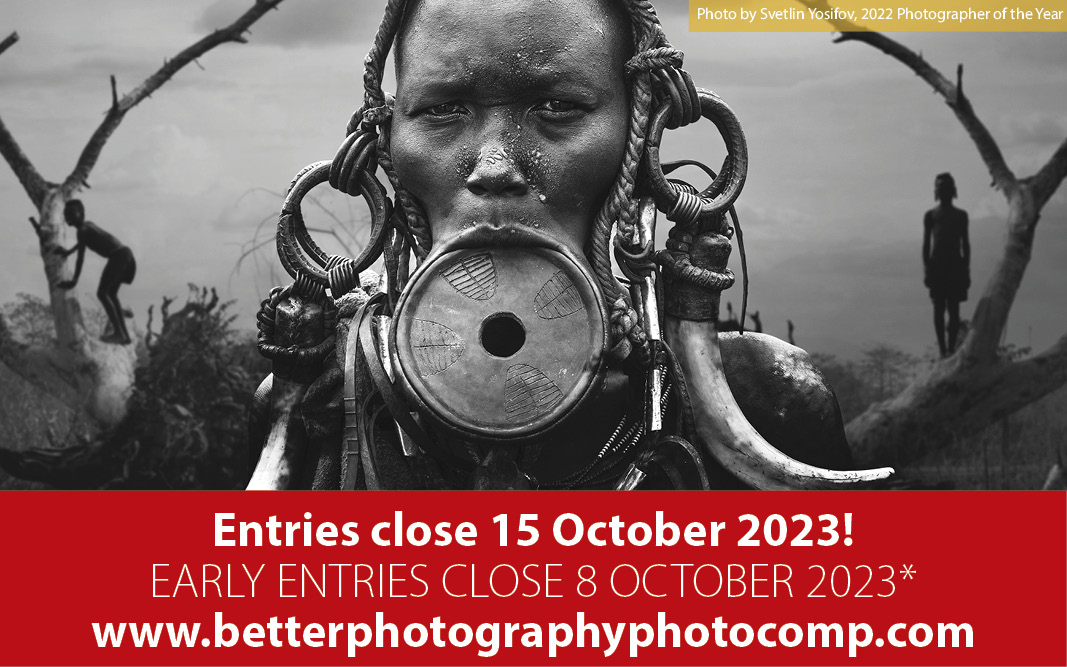 Peter Eastway FAIPP HonFAIPP HonFNZIPP APPL GMPhotogII MNZIPP
Editor and Publisher
Why did you receive this email? You are registered on the Better Photography website.
Unsubscribe: If you'd like to unsubscribe, click the link here to visit our unsubscribe page: Unsubscribe me, please!