The [Almost] Weekly Newsletter
Common or Uncommon Subjects For Photo Competitions?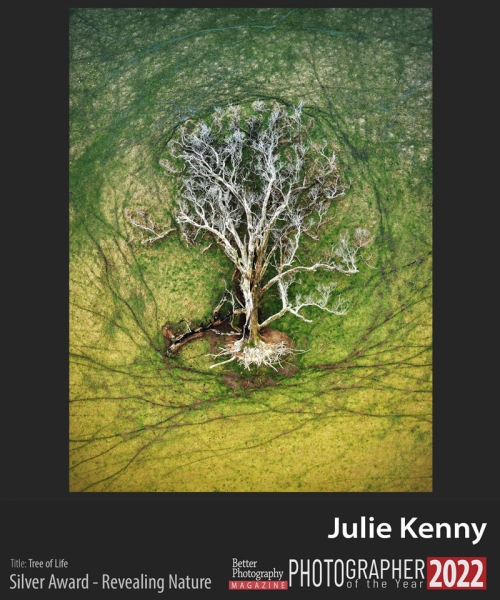 What type of photographs impress the judges? That depends on who the judges are, what the judges do, and where they live and travel.
Quite a few years ago now, I was showing two audio visual presentations. One depicted the hill towns of Italy and France; the other concentrated on outback Australia.
When I showed the presentations to Australian audiences, they loved the Italian hill towns. In comparison, when I showed the presentations to an audience in Italy, they loved the Australian outback best.
Judges are the same. Photographs of unusual or special subjects which are not generally seen will have more appeal than the commonplace. This is human nature.
Of course, something that is unusual for you may be common for the judge - and you simply can't know everything about the judge. Similarly, a photograph of the commonplace presented in a different or special way can astound the judge, simply because it is so common.
Confused? When you're looking through your photographs to enter, if you have a choice between two images, pick the one that has a point of difference. An African nature shot will probably outscore an Australian one because we have Australian judges. On the other hand, if the Australian shot is simply perfect, it won't matter where it was taken.
Entries into the 2023 Better Photography Photographer of the Year Awards are now open. There is a $5000 cash prize pool, entries can win Gold, Silver or Bronze awards and every entry receives a judge's comment to assist them improve. Early entries close 8 October and final entries on 15 October 2023. For more details and to enter, visit www.betterphotographyphotocomp.com now!
PHOTO TOURS AND WORKSHOPS
WITH PETER EASTWAY & FRIENDS
SPIRIT OF ANTARCTICA - 9-20 JANUARY 2024
ANTARCTICA, SOUTH GEORGIA, SANDWICH IS 19 JAN - 10 FEB 2024
BHUTAN & LADAKH 8 - 25 APRIL 2024
NAROOMA, NSW - 6-10 MAY 2024
SHARK BAY, WA - 28 MAY-1 JUNE 2024
KENYA WILDLIFE TOUR - 18 JUNE - 1 JULY 2024
UGANDA PHOTO TOUR - 2-13 JULY 2024
MIDDLEHURST - 5-11 AUGUST 2024
MIDDLEHURST - PHASE ONE - 14-20 AUGUST 2024
ARKAROOLA - 13-21 SEPTEMBER 2024
ANTARCTICA, SOUTH GEORGIA - 16 MARCH - 4 APRIL 2025
Details at www.betterphotography.com/workshop-seminars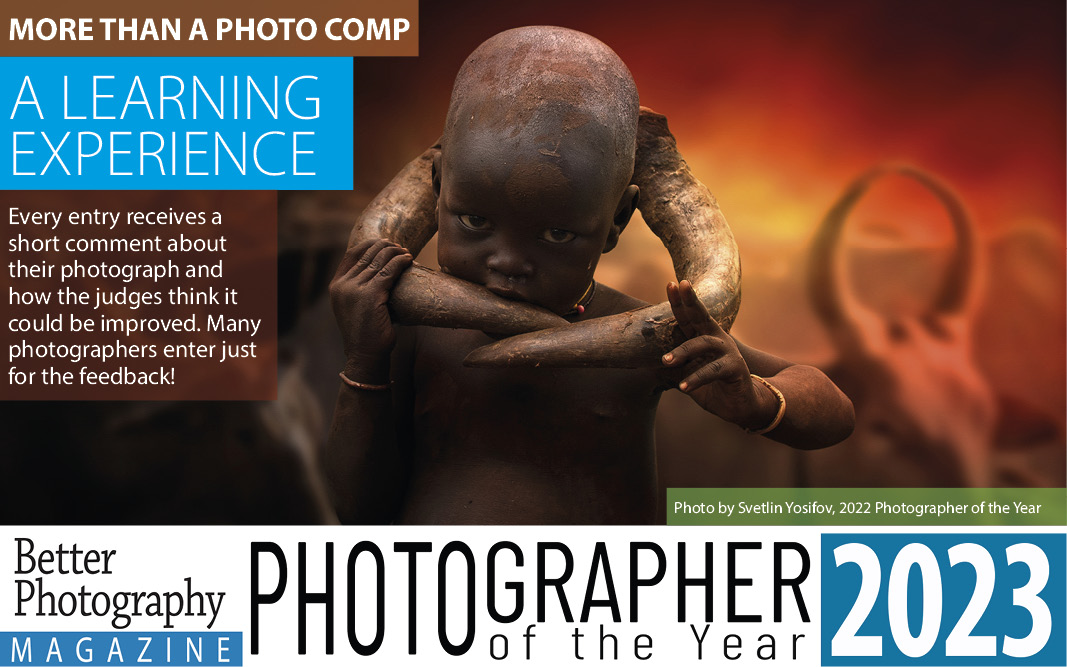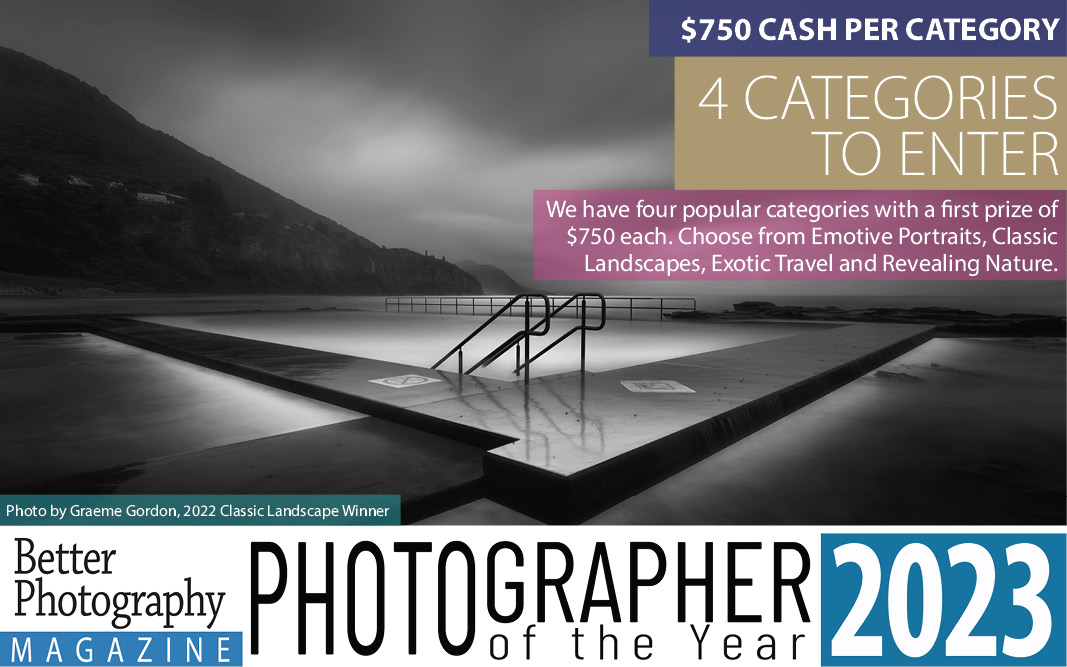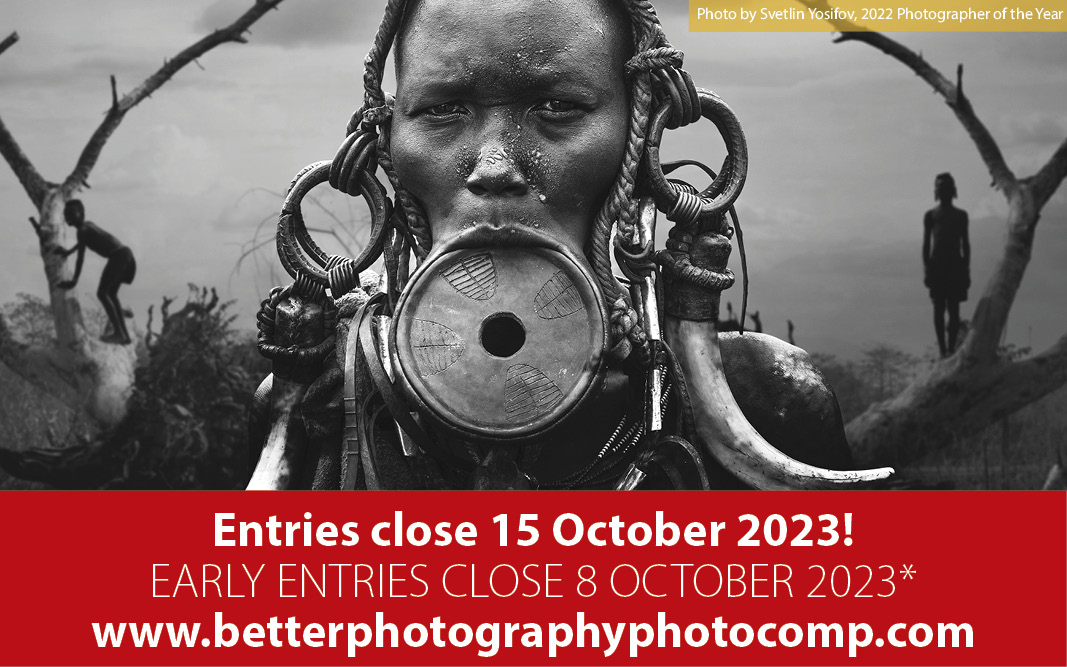 Peter Eastway FAIPP HonFAIPP HonFNZIPP APPL GMPhotogII MNZIPP
Editor and Publisher
Why did you receive this email? You are registered on the Better Photography website.
Unsubscribe: If you'd like to unsubscribe, click the link here to visit our unsubscribe page: Unsubscribe me, please!