The [Almost] Weekly Newsletter
Technique and Subject Matter for Competitions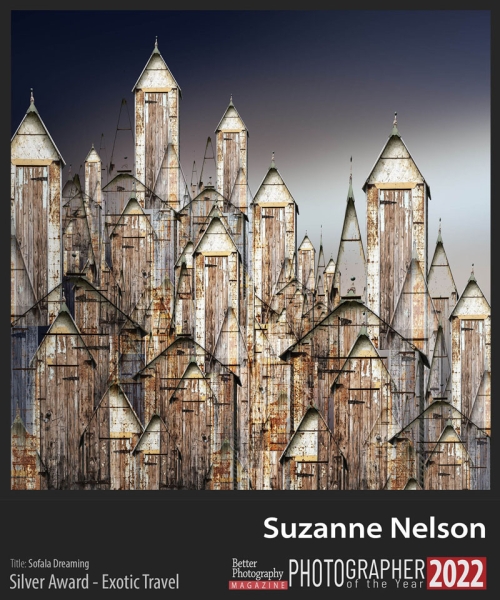 Choosing a winning image in a photography competition is part science, part experience and part emotion. As a judge, the first thing you look for is technique. While there can be exceptions when another aspect of the photograph is just so good that you can ignore technique, for the bulk of entries, technique is important.
Technique covers everything from camera handling skills to presentation of the final image. Is the photograph in focus, is it correctly exposed, has appropriate tonality been used during post-production? People complain that you can't just enter a straight photo without post-production and win a competition, and to some extent this is correct. At the very least, post-production allows us to refine the tonality  - darken down the sky, lighten up the face - and if we ignore these possibilities, the photograph may look unfinished. Mind you, it was no different in the 'old days' - successful entrants would have a 'custom print' created where these minor but important adjustments were made by a skilled darkroom technician.
To win a photo competition, you have to ensure the technique is invisible. Viewers want to look at the subject matter, not the handiwork making the image.
A lot of entrants research photographs on the internet or in books and create their own version. There's nothing wrong with this (as long as it is not a direct copy, in which case it's plagiarism and illegal), but don't expect the judges to be awed by your brilliance if your subject is commonplace or similar to a photo that won an award the previous year. It is very hard for a photograph of the Sydney Opera House to win a photography competition - unless it is presented in a new and unique way.
Most competitions have a number of entries that appear to be inspired by winning entries from the year before. This is good practice for photographers wishing to improve their skills, but to be a competition winner, you have to jump out ahead. You can't be following the herd, you have to lead it.
Good photography judges have a lot of experience. By experience, I mean exposure to lots and lots of images - paintings, films, photography. On the plus side, that experience means they won't hand out as many awards to 'copy images'. On the negative side, experience can mean they have particular likes and dislikes, which can flavour how they judge a competition. And that's why it's important for a competition to have three or even five judges, so you get a cross-section of flavours.
So, good technique and something that is either new or incredibly well done is a great start, and then it comes down to emotion. I don't know how to explain this, but at the end of a judging process, a number of photographs will rise to the top. Anyone of those images could be the winner depending on how judges respond emotionally. And having an image which is full of emotion is a good way to influence the judges.
However, you can't tell how a judge will respond, not with certainty, and hence my advice is not to aim to win a competition, rather to be in the top twenty percent of entrants. Then, if you enter enough competitions, you're very likely to take out a major prize - eventually.
Entries into the 2023 Better Photography Photographer of the Year Awards are now open. There is a $5000 cash prize pool, entries can win Gold, Silver or Bronze awards and every entry receives a judge's comment to assist them improve. Early entries close 8 October and final entries on 15 October 2023. For more details and to enter, visit www.betterphotographyphotocomp.com now!
PHOTO TOURS AND WORKSHOPS
WITH PETER EASTWAY & FRIENDS
SPIRIT OF ANTARCTICA - 9-20 JANUARY 2024
ANTARCTICA, SOUTH GEORGIA, SANDWICH IS 19 JAN - 10 FEB 2024
BHUTAN & LADAKH 8 - 25 APRIL 2024
NAROOMA, NSW - 6-10 MAY 2024
SHARK BAY, WA - 28 MAY-1 JUNE 2024
KENYA WILDLIFE TOUR - 18 JUNE - 1 JULY 2024
UGANDA PHOTO TOUR - 2-13 JULY 2024
MIDDLEHURST - 5-11 AUGUST 2024
MIDDLEHURST - PHASE ONE - 14-20 AUGUST 2024
ARKAROOLA - 13-21 SEPTEMBER 2024
ANTARCTICA, SOUTH GEORGIA - 16 MARCH - 4 APRIL 2025
Details at www.betterphotography.com/workshop-seminars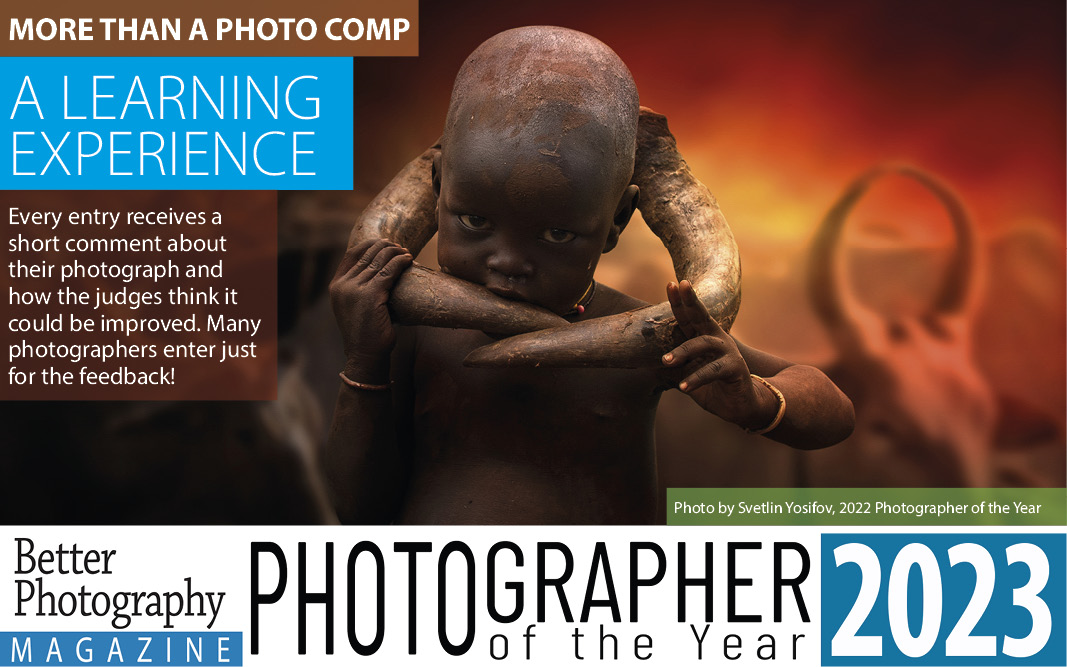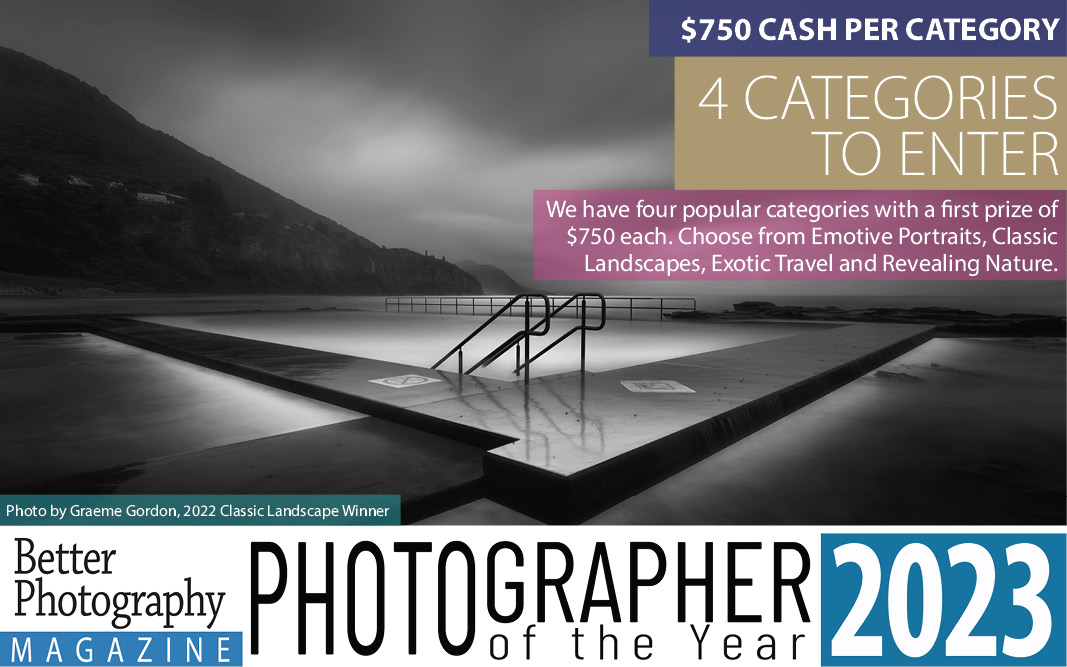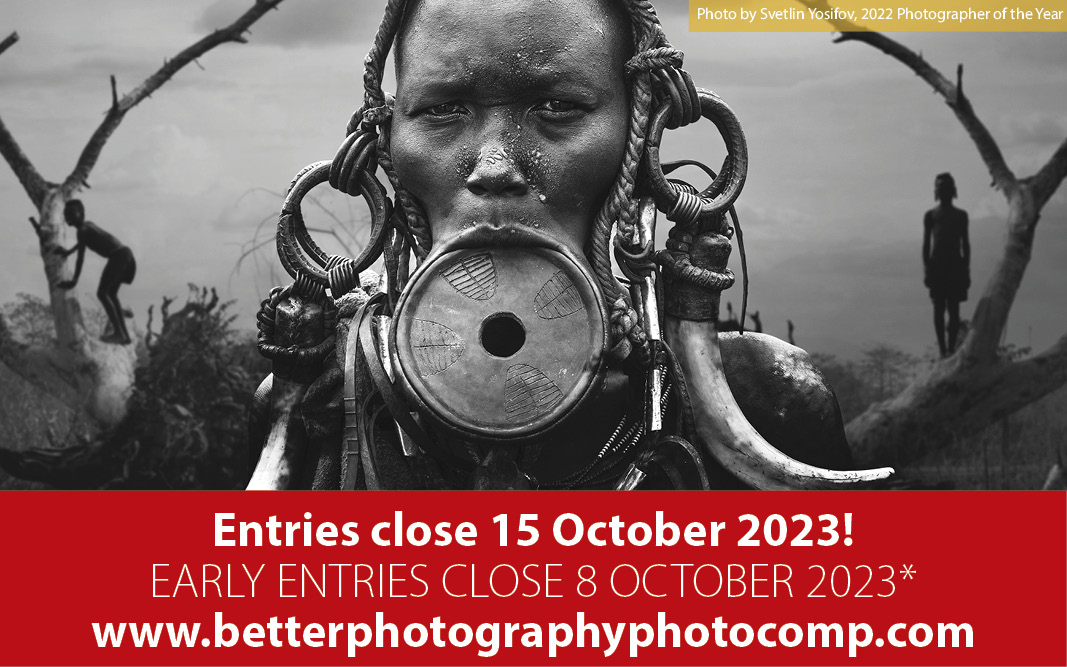 Peter Eastway FAIPP HonFAIPP HonFNZIPP APPL GMPhotogII MNZIPP
Editor and Publisher
Why did you receive this email? You are registered on the Better Photography website.
Unsubscribe: If you'd like to unsubscribe, click the link here to visit our unsubscribe page: Unsubscribe me, please!