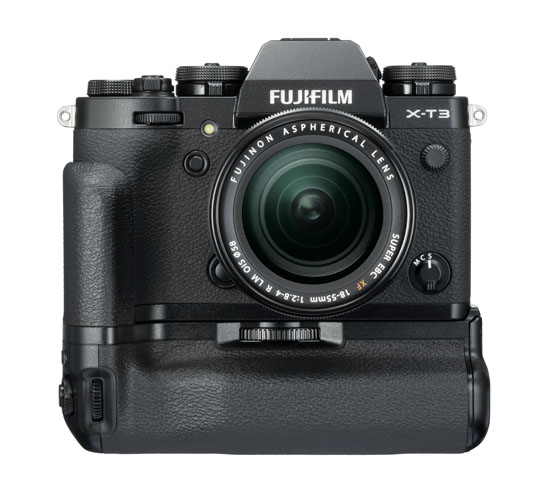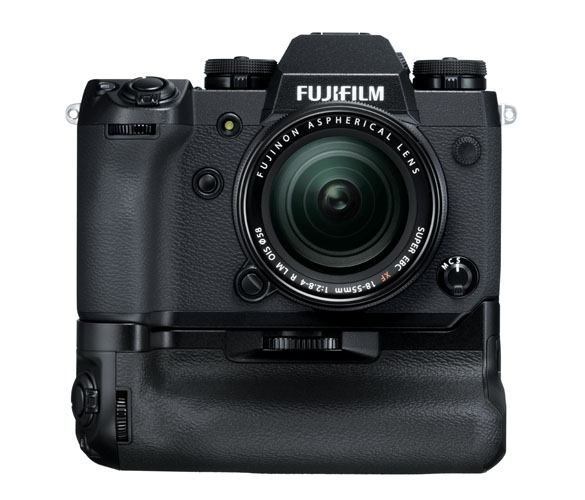 Fujifilm X-T3 or Fujifilm X-H1: Which one is right for you,
or do you need them both?
Two Cameras with Different Strengths
What to do, what to do? With the Fujifilm X-T3 announced, it's time to upgrade from the X-T2, but where does the X-H1 fit into the equation? There are still some features on the X-H1 that don't appear on the X-T3, yet the X-T3 is simply superlative when it comes to autofocus speed and high-end video specs.
Revisiting the X-H1
The 24-megapixel is ideal for both stills and video. It offers all the essential video modes, and then some more, such as a 1080/120P high-speed video mode (1/2, 1/4 and 1/5 speed slow motion) for recording spectacular slow-motion footage, F-log4 SD card recording which aids smooth workflow, a DCI 4K shooting mode (4096×2160), a 400% dynamic range setting (approximately 12 stops), 200 Mbps high bit rate recording, a high sound quality internal microphone (24- bit/48 kHz) and verbal time codes.
Whether shooting stills in low light or with a long telephoto, or shooting video at any time, the camera needs to be kept as still as possible to avoid shake and movement. And many of us don't want to be tied to a tripod, so the solution is image stabilisation.
And this is what the X-H1's new in-body image stabilisation (IBIS) system achieves.
Fujifilm already offers image stabilisation in some of its lenses, but by incorporating image stabilisation into the camera body itself, now all its lenses are effectively stabilised whether or not they have their own stabilisation on board.
The new IBIS system works with three axial accelerometers, three axial Gyro sensors, and a specially developed dual-processor. Combined, this achieves a high speed of approximately 10,000 calculations per second. The 5-axis image stabilisation works in tandem with all XF and XC lenses, even offering up to 5.5 stops of image stabilisation when the camera is used with XF lenses that don't include optical image stabilisation.
Major improvements have been made to the AF-C (continuous autofocus) performance while operating the zoom, ideal when shooting sports and other scenarios where the subjects move unpredictably. And there are 91 focus points (which can be subdivided up to 325 points) covering 50% (side to side) and 75% (top to bottom) of the frame, so it is easier to keep your subject within the autofocus area.
However, when it comes to autofocus, the X-T3 is even better!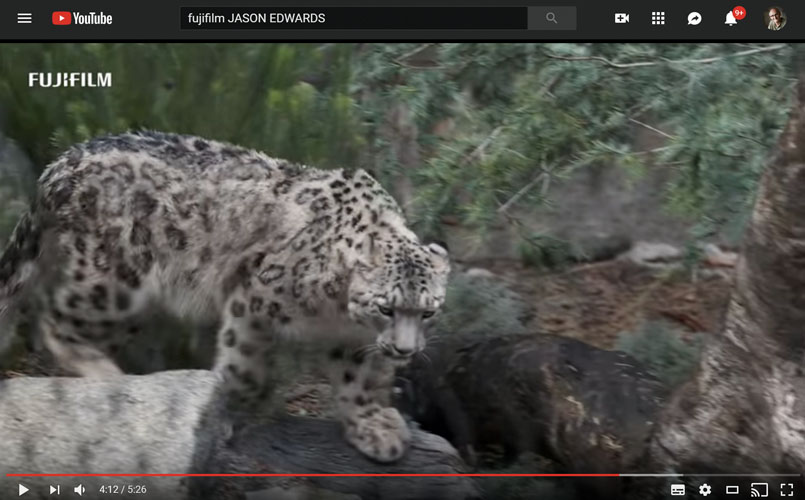 View Jason Edwards X-H1 video at: https://youtu.be/jO-XQM7kbzg
Superb AF in the X-T3
Where the X-T3 takes a significant step forward is in autofocus. The X-Trans CMOS-4 has 2.16 million phase detection pixels, more than four times that of current models, increasing the phase detection AF area to the entire frame (almost 100%).
The low-light phase detection autofocus limit has also been extended by around two stops from -1EV to -3EV, making it possible to more accurately focus in low-light conditions.
Furthermore, the X-Processor 4's high processing speed and improved phase detection algorithm means the camera refocuses (AF) and meters (AE) 1.5 times more frequently than previous models and that's a game changer for the X-T3.
However, the X-T3 does not have inbody stabilisation like the X-H1. So if you're using your camera hand-held, it's not an easy decision to make, even with the X-T3's video improvements.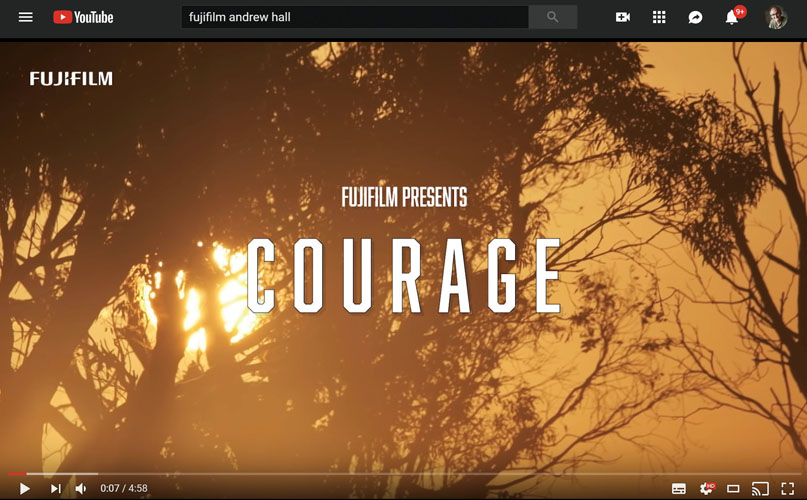 View Andrew Hall's X-H1 video at: https://youtu.be/AdlL4bRVh8o
Better Video on X-T3
For video producers, the new X-T3 features 4K/60P 4:2:0 10-bit internal SD card recording, as well as 4K/60P 4:2:2 10-bit HDMI output, which can be filmed at the same time. Supported video formats include the widely used H.264/MPEG-4 AVC as well as H.265/ HEVC for greater data compression.
We asked Megan Lewis for her thoughts on which camera to choose.
Megan is typical of a professional photographer who is now a video director as well. She is not only a Fujifilm X-Photographer, she also shoots the Fujifilm Global videos for Australia found on Youtube (see the latest three links above).
"Having just put together two X-H1 videos on Andrew Hall and Jason Edwards, and the latest X-T3 video on Nicole Emanuel, I think I understand how the two cameras can work together," Megan explained.
"To my mind, the X-T3 is the perfect stills camera. It has lots of autofocus points all over the image area and the autofocus speed is lightning fast. It's a beautiful camera to use and if you're happy to put it on a gimble or a tripod, it's great as a video camera as well.
"However, for the types of productions I shoot, I need a camera I can hand-hold with stabilisation and that's where the X-H1 comes in.
"With the X-H1, I don't have to use a tripod, I don't have to mount the camera on a gimble, I can just pick it up and record – and for my type of work, that's incredibly useful.
"A cameraman who has been using locked off tripods all his life won't think twice about mounting the X-T3, but if you're someone like me who finds setting up a tripod incredibly annoying, the X-H1 is the better solution."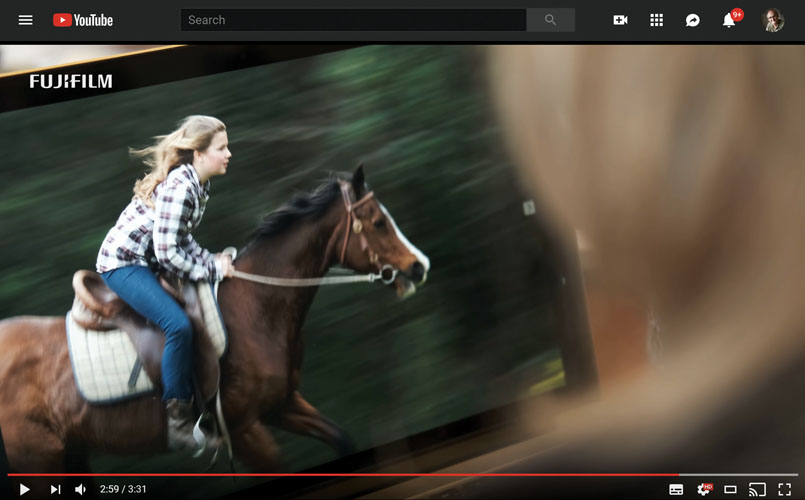 View Nicole Emanuel's X-T3 video at: https://youtu.be/Z_afze65jxo
Megan says that for typical productions these days, it is usual to have two cameras. While one camera may be locked off on a tripod, she needs a camera she can handhold, to shoot the subject from different angles, or focus on the hands or whatever the subjects are doing. It adds variety and polish to the production.
"And this is where the X-H1 comes in. It's my ideal video camera, so the way I see it working is you put the X-T3 on a tripod, then you grab the X-H1 which gives you the freedom to capture everything else and the special interest shots.
"No matter how you look at it, the X-H1 is a remarkably good stills camera. Many photographers are shooting landscapes and portraits, so they don't necessarily need blindingly fast autofocus as found on the X-T3. But they may need in-body stabilisation!
"I guess the point I'm making is that most photographers take two cameras on a job which means they always have a backup. So, if you want the advantages of both cameras, doesn't it make sense to have one of each?"
For more information, visit your local Fujifilm retailer or check out the Fujifilm website: www.fujifilm.com.au