THE ORIGINAL FUJIFILM X-Pro was aimed squarely at photojournalists and documentary photographers who needed a small camera and, importantly for them, an optical viewfinder like the rangefinder cameras of old. The benefit of the optical viewfinder was that you could see what was happening just outside the image area, allowing you to better anticipate the 'decisive moment'.
However, unlike the old film cameras, the X-Pro was fully digital, so the Fujifilm engineers introduced a hybrid viewfinder design, giving you an electronic viewfinder (EVF) as well. It's a feature that Fujifilm continues with its latest X-Pro3 and to switch between the two viewfinders, you simply flick a lever.
The EVF now uses a high-resolution 3.69-million-dot organic EL panel with a maximum luminance of 1500cd/m2 and better contrast, making it possible to display more detail, even in shadows and highlights. A Smoothness priority mode has been added to the EVF's display options, providing smooth vision equivalent to approximately 200 fps for a minimal sense of residual imaging and is designed for tracking a fast-moving subject.
And don't forget the Electronic Range Finder function, in which a small EVF window is displayed within the optical viewfinder. The small EVF shows an enlargement of the focusing area, allowing you to ensure you have precise focus.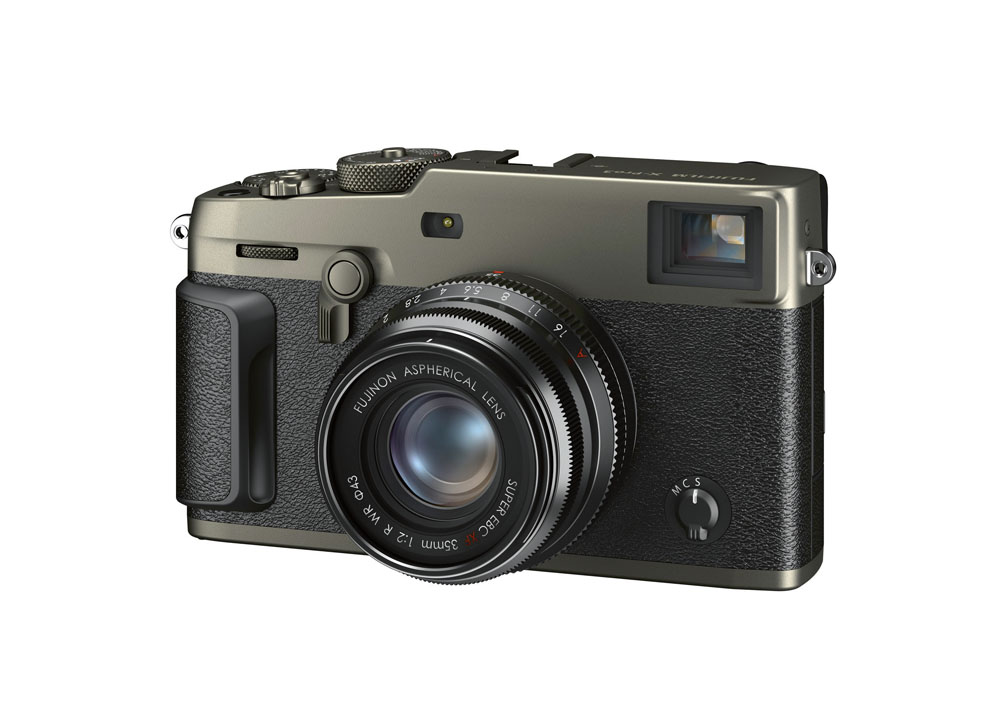 Fujifilm X-Pro3 with DR Black finish
The X-Pro3 is Fujifilm's first digital camera with an exterior made of titanium, making it lightweight, strong and resistant to corrosion. The internal framework of the camera body is made of highly rigid magnesium alloy and the exterior is sealed in 70 places for dust and water resistance. And for the fashion conscious, there are three colour variations. 'Black' uses Fujifilm's quality coating 'for a dignified appearance', while the 'DR Black' and 'DR Silver' have a surfacehardening technology called Duratect™ applied, so your camera may never scratch or grow old!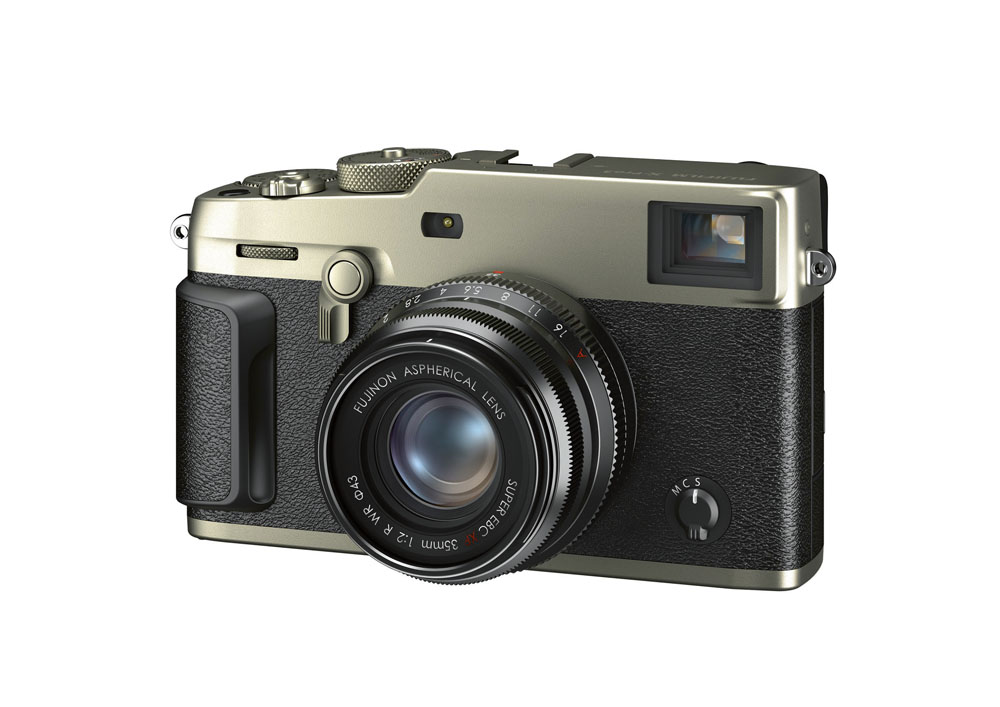 Fujifilm X-Pro3 with DR Silver finish
On the back of the camera, street photographers will love the fact that the X-Pro3 now features a 1.62-million-dot tilting touch-screen LCD monitor. It can be flipped approximately 180 degrees, allowing you to shoot from high to low angles.
There's also a 1.28-inch colour Memory LCD monitor on the back, where we used to slip the end of the film box on old film cameras, but now it's a new feature that displays shooting settings regardless of whether the camera is turned on or not. The screen can be set in the 'Classic' mode for displaying the film simulation mode selected, using the packaging icon of the corresponding photo film, or the 'Standard' mode for displaying shutter speed, aperture and other shooting settings.
Inside, the X-Pro3 is equipped with a back-illuminated 26.1-megapixel X-Trans CMOS 4 sensor and the X-Processor 4 highspeed image processing engine, which are fourth-generation devices that are already found on the Fujifilm X-T3 and X-T30. The camera is capable of autofocus in very dim conditions (at a minimum luminance of -6 EV, which is close to pitch darkness), while an HDR Shooting function combines multiple images of different exposure levels to create a single image which Fujifilm claims is free of highlight or shadow clipping.
And we mustn't forget improvements to the multiple exposure functions, combining up to nine images taken with different framing or at different times, into a multi-layered collage. You can choose how the multiple exposures are combined, applying Additive, Average, Comparative Bright or Comparative Dark mode as the exposure setting for images to be layered together.
Other improvements include choosing the number of icons to be displayed in the quick access menu (you can select from 4, 8, 12 or 16) and the X-Pro3 is equipped with a USB Type-C port (USB3.1 Gen1), enabling wired charging of the camera's battery (just in case you're caught without the standard mains charger). 
For more information, visit www.fujifilm-x.com.au/en-au