A FUJIFILM/BETTER PHOTOGRAPHY PROMOTION
Many Different Things
Explains Michael Coyne, "the new 50-megapixel, large format Fujifilm GFX50s II is a camera that's capable of doing it all". As a photojournalist and documentary photographer, few have as many publishing credits as Michael: Newsweek, Life, Time, National Geographic Magazine, New York Times, Sports Illustrated, Smithsonian, German Geo, French Geo, Paris Match, Madame La Figaro, London Observe Magazine, London Independent Magazine, Travel Holiday and Vogue. He's also been published in 13 photo books (including three cookbooks) and his work has been exhibited all around the globe.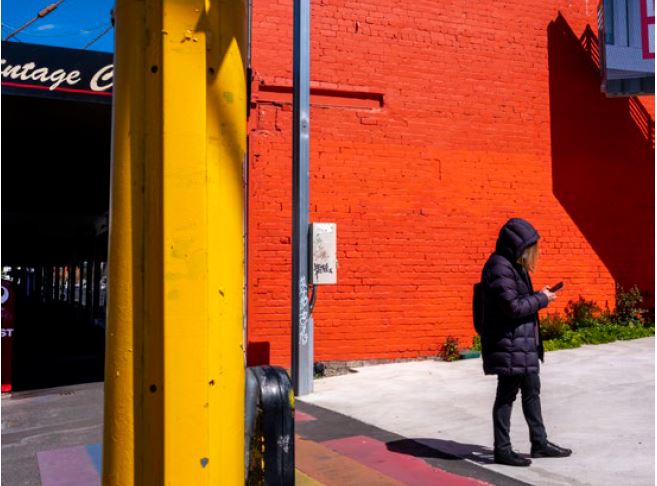 All photos by Michael Coyne. Photographed with Fujifilm's GFX50s II during COVID lockdown in Melbourne, Australia. Walks from home were allowed and naturally Michael took his camera with him – no laws were broken in the making of this article!
A Testing Challenge
So when Michael suggests the new Fujifilm GFX50s II is many different things, he's talking from a position of extensive experience, but even his credentials made it challenging for him to fully review the new camera while living in Melbourne and under COVID lockdown!
"We're allowed to walk for exercise," explained Michael, "so I did a lot of walking. In fact, I kept walking up and down the streets, in different weather, to different locations and so I was able to test the new camera's capabilities in many different ways.
"Interestingly, on one of my walks, two men came up to me and said what an amazing looking camera I was working with.
"Although as a documentary photographer, I don't usually want my camera to stand out, there's no doubt the Fujifilm GFX50s II looks fabulous.
"It exhibits a real beauty in its design, but it also feels incredibly comfortable in the hand and it's very easy to use."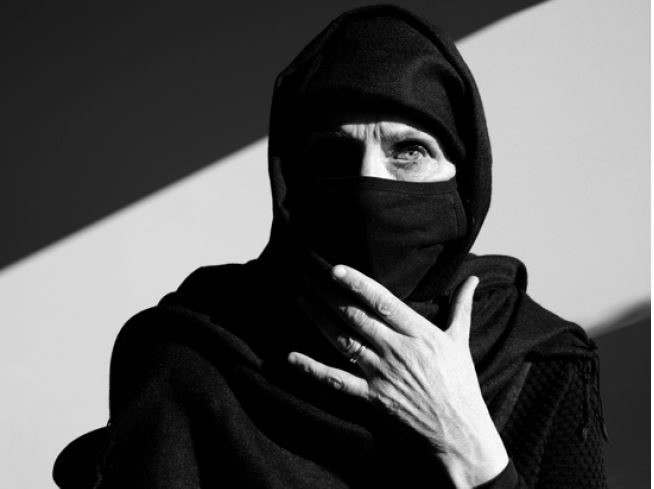 Useful LCD Screen
"One of the features I really like is the LCD screen on the top panel. It shows me at a glance exactly what my settings are and that's really helpful. For the way I work, I have the display set for ISO and shutter speed.
"And the resulting 50-megapixel files? Straight out of the camera, the colour is great and you couldn't ask for better in terms of clarity and sharpness. And as a lot of my work is done in low light, the high ISO settings are really useful and having image stabilisation means I can drop down to slower shutter speeds, confident the images will be sharp."
Which leads Michael to postulate about who would enjoy using the GFX50s II.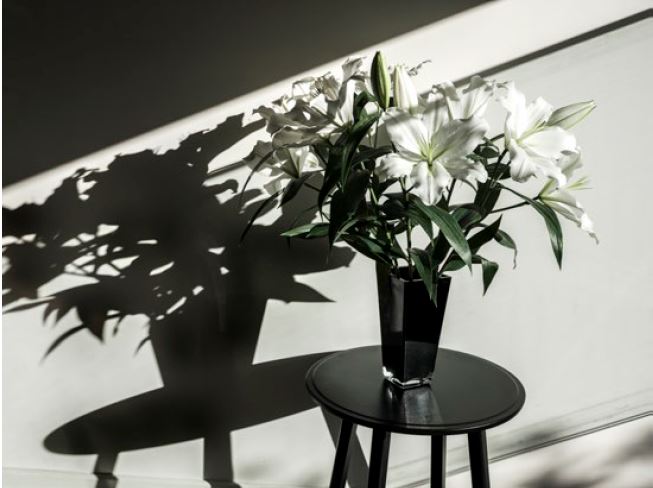 Many Different Things
"The short answer is everyone because it can do so many different things easily.
"For instance, let's imagine you have a travel shoot through Chiapas in southern Mexico…"
Michael was obviously feeling the effects of an extended COVID lockdown, but as you'll read, his observations about using the new camera make complete sense.
"To start with, the camera will need to work on the street – perhaps covering the All Saints Day proceedings. It will be visually energetic, everyone is celebrating and having a great time, so there's lots of colour and a perfect opportunity to photograph people at their best.
"You will need a camera like the GFX50s II that can capture all the action with fast, accurate autofocus. A responsive shutter and image stabilisation will really help in the evening when the light drops.
"The next day, you could take a trip to nearby Mayan ruins and now you're shooting architecture, so you need super sharp lenses and lots of pixels to carefully record all texture and detail.
"Finally, there's the Sumidero Canyon with its vast canyon and waterfalls, but it can be very challenging with strong light.
"However, with the Fujifilm GFX50s II's high dynamic range, you're capable of retaining details from the brightest highlights to the deepest shadows, also with plenty of pixels for a high resolution result.
"That's why I think Fujifilm's GFX50s II is many different things, because even with three completely different shooting projects, the camera will function perfectly."
Small Size and Weight
"And I keep coming back to its relatively small size and weight for a large format camera. The GFX50S II isn't something I don't want to carry with me like a lot of larger cameras used to be."
As a Fujifilm X Photographer and ambassador, Michael says he's very impressed with the new battery which is rated for 440 shots.
"I think that was one of the challenges with earlier Fujifilm X-series cameras, but now with the new battery technology, I don't need to be carrying lots of spares with me.
"And working with the larger f ile sizes is very exciting – the vibrancy of the colour and the detail in your subject all seem to pop out. And if I found myself needing to crop the image, well, there are plenty of pixels to play with."
We asked Michael how the photo of flowers (above) came about, an uncharacteristic subject for a photographer used to travelling the world.
He confessed, "While I was mulling over what I could photograph with the new camera, I found myself looking at these flowers, watching how they changed as the sun moved position.
"So I waited for the sun to rise a little more and through patience – and a little lockdown desperation – came up with this still life, further showing the camera's versatility.
"When I took the photo, I chose one of the camera's many film-simulation modes, Eterna Bleach Bypass, which is somewhere between colour and black and white – and it just worked.
"Like all photographers, we're often put in positions where we have to make the most of the situation and the tools we have.
That's why, if I could only have one camera, it would be the new Fujifilm GFX50s II because it can simply do it all."
For more information on the Fujifilm GFX50s II, visit https://fujifilm-x.com/ en-au/products/cameras/gfx50s-ii