EIZO HAS RECENTLY written a blog suggesting how to work out which of its many monitors you should buy – and because we're so passionate about good quality monitors, we thought we'd share an edited version with you.
Most readers know about the importance of a good quality monitor in your workflow, whether for screen or print. Some of your friends may have even mentioned the benefits of using an EIZO monitor. And so now you've made the decision and you are in the market for a professional monitor: which one?
Let's begin by working out who you are and then we'll suggest a monitor. Which of the following statements best explains your intent?
1. I'm not a pro, but I want something decent. Enough with the cheap, 'off the shelf' monitors.
When starting out, it is normal to spend countless hours in front of your monitor. While you might be happy with your results, have you stopped to think of the damage you're doing to your eyes? Yes, eye strain from too much time in front of a monitor can be a real problem.
That's why the 27-Inch EIZO FlexScan EV2780 ($1595) is a great choice. It's not a professional graphics monitor, but with an impressive 14-bit colour palette, this sRGB monitor is certainly more advanced than the 'off the shelf' options.
The EV2780 is designed for minimal power consumption and is focused on reducing eye fatigue, using EIZO's EcoView technologies. With a linear tonal range and a 2K QHD native resolution, this monitor has everything you need to get some great edits done – without ruining your vision.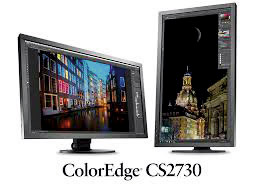 2. I'm starting out as a photographer.
As you take your first steps into the creative arena, first impressions count. And the first images you edit (or print) bear testament to your work. As important as a great camera is, the right photography monitor can make a massive difference to your output.
The 24-inch CS2420 ($1345) or the 27-inch CS2730 ($1880) are the best entry-level photography monitors money can buy. The IPS panels on both models reproduce 99% of the Adobe RGB colour space. In addition, the monitors come bundled with EIZO's patented colour management software, ColorNavigator 7, allowing you to calibrate your monitor yourself for consistent and accurate colours.
When the DisplayPort or HDMI inputs are used, the CS monitors offer 10-bit display from a 16-bit look-up table. In other words, the monitors can show more than one billion colours simultaneously!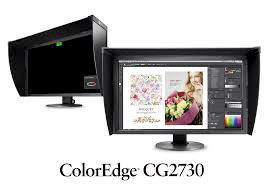 3. I've been image retouching for a while now. It's time to step up my game.
There are two options for you in this space – the ColorEdge CG2420 (24-inch at $2395) and the CG2730 (27-inch at $3075).
The CG2420 was rated 10/10 by Color Management Guide, and rightfully so. With a pixel resolution of 1920x1200, the CG2420 has an anti-reflective coating for superb rendering of images and gradients, ensuring you see the subtlest of details – accurately. Plus, its True Black display will future-proof you for video work, should you decide to diversify.
Digital Arts Online gave the CG2730 five stars. Its standout features are 99% Adobe98 colour space, a massive 16-bit colour palette and plenty of screen real estate.
Both monitors come complete with the EIZO hood and a built-in calibration device – in fact you can schedule automatic calibrations. This means you get optimal colour reproduction and image consistency all the time. Best of all, brightness, chromaticity and tone all stabilise in less than three minutes!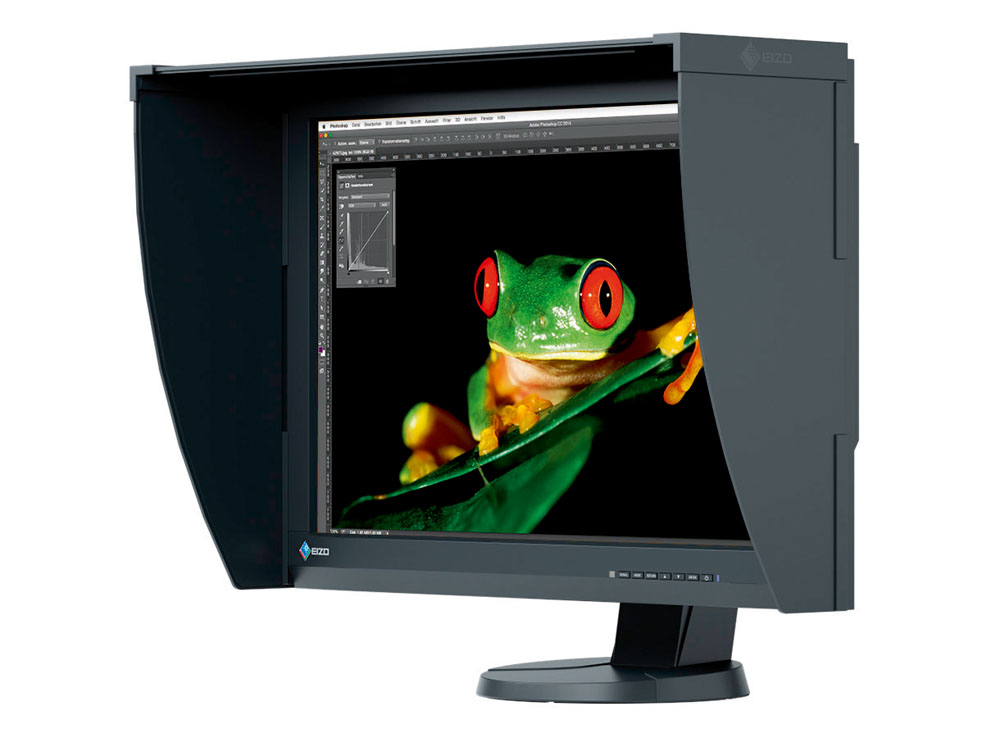 4. My video / photography monitor needs to be the best.
The flagship 'all-in-one" ColorEdge CG-X range covers all the creative worlds: professional video, photography and print. For instance, the ColorEdge CG279X comes equipped with HDR curves, a higher end self-calibration sensor and an ambient light hood. It covers 99% of the Adobe RGB gamut and gives users the best-in-class colour, consistency and clarity. There's also a 24" version, the CG247X ($2750).
If you're looking for a true DCI 4K monitor to boost your postproduction work, look no further than the 31-inch ColorEdge CG319X ($6785). Equipped with HLG and the PQ HDR gamma modes, the wide colour gamut means the images it displays are faithful to the file, whether subtle or saturated. The 31-inch display's high contrast ratio produces true blacks that are otherwise difficult if not impossible to display on a typical LCD monitor. You'll now be able to appreciate the utmost in detail from your high-resolution images, to an extent that standard monitors simply cannot compete with.
Visit www.eizo-apac.com/blog/which-eizo-monitor
Prices from www.kayellaustralia.com.au