A special Wacom/Better Photography Promotion
Is the way you're currently working slowing you down? Wacom's Intuos Pro Small is here to help! By Peter Eastway.
Using a pen and tablet system for your photo editing will hugely improve your workflow, your productivity and your creativity, but which one is best for you?
While it might be small, it's probably exactly the right size for photographers. As you can see in the photo above, the Wacom Intuos Pro Small tablet is around the size of an A4 sheet of paper – or the page of this magazine.
It measures 320x208x12 mm, so it's very thin on your desk and doesn't take up much real estate. Plus you can use both your fingers and/or the pen to drive it and there are some buttons and a touch ring as well, which means you can operate your software without a keyboard if you wish.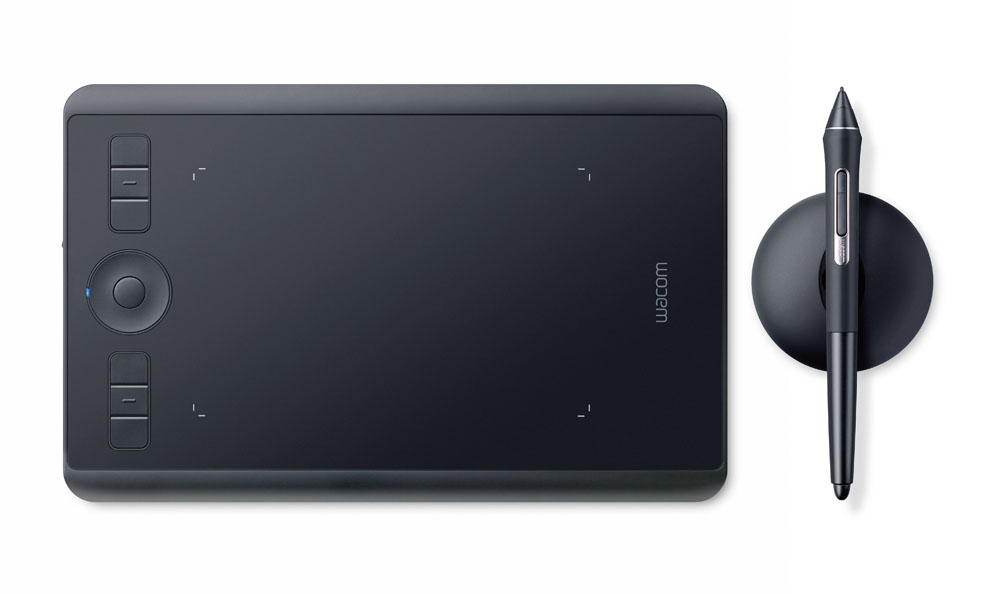 The Wacom Intuos Pro Small is compatible with both Mac and Windows computers and while it will happily sit at home or in the studio on your desk, it's also small enough to take with you on a trip.
The tablet and Wacom Pro Pen 2 give you 8192 levels of pen pressure sensitivity, so the size of your brush can be adjusted simply by changing the pressure with which you press down on the tablet – and this is one of the keys to the Wacom Intuos Pro's success as a creative tool.
When travelling, or even at your desk at home, there are several controls and features on the Wacom Intuos Pro that canstreamline the way you interact with your software, such as Photoshop.
The Wacom Intuos Pro comes with the Wacom Desktop Centre, a powerful app that (among other things) lets you set up the six ExpressKey™ buttons and the Touch Ring.
These keys can be customised to do different things on a program by program basis. For example, my top ExpressKey™ adds a curves adjustment layer in Photoshop, but it chooses the Selection tool when InDesign is open.
There are six ExpressKey™ buttons on the Wacom Intuos Pro Small.
An ExpressKey™ essentially replaces a single or multiple keystroke on a keyboard. Photoshop, Lightroom and Capture One all offer keyboard shortcuts and these shortcuts can be set to the six ExpressKeys™ on the Wacom Intuos Pro Small. And in Photoshop, you can create actions which are assigned to a keystroke, which in turn can be applied to an ExpressKey™, so this becomes a very powerful productivity tool – you can save lots of time when it's all set up!
In the Desktop Centre, after selecting the program you're working with (say Photoshop) and the ExpressKey™ menu, click on the drop down box associated with the ExpressKey™ you want to program and select Keystroke – a further dialog box will allow you to set the keystroke and also to type a description for what it does.
The description is useful, especially in touch mode when it will show up in an on-screen dialog to remind you what each of the keys has been set to do!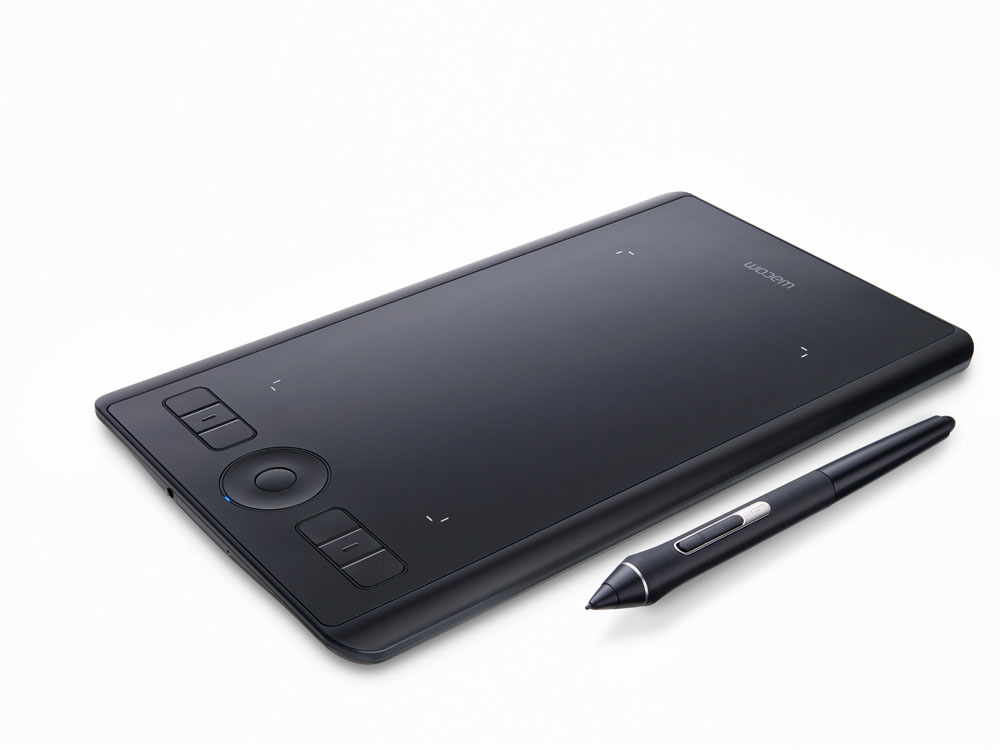 You can also customise the Touch Ring in a similar way, except you might as well choose a tool that will benefit from the 'ring' component.
For instance, on the Wacom Intuos Pro Small, setting 'brush size' as one of the Touch Ring options makes a lot of sense because you can increase or decrease the brush size by tracing your finger around the ring, one way or the other.
So far so good, but you might find that you need more controls than there are ExpressKeys™. Instead of using the keyboard, you can set up Wacom's onscreen panels and radial menus.
For instance, when a radial menu is opened, an eight segment circle appears on screen and by clicking on one of the segments with your pen, you activate the keystroke or action.
The trick is to keep at least one of your ExpressKeys™ free to open a radial menu or one of the panels. Similarly, when you are designing the radial menu or panel, you can leave one of the segments free to open up a second radial menu or another panel. Or you can have different radial menus and panels assigned to different ExpressKeys™ – there are lots of options.
It's this range of different on-screen menus that is the secret to Wacom's keyboardless power: you can assign as many different functions as you like to a range of different on-screen menus and take complete control.
All without a keyboard. Or a mouse!
So, without any hesitation, we recommend you replace your mouse with a pen for Photoshop, Lightroom and Capture One (and similar programs). Then, as you become comfortable with the pen, we're sure you'll use the TouchRing to change the size of your brushes and it won't be long before you also find a use for those ExpressKeys™ too!
For more information, visit www.wacom. com/en-au. And to purchase a Wacom Intuos Pro Small, visit the Wacom eStore at buywacom.com.au/, or selected retailers.
10% OFF For Better Photography Readers. Use this coupon code in the Wacom eStore BETTERPHOTO10