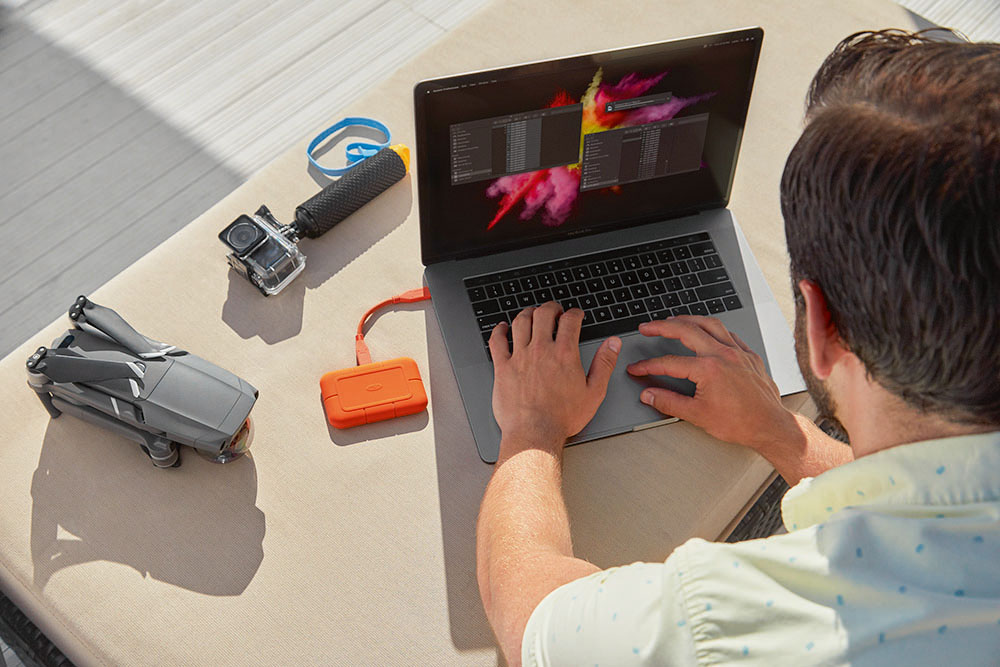 Small, Fast, High Capacity
A Special LaCie/Better Photography Promotion
While our image files are getting bigger, LaCie's Rugged drives are getting physically smaller. Check out the latest Rugged SSD drives – with up to 2TB capacity!
There's no doubt that while image quality is increasing, the average size of our cameras is getting smaller.
In fact, almost everything electronic is being reduced in terms of size and weight, which for most of us, is a good thing.
And it's especially good for photographers and video producers who have lots of data to store and protect because now we can take smaller drives out on location – or more drives if we choose.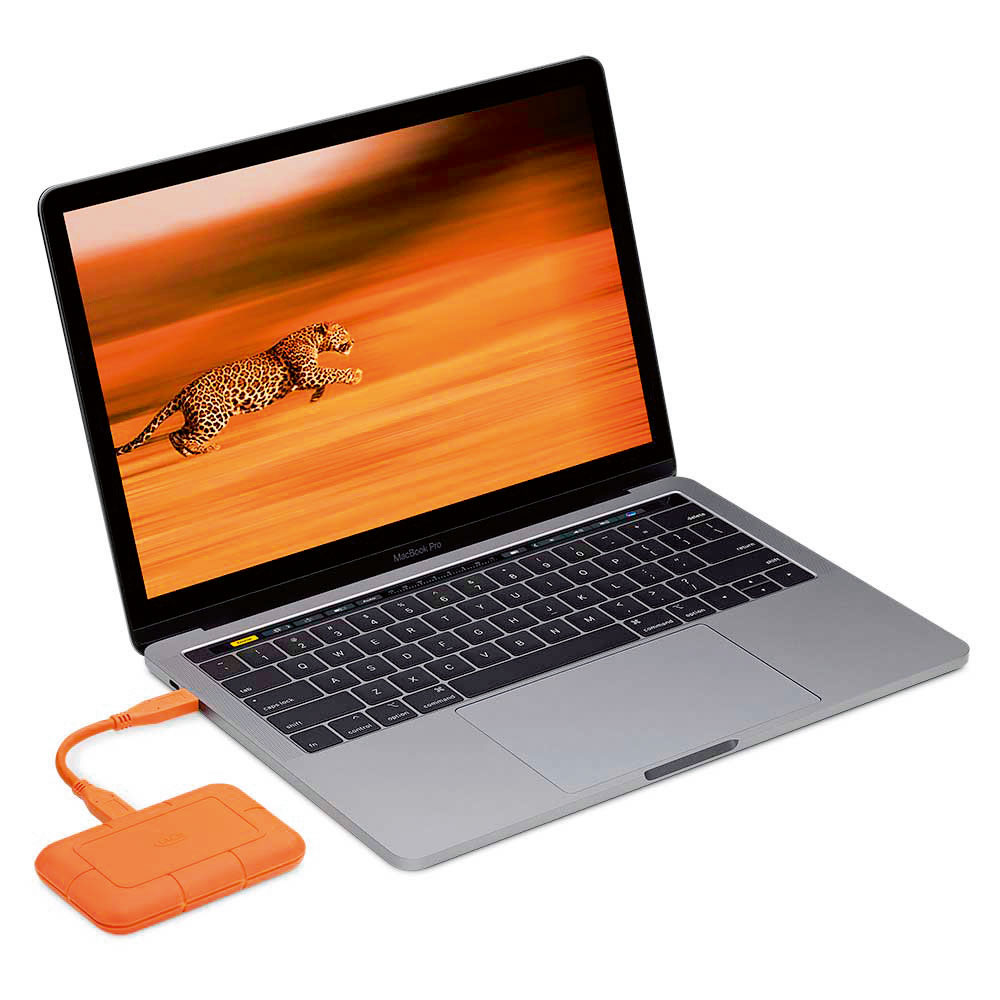 Use the LaCie Rugged SSD to expand your computer's storage space – with no loss of performance.
Portable drives like LaCie's Rugged range are mainly used out on location, away from our home or studio computers.
Very often, our portable computers run out of space on their hard drives, so we need additional storage, just to keep all our image files together.
However, as we well know, one copy of our files is never enough and while some of us have sufficient camera storage cards to last an entire project without being overwritten, most of us are recycling storage cards which means we need at least a second copy of all the image files we've taken.
So that's at least two drives and since some of us are especially cautious, a third drive isn't out of the question.
This explains why we're seeing photographers with three Rugged drives out on location – and video producers with many more!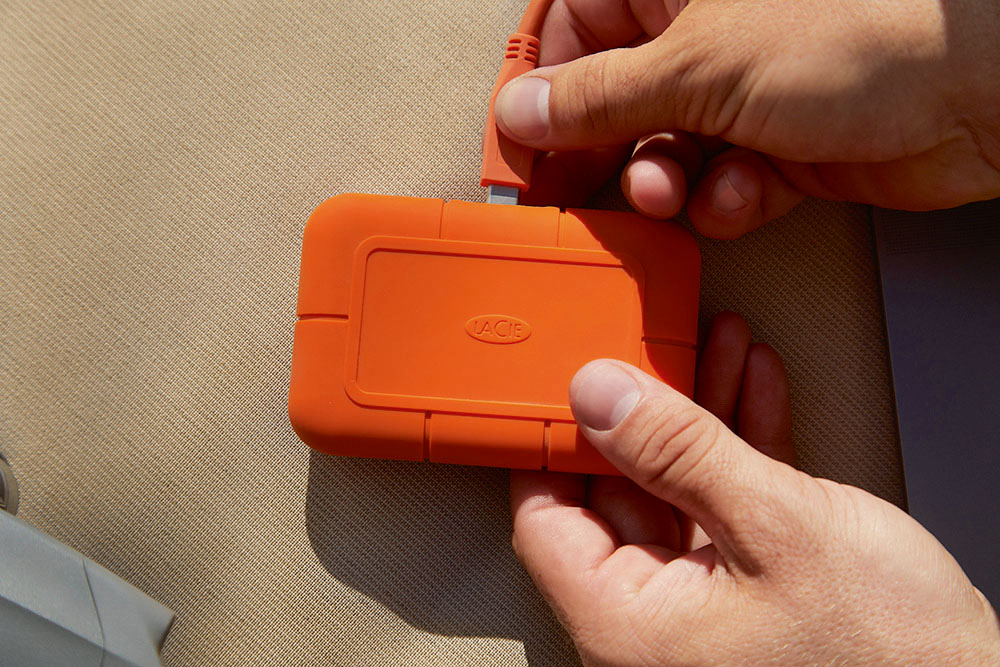 Attaching the LaCie Rugged SSD is as simple as plugging in the USB-C connector. USB 3
cable is also supplied.
Now, the original Rugged drives were not large by any measure, but their protective orange jacket and robust design did make them larger than drives designed for office duties only. It was a small price to pay because, let's face it, photographers and video producers visit some pretty inhospitable places and even in quieter locales, the hurlyburly of the shoot can mean equipment isn't looked after as carefully as it could be.
Having built-in protection is what has made the Rugged range of external hard drives so popular because photographers and video producers know what it's really like!
So, what if you could have three small Rugged drives which didn't take up much more space than one of the original Rugged drives?
Well, now you can! The new Rugged SSD drive is around one-third the size of the originals, but still offers a strong protective case in that famous, bright orange colour!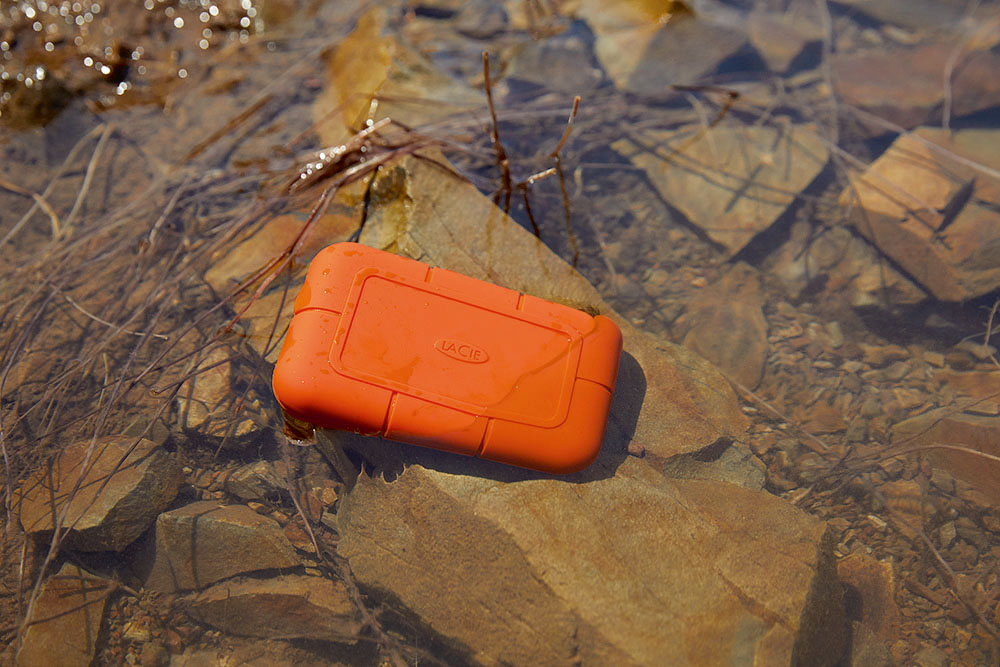 We don't recommend you do this, but it's nice to know how rugged the Rugged SSD
really is (it's rated IP67 waterproof)!
The LaCie Rugged SSD isn't just an external storage unit, it can be as fast if not faster than the internal hard drive on your computer! It's high performance of up to 1000MB/s means you don't need to keep current data on your laptop's main drive. Its also the easiest way to expand your existing laptop – simply plug the LaCie Rugged SSD drive into your laptop via the USB-C connector.
The hand-held Rugged SSD provides plenty of capacity (you can choose between 500GB, 1TB and 2TB) and, like all members of the next-generation Rugged family, it is rated IP67 for water resistance, three-metre drop tolerance, and two-ton car crush resistance.
The Rugged SSD also comes with Seagate's five-year limited warranty and Rescue Data Recovery Services plan for added piece of mind, as well as a one-month complimentary membership to Adobe® Creative Cloud® All Apps Plan.
The Rugged SSD NVMe drives are compatible with both Mac and Windows computers, come with both USB-C and USB 3.0 cables, and weigh just 130 grams.
If you want peace of mind out on location, these are the new hallmark drives for the photographic and video production industries.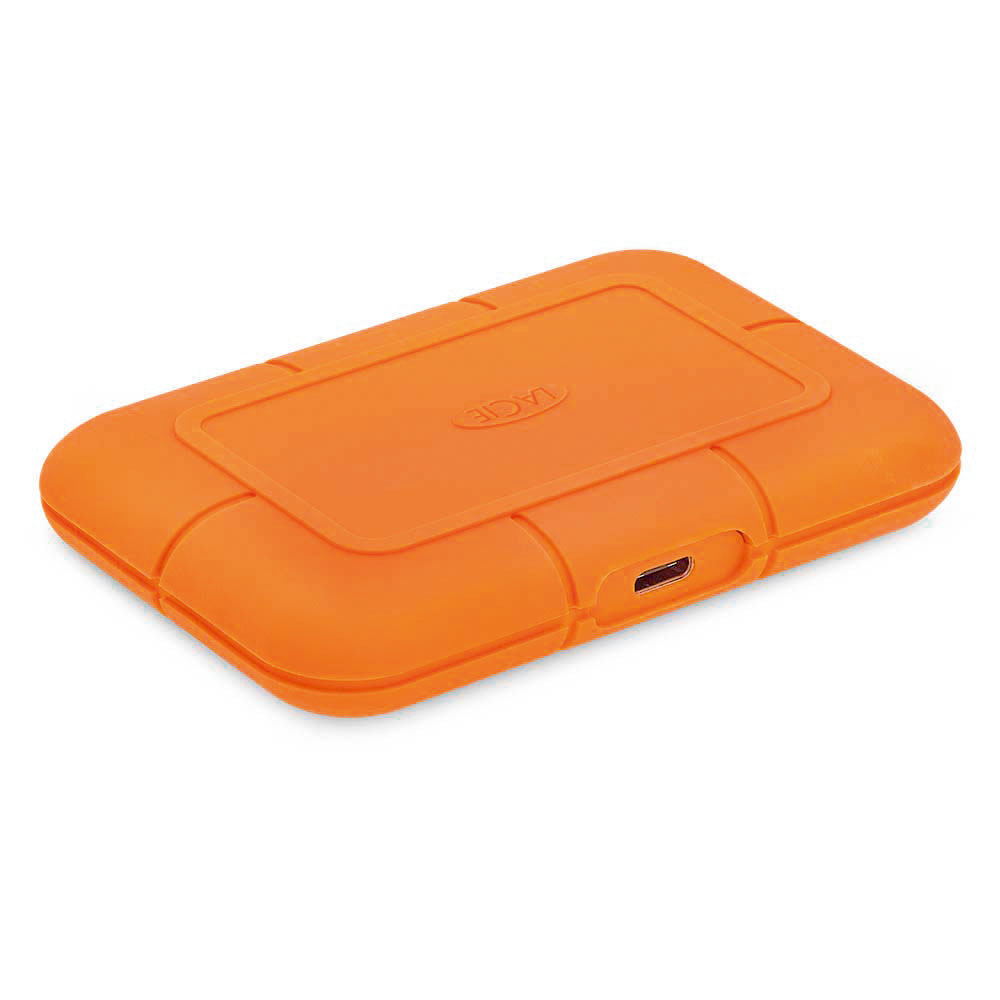 LaCie's Rugged SSD – small and light, but super fast and powerful!
For more information, visit www.lacie.com/as/en/, a specialist photo supplier or better computer suppliers Australia-wide.