Equipment Etc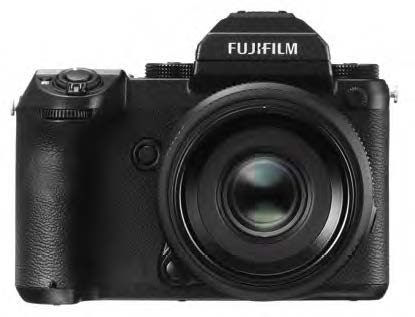 Fujifilm has changed the world of photography with the introduction of a small, medium format camera system featuring a sensational 50-megapixel sensor. For many years, pundits have been wondering how long before manufacturers moved medium format into the 21st Century with a truly mirrorless design, something that worked and behaved like a street camera, but was equally at home in the studio tethered to a computer.
And it's no small investment to bring out a new system because in addition to the camera body, you need a range of lenses.
X-Series Goes Medium Format
Since the introduction of the X100 in 2011, Fujifilm has strived to achieve the world's highest level of image quality with its X Series of cameras. The latest and the most advanced addition is the medium-format mirrorless camera, GFX.
The new camera incorporates a large 43.8x32.9 mm CMOS sensor with an effective pixel count of 51.4 million, delivering superior sharpness and image quality that will satisfy professional photographers shooting commercial, fashion or fine art landscapes.
And Australian photography icon Gary Heery agrees.
"To be chosen by Fujifilm to represent its new GFX medium format camera is a great honour because I think Fujifilm is much admired for its recent cameras. The X-Series has intoxicated a lot of people with its retro-design and the clever way the cameras feel and work, so in the back of my mind, I was always expecting the GFX to be a killer camera.
"And the GFX is fantastic!
"Although the pre-production camera I used to take these photographs was still in the development stage, it performed beautifully.
"For me, the staggering difference between it and a DSLR was the image on the rear screen. With many cameras, I struggle to see if the shot is really sharp or not on the LCD screen – I'm never convinced – but the screen on the GFX is seriously good. You immediately know if you have a good, crisp shot."
Of course, it's not only about the image on the rear screen. Inside, the GFX uses a new X Processor Pro imaging processor, which provides Fujifilm's outstanding colour and tonal reproduction.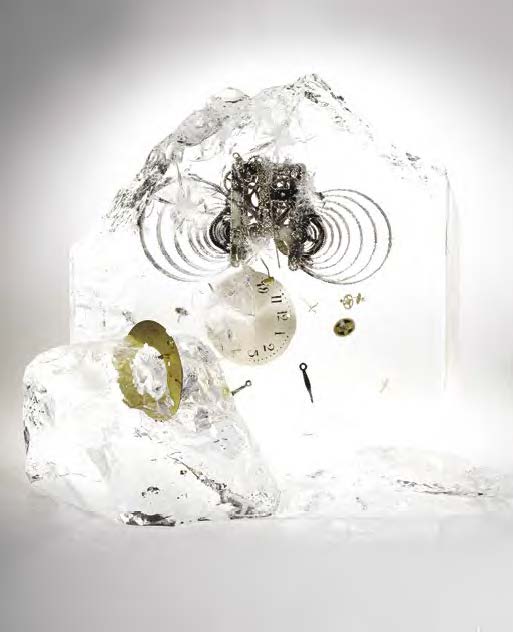 Photographs taken by Gary Heery with the new Fujifilm GFX medium format camera.
According to Gary, "The GFX is fantastic!"
Small and Comfortable
"The JPEGs were so good, I think my clients would be more than happy with them. For instance, if I were shooting editorial, I'd still shoot both JPEGs and raw files, but I am thinking the JPEGs are so beautiful that's all they would need.
The GFX has a huge focusing area and is very fast. I find a lot of other cameras, especially medium format models, are a little tricky to focus. Focus is a major issue for me because I tend to shoot quickly and spontaneously. I don't want to wait for anything – I get impatient – and so any technology that helps here is really useful.
"Even better, the GFX isn't that much bigger than a DSLR. Maybe some of the lenses are a little larger, but with its standard lens and grip, I find the GFX really comfortable to hold and easy to use.
"I think this is what you want in a camera, along with lots of pixels, even if you don't need them all the time. I like to fill the frame, just like when I was shooting 4x5", but if I need to crop or I want to make a big print, it's great to have that 50-megapixel file."
"Compared to conventional medium format digital cameras, the GFX is astonishingly lightweight and compact, and its dust and weather resistant body gives it the durability required for outdoor shoots.
Plus there's a great collection of accessories that meet the needs of photographers, including a vertical battery grip and a rotary adaptor that can rotate the detachable electronic viewfinder to any angle to suit any scene. The camera also supports tethered shooting, which has become an essential part of the professional photographer's workflow, and will be compatible with various raw conversion applications.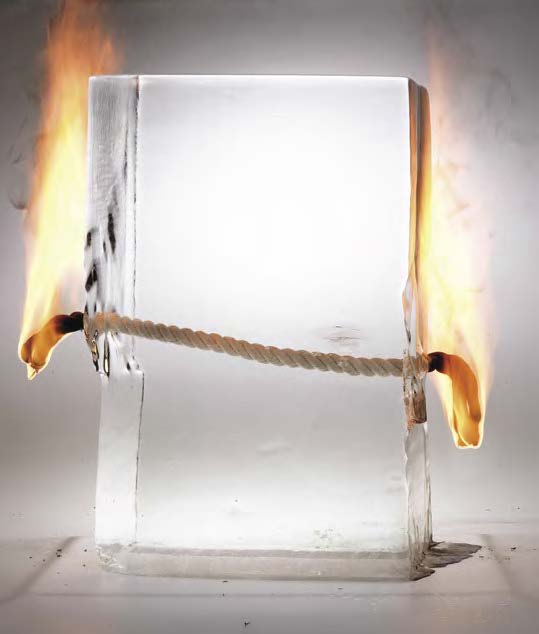 Perfect Project
"Gary's test shoot is the start of a new project for him. "It was the perfect time for Fujifilm to come along because I'm thinking of big prints for these photos. And if you were going to film me putting the new camera through its paces, then this project was going to have it all!"
Gary arranged to have a number of bespoke items frozen in blocks of ice, with a length of rope in one of them extending through both ends. Then he lit the ropes!
"There's a lot going on in these images which is the key to the project, about seeing things you don't normally see.
"There's amazing detail in the bubbles caught in the ice and the smoke from the burning rope is exquisite, so the 50-megapixel sensor on the Fujifilm GFX fitted like a glove for this series."
Of course, the sensor is just part of the story. Equally important are the lenses, featuring the new G Mount with a short flange back distance of just 26.7 mm, a lens design advantage only available to mirrorless camera systems.
The initial lens line-up comprises six lenses; a standard prime GF 63mm f2.8 R WR (equivalent to 50mm in the 35mm format), a wide-angle standard zoom GF 32-64mm f4 R LM WR (equivalent to 25-51mm in the 35mm format), a mid-telephoto macro 1:0.5 GF 120mm f4 Macro R LM OIS WR (equivalent to 95mm in the 35mm format), a fast aperture mid-telephoto GF 110mm f2 R LM WR (equivalent to 87mm in the 35mm format), a super wide GF 23mm f4 R LM WR (equivalent to 18mm in the 35mm format), and a wide GF 45mm f2.8 R WR (equivalent to 35mm in the 35mm format).
"It's not the cheapest camera, but in terms of medium format, it's not out of reach like some of the other brands.This camera is more than capable of doing a big advertising campaign or personal photography on a weekend.
"I've only just started working with the Fujifilm GFX, but it's looking like this will be my go-to camera for just about everything I shoot."
For more information on the Fujifilm GFX, visit http://fujifilm-x.com/gfx/

Or take a trip to your nearest Fujifilm camera supplier.
Article reprinted from a special promotion in Better Photography magazine.