Equipment Etc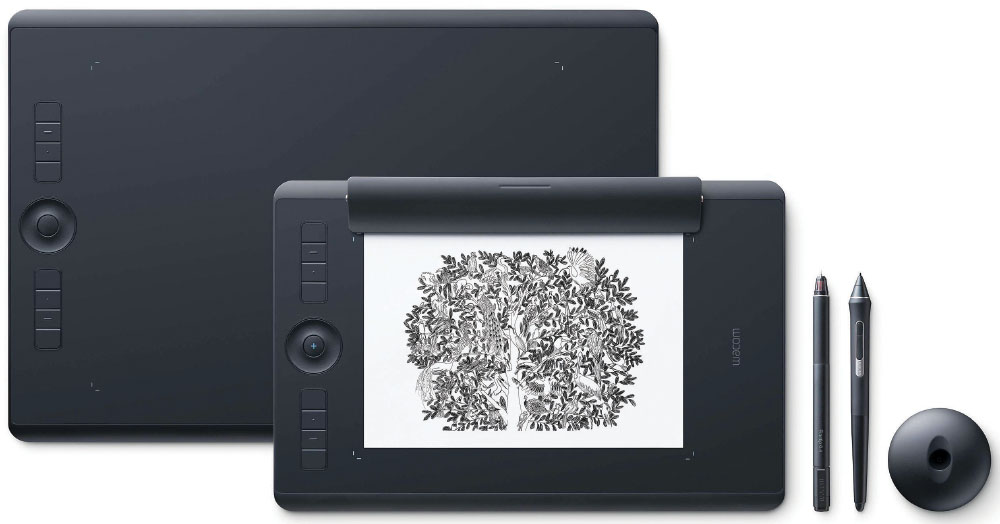 Wacom Intuos Pro Paper Editions

As photography and art merge, the advantages of a pen instead of a mouse become increasingly compelling. For photographers, the main reason we use a pen is so we can draw masks and retouch our images. In comparison to a clunky mouse, a pen and tablet system makes sense, although it does take a little getting used to.
Wacom's latest Intuos Pro comes as standard for photographers, or in a Paper Edition for photographers who also like to draw. The paper edition comes with a clip so you can put some paper on top of the Intuos Pro and draw both physically and digitally. You can draw in ink on your preferred paper with Wacom's 0.4 mm Finetip Pen and the Intuos Pro will capture every stroke in real time – ready to edit in your favorite software. You don't even need to be connected to a computer or the Internet as it will store up to 200 sketches, ready for you to sync using the Wacom Inkspace app.
Of course, most photographers won't need this feature, so what's to like about the new Intuos Pro, standard edition? Importantly, there's a new Wacom Pro Pen 2 with 8192 pen pressure levels, meaning you don't always have to change your brush size in Photoshop or Lightroom, you can just draw a little more lightly - it's very cool. The two larger Intuos Pro M and L units have eight ExpressKeys, just like the MobileStudio Pro, plus built-in Bluetooth connectivity. The smaller Intuos Pro S has six ExpressKeys (it is smaller after all, but there isn't a paper version either) and wireless connectivity via an adapter. You can also plug in the Intuos Pro USB connector if you prefer.
The Wacom Intuos Pro costs from $349 for the Intuos Pro Small up to $769 for the Intuos Pro Large Paper Edition.
Visit buywacom.com.au for more information.