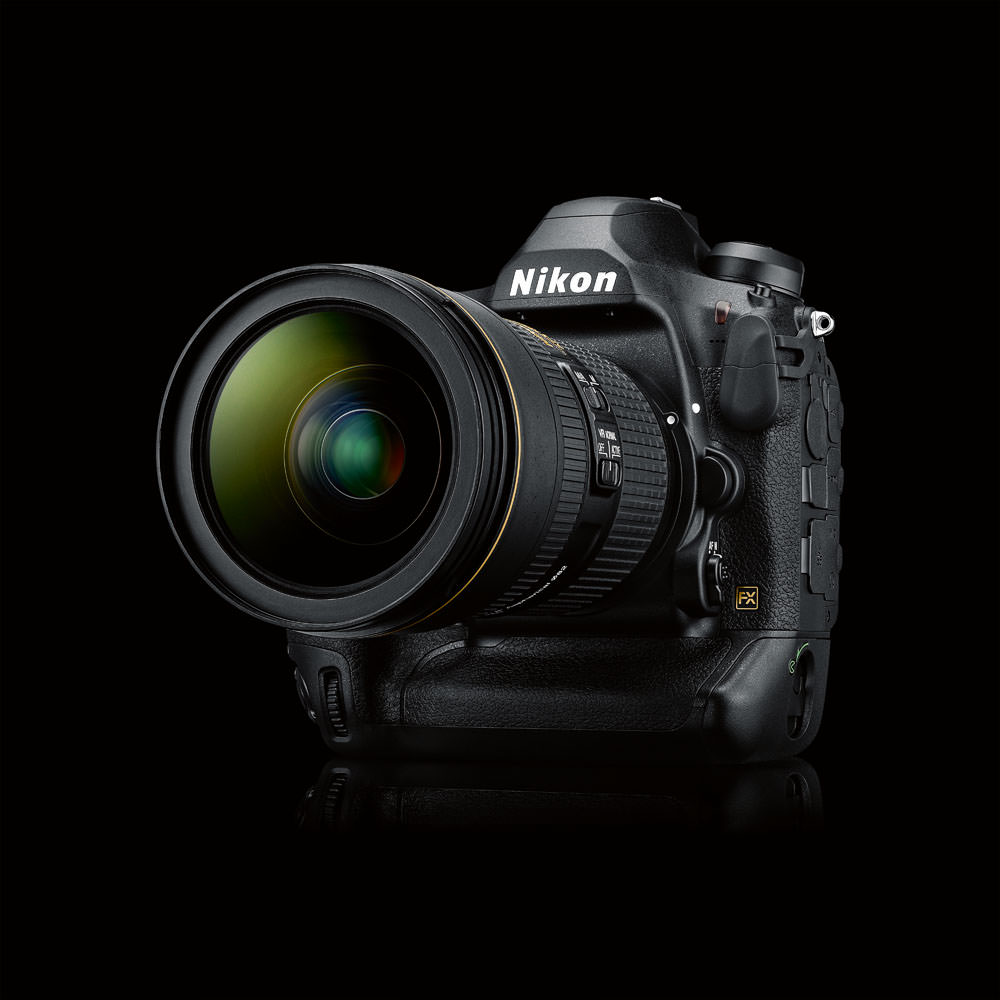 While DSLR camera manufacturers grapple with the mirrorless invasion, according to both Canon and Nikon there's life in the old DSLR design yet! Both have released new 'flagship' cameras in time for the now postponed Olympics in what has become a bit of a tradition: each company trying to out do the other with increasingly sophisticated features.
Last issue, we reviewed Canon's EOS-1Dx Mark III and this issue, Nikon joins the party with its D6. However, don't necessarily expect all the new features to be what you're looking for as a photographer. These cameras are aimed at professional news, sport and wildlife photographers who have very specific job descriptions and don't need much more than a 20-megapixel sensor.
Two features that have probably not improved are size and weight. Will professional cameras ever be small and lightweight? Maybe not for the foreseeable future because the user base is generally very hardy. Many of them lament the small cameras as being too light or flimsy, whereas the Nikon D6 is built to last and last.
So, what's new in the D6? Like Canon, speed seems to be the key word – speed for autofocus, frame rate and delivering photos to publications and websites.
Let's start with the 105-point autofocus system employing sensitive cross-type sensors in a high density arrangement. In dynamic-area AF and 3D-tracking modes, the D6 maintains focus on your subject and lets you follow the action, thanks to improved tracking performance even at a super fast 14 frames per second. If the subject is moving erratically and swiftly, a 'Wide' selection feature in single-point AF and dynamic-area AF modes will keep the subject in focus and avoid focusing on the background.
The Nikon D6 also offers enhanced subject detection and tracking performance, alongside focus priority on a subject's eye when using auto-area AF or 3D-tracking modes. Nikon's Advanced Scene Recognition System is claimed to be a potent combination of a 180K-pixel RGB sensor, the EXPEED 6 image-processing engine and the new dedicated AF engine.
Nikon also suggests that whether at a high-stakes global chess competition or observing a moment of silence at a sporting event, a photojournalist's worst nightmare is taking a picture that interrupts the moment because of a loud click. With the Nikon D6, silent photography is available in Live View mode and you can shoot at up to 10.5 frames per second with auto exposure (AE) tracking.
Out in the field, fast image transfer can be essential so a photographer can immediately deliver images of an athlete reaching the finishing line with a new record time or scoring the goal for the decisive penalty shoot-out. With that in mind, the Nikon D6 delivers approximately 15% quicker communication via wired LAN while inheriting the D5's highly acclaimed 1000BASE-T standard, and communication via built-in Wi-Fi and WT-6 is an option for the wireless LAN. Photographers can also prioritise which images to upload and be transferred first, via Wired LAN and WT- 6/A/B/C. The camera is further supported by the SnapBridge app to help make transferring raw files to smart devices easier.
Other additions to the D6 design include keeping frequently used settings close and easy with touch operation during playback. The settings are easily applied with a flick operation and options include selecting to send a file or protecting it. Other features that further boost post-shooting operations are playback card slot selection, a playback switch between simultaneously-recorded images, filtered playback and image ratings. And if you need to remove lots of pictures in a hurry, a simultaneous deletion feature allows for multiple images to be deleted in one operation.
Interestingly, simultaneous recording of JPEG+JPEG images is possible, so large JPEG files can be kept for editing and another small or medium JPEG can be recorded as a transfer option. That makes lots of sense if you're shooting for both web and press.
For further information, visit https://www.nikon.com.au/en_AU/product/digital-slr-cameras/d6