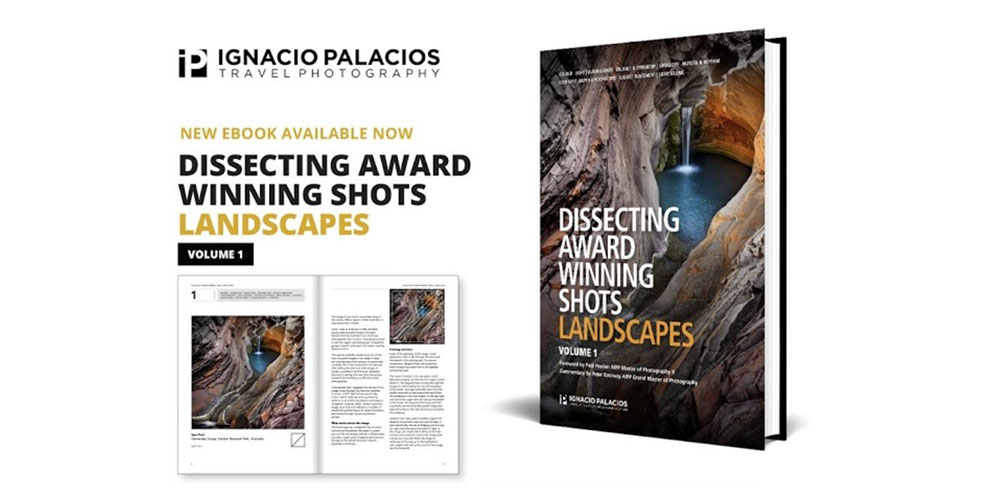 What does it take to create a winning landscape photograph? I wish I knew the exact answer - and then again, I'm quite happy I don't! Life would be pretty boring if you followed a few rules and success was guaranteed!
However, if your aim is to improve your photography, to consistently place in the top 20 percent of a competition's entries and just maybe have a chance at winning a major prize from time to time, then Ignacio Palacios has an eBook for you!
Ignacio and I have taken a couple of photo tours to South American destinations together - and I have written some short comments for the new book as well, so I'm more than happy to help promote it.
Titled Dissecting Award Winning Landscape Photos, the eBook features 20 photos which have won him awards. Each photograph is discussed in detail, looking at the compositional elements that have helped make the image successful. If you're new to composition or you just want to better understand what it is judges are looking at, Ignacio provides some great insights. 
Wrote Ignacio, "I love entering photography competitions and doing well brings genuine excitement. Unfortunately, winning is not a pure science and entering can be just plain disappointing sometimes! Photography is, at its essence, a form of art and as such, the judging process has some very subjective elements to it. Even though there are some consistent qualities to images that do well, winning a competition or receiving an award can ultimately come down to a matter of opinion and personal taste of the judges who are looking at your image at that particular time. Nevertheless, entering my imagery into photography competitions has been very important in my progression and development to becoming the photographer that I am today and this book will show you the creative process I followed for 20 award winning shots."
Ignacio has put a lot of effort into his book which is selling for US$59.95 on his website, but we've been able to organise a 25% discount for Better Photography readers. Just use the coupon code BP25OFF when you order the book. 
If you're interested, you'll find out everything you need to know on Ignacio's website here: https://iptravelphotography.com.au/award-winning-shots-landscapes-vol1