Glenn McKimmin's Ultimate Camera
When it comes to camera technology, Glenn Mckimmin says the proof is in the printing. And Glenn should know as the owner of Created For Life, a printing and framing lab on the Central Coast north of Sydney. However, Glenn is more than just a lab owner.
Aspiring Career
In fact, he is one of those really passionate photographers who has combined business and photography interests to create a career many aspire to: taking photographs, travelling the world and producing beautiful prints as works of art.
In addition to the lab, he also spearheads the annual Aperture photography conference in Australia and runs Fotoworkshops which guides photographers to exotic locations around the globe.
Glenn recently purchased the Fujifilm GFX 50S and is no doubt eyeing off the new 100-megapixel model that has been announced.
The GFX 50S has already accompanied him to a range of overseas destinations – and he is very impressed.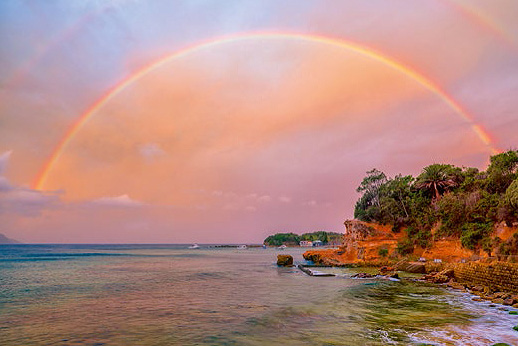 Fujifilm GFX 50S with GF23mm F4 R LM WR, Shot at f16 @1/3 second, ISO 100 - Photograph by Glenn Mckimmon
DSLR Improvement
"Prior to the Fujifilm medium format camera, I was using a DSLR which offered a 46-megapixel sensor. So on paper, the specs are much the same – except that the Fujifilm GFX 50S has a physically larger sensor.
Where the pixels seem to be jammed into the smaller DSLR sensors, the larger pixels on the GFX 50S translate into bigger prints with lots more detail."
Glenn describes the differences between DSLR and medium format files as one of quality, irrespective of the quantity of pixels.
"On the GFX, I am seeing less noise at higher ISO settings.
It handles noise that much better and there's more dynamic range, which means I can do more to the file in post-production. What I can extract from the shadow areas is nothing short of extraordinary."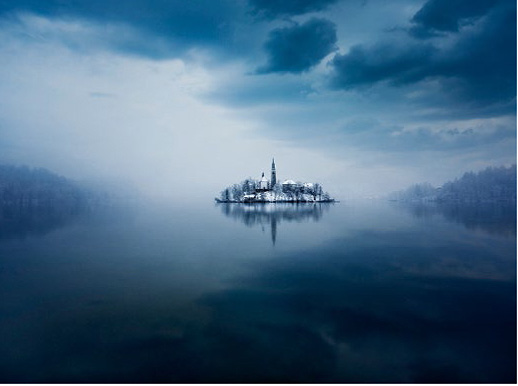 Fujifilm GFX 50S with GF23mm F4 R LM WR, shot at f8 @ 1/125 second, ISO 200 - Photograph by Glenn Mckimmin
Capture One
"Being able to process the files in Capture One, I can regain as much detail as I need in both the highlights and shadows.
"For me, it's important when I make a print for exhibition in the gallery that I can go as big as I want to.
I want people to be able to see every little detail – and not be looking for things in the file that might be wrong. I found that digital noise in other camera files can be a turn-off, so the new Fujifilm GFX 50S is a game changer for me."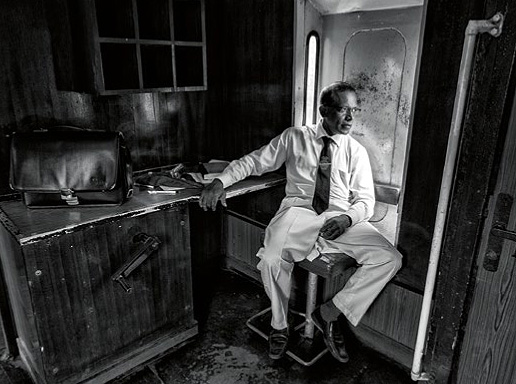 Fujifilm GFX 50S with GF32-64mm F4 R LM WR, shot at f5.6 @ 1/125 second, ISO 1600 - Photograph by Glenn Mckimmin
Superb Lenses
Another difference Glenn is enjoying are the lenses.
"Photography quality isn't just about the sensor because it's the lenses that make the image extremely sharp – and the Fujinon G-mount lenses are sharp all the way to the edges with no fall-off – they are incredible!"
Glenn currently uses the GF32-64mmF4 R LM WR, the GF120mmF4 R LM OIS WR Macro and the GF23mmF4 R LM WR ultra wide-angle.
"I use the 32-64mm the most because it's so versatile. The super wide-angle can be a little tricky for me because I prefer my images to look as though they were seen with the human eye – but the mid-range zoom is perfect for that.
"And I can't wait to get my hands on the new 350mm when it arrives."
Glenn has been using his Fujifilm GFX to photograph everything from elephants and shopkeepers in Sri Lanka to expansive landscapes in Slovenia and Norway.
"I do a lot of travel all over the world, predominantly to places that other people aren't going to, such as Slovenia, Sri Lanka and Eastern Russia.
"So as a travel photographer, I need a camera that I can use in the streets during the early mornings for people photography, perhaps shooting at higher ISO settings, and then by sunset the camera is on a tripod at low ISO settings for a dramatic landscape.
"The Fujifilm GFX 50S gives me this versatility, yet it's a medium format camera too. How remarkable is it to be shooting medium format with a lightweight, easy-tocarry- around body!
"The menus are easy to navigate, the ergonomics and the setting dials are fantastic and even the electronic viewfinder is really cool – you can detach it or angle it, depending on what you're doing."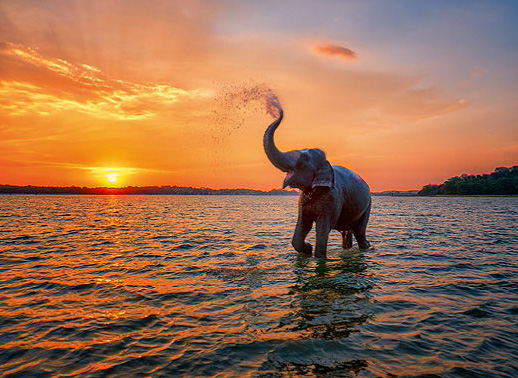 Fujifilm GFX 50S with GF32-64mm F4 R LM WR, shot at f1 @1/40 second, ISO 160 - Photograph by Glenn Mckimmin
Great Autofocus
"And the autofocus is simply brilliant. Even with wildlife, I found the autofocus fast and responsive.
"The GFX 50S really is the full package – it handles everything I throw at it.
"For example, in Sri Lanka we were photographing an elephant on the edge of a lake at sunset. We were trying to get the elephant to throw water, backlit by the sun behind. The ability to get the shadow detail out of this file, even though the elephant was effectively a silhouette, was remarkable, all while using reasonably fast shutter speeds to freeze the water movement and the autofocus system to maintain focus. The files were brilliant and the GFX 50S just made the whole process easy."
Very Impressive
On another occasion, Glenn found himself at Lake Bled in Slovenia during a snow storm.
"It was bucketing down snow, but even then, the camera looked right through the snow to my subject and the autofocus never faulted once. Very impressive."
"Really, it's just like having a digital DSLR or mirrorless camera, except I get medium format quality.
"And the new 100-megapixel model – I can't wait to get my hands on one!"
For more information, visit your local Fujifilm retailer or check out the Fujifilm website: www.fujifilm.com.au.