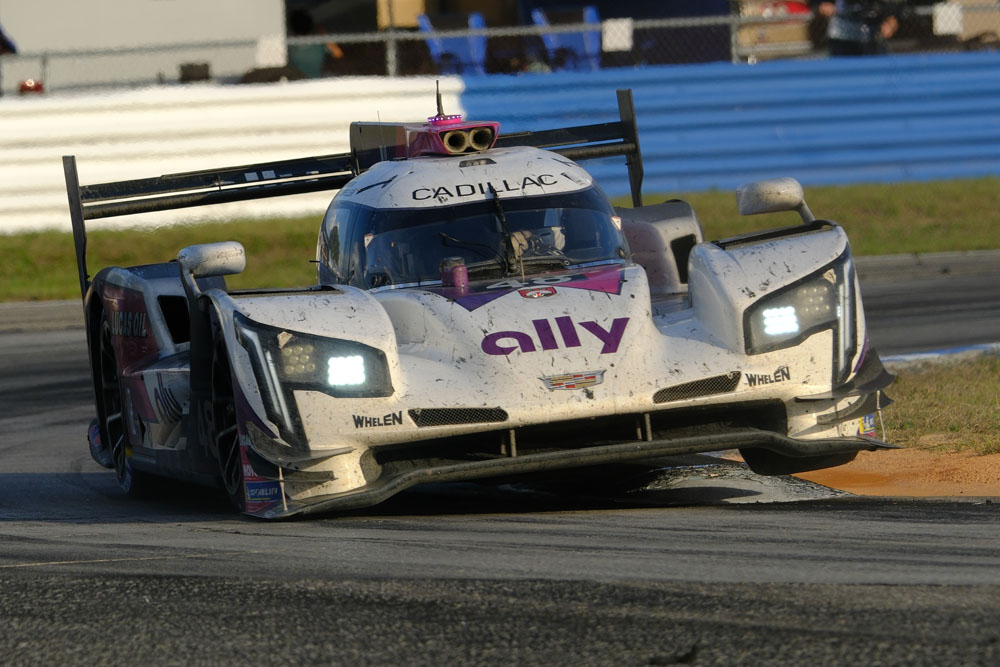 Andrew Hall and Motor Sport with Fujifilm's New X-H2S
Simply translated, the new Fujifilm X-H2S means incredibly fast and accurate autofocusing based on subject recognition. X-Photographer Andrew Hall has been trialling the new camera and he admits it's a lot of fun testing it before its official release and without anyone knowing. For instance, a couple of months ago, he was at the Sebring International Raceway in Florida, USA with a pre-production Fujifilm X-H2S, the nomenclature hiding under some black duct tape.
Andrew spends his life travelling around the world shooting motor sport and is a well-known personality around the track – he's the 'Fujifilm guy'.
"None of the other photographers were looking at my gear and in any case, the new X-H2S body just looks like another Fujifilm X Series camera."
On the other hand, Andrew says it was difficult not to share his excitement as he explored and experienced the new features on the X-H2S. "It was really hard not to blurt out, 'Do you realise just how good this new camera is'!"
Focusing Marvel
In the worlds of action photography, big advances have been made in the ability of a camera to recognise a subject and then focus on it, quickly and accurately. Portrait photographers have used face recognition on Fujifilm cameras for many years, but now this concept has been expanded to a range of subject types such as sport, birds, wildlife and, of great interest to Andrew, motor sport.
If we consider the X-T4's sensor readout speed to be 10x faster than the original X-Pro1, the new X-H2S is an incredible 36x faster (the extra power being applied to subject detection), so you can understand Andrew's excitement because the X-H2S will also detect and lock onto his favourite subject – race cars!
"Photographers sometimes think that focusing on a race car is relatively easy in comparison to an animal or a bird, but that's not always the case. Sure, if you're panning with your car, keeping focus can be quite straightforward, but now imagine a car coming directly at you around a blind corner, appearing suddenly in the frame. The pure speed of the action and the constantly changing focus make this incredibly challenging."
In the past, photographers would often pre-focus on a spot where they expected the car to be, rather than relying on autofocus. Another option was to 'spray and pray', shooting multiple images and hoping that one or two would be sharp. Andrew says that is no longer necessary.
"With the X-H2S, we have the ability to track the car as it comes into the frame and know that every frame will be sharp.
"In my field, some photographers say you can't shoot action with a Fujifilm X-series, but I have been doing so professionally since 2014. These photographers don't seem to take the time to learn how to use the autofocus features on their cameras correctly. While you can certainly use the default settings, you can get considerably better results if you set the AF features correctly. "The autofocus system on the X-H2S is fully customisable and I use different settings depending on what I am shooting. There's no one size fits all for any mirrorless camera and that's the beauty of being able to so easily customise the settings on the Fujifilm X-H2S.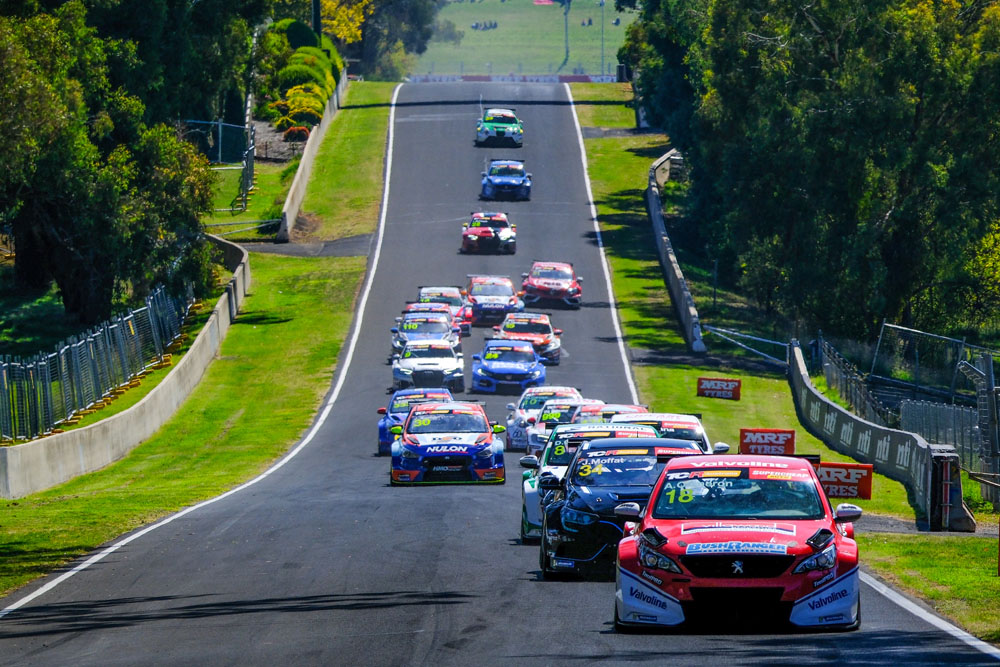 "There are six different autofocus scenarios to start with, based on the movement and direction of your subject, but each of these scenarios can be further customised. For instance, I might be tracking a car through trees and fences, so I can choose how strongly the camera ignores these obstacles before selecting a different subject.
"It's this customisation that makes the autofocus on the X-H2S super accurate and after just a short time with the camera, I have developed a number of go-to settings which I use for different sections of a race track."
The X-H2S features a 26.1 megapixel stacked CMOS sensor with an X-Trans 5 processor, offering up to 40 frames per second capture when using the electronic shutter. The built-in image stabilising system (IBIS) offers up to 7-stops of improved stability and you can shoot up to 6.2K/30p video.
"The high 40 frames per second is unbelievable – even 15 frames per second with the mechanical shutter is more than I need for motor sport, but if you're photographing birds, for instance, with different wing positions, then you know you're going to nail the peak of the action."
Andrew claims the new camera is just phenomenal for motor sport. "It feels like I am cheating because once the car enters my viewfinder, a green box lights up around it, telling me that the car is in focus as I track it.
"It's the same with other subjects – I was testing the new XF 150-600mm F5.6-8 telephoto zoom lens with seagulls recently. I set the camera's autofocus to detect birds and watched through the viewfinder as the camera selected the bird with its green box and maintained focus on the bird's eyes as I followed it around. Absolutely phenomenal!"
The XF150-600mm is equivalent to a 229-914mm lens on a full-frame sensor, giving wildlife and sport photographers incredible reach, and the internal zoom action means the lens retains a constant length (315 mm) at all focal lengths for better balance.
"What I like most about the XF150-600mm in combination with the X-H2S is that they are so light – and I appreciate that at the end of a long day working at a track. "Importantly for me, the camera is built like a tank! Of course, I treat my gear respectfully, but it has to be used! For instance, Sebring is an old WW2 airfield and this year, I was coved in red dust and drenched in biblical rain, all in 24 hours! My gear got wet, hot and dusty. It clangs against concrete walls as I move around the track, but it's essentially bulletproof.
"On paper, the Fujifilm X-H2S is a natural development as autofocus systems are improved, but in practice, it's a gamechanger and I can no longer imagine using a lesser camera!"
For more information on the Fujifilm X-H2S, visit https://fujifilm-x.com/en-au/products/cameras/x-h2s/